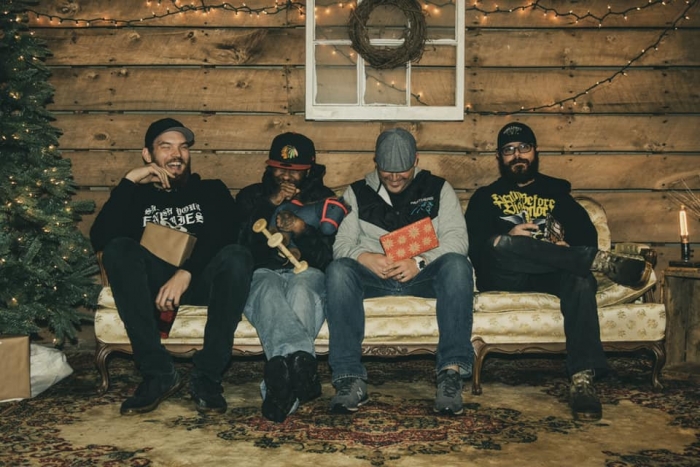 "We started out as a group called Pressure of Death that was actually supposed to me more of a melodic/punk hardcore band but as time went on with Dan (guitar), Nick (bass), and I playing together, it just didn't feel right," says Infiltrate drummer Alex Adam. No Echo is speaking with Alex about his new North Carolina hardcore outfit since they recently dropped their debut songs via Bandcamp. "We have all been in the hardcore and metal scenes our entire early teens/adult lives, so we decided to take a step in the more heavy hardcore route which we were all rooted in together.
"From there it was smooth as butter with writing and creating what we are now as Infiltrate. Landing Teddy (also of Fever Strike) was the biggest power move we made. His vocals were the perfect touch to what our dream of this band would be."
Vocalist Teddy offers his thoughts on Infiltrate's sonic DNA: "Musically I would say we all just have ideas on how we want the crowd to react to us. We want movement and crowd interaction with us the entire set. We write the music that we would want to hear and that's the best part of it. Being stoked on the new song or riff that we wrote. That's what keeps us driven. The pure excitement and just the mad love we all have for hardcore."
Alex jumps in with his take on Infiltrate: "When I listen to our songs, it takes me back to when I was a kid scared as hell at the hardcore shows but never wanting to miss a single moment of it. I wouldnt know where to begin describing bands we possibly sound like, but I think people who were around hardcore in the era of 2000-2009 will agree that we would fit on a bill from back then.
"Our influences range all over the place from Terror, Hatebreed, Hoods, Death Before Dishonor, and Blood for Blood all the way down to punk and hip-hop."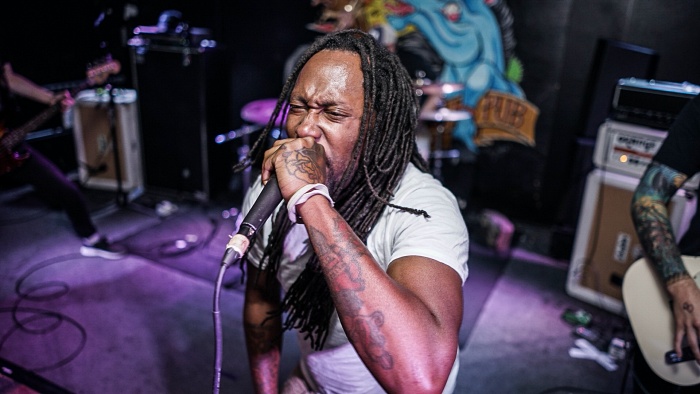 What is a hardcore band without their hometown support? "So far, our scene here in North Carolina has been behind us full force it seems. There's a lot of really good bands here and they all seem to have that sense of unity that I think we'd all agree on is one of the most important things in hardcore. NCHC has been pushing us on social platforms, sharing our music, and just showing us all the love and we are all super stoked to bring the heat with this band."
Alex and the rest of Infiltrate are determined to make a mark on 2020. "As of right now, we are taking whatever is thrown at us. Being a new band you never know what can or will happen until it does. We aren't going anywhere anytime soon. We plan to keep pumping out songs and keep this band as fresh as we can for as long as we can. We're a band of old heads. I'm the baby of the band at 28. So, we're going to do everything that life let's us with this band. All I can say is let's get it NCHC!"
***
Donate a few bucks to help with No Echo's operating costs:
Tagged: infiltrate, new artist focus