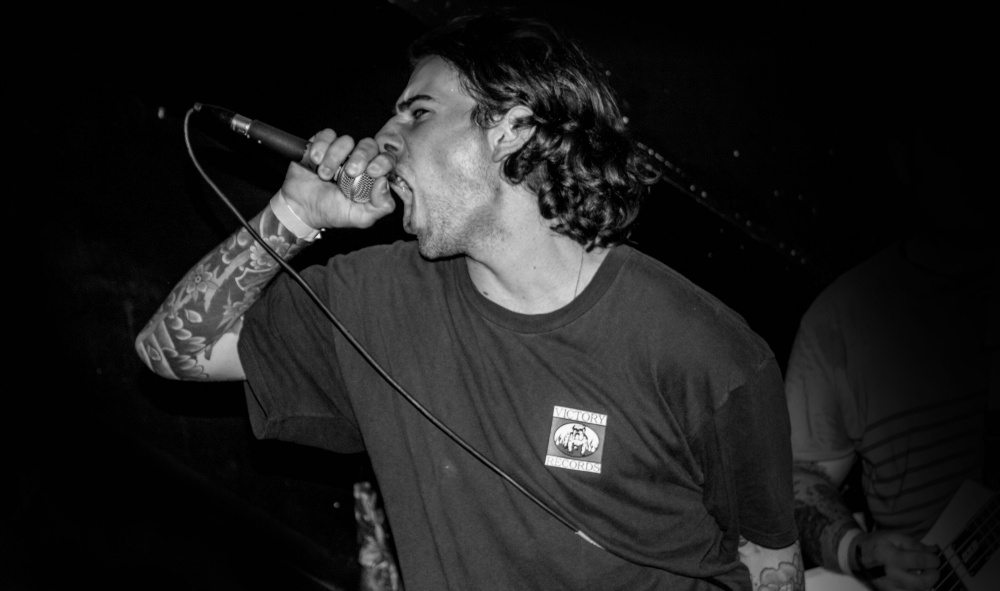 Struck Nerve first appeared on No Echo earlier this year when Fixation vocalist Matthew Green included him on his list of 5 Newer Philly Hardcore Bands to Check Out. In that piece, he described them as "just a fun, straight-forward hardcore band, and it's always refreshing to see more of those popping up."
In a recent chat with No Echo, Struck Nerve guitarist Marty Williams broke down the band's formation: "Struck Nerve started in part in March of 2018. I was kind of tired of complaining that not many younger kids in our area learned instruments and started bands, and realized that despite doing numerous bands in the past, I've never actually learned an instrument well enough to write music. I decided to try to learn how to play guitar and ended up writing some songs that I thought sounded good in my head. I got Anthony, Joe, Pat, and Jake on board and they helped bring it all to life.
"I love heavy music, but most of the local bands over the last 5 years have been heavy, so I really wanted to do a band that's influenced by Desperate Measures and Mental sort of stuff."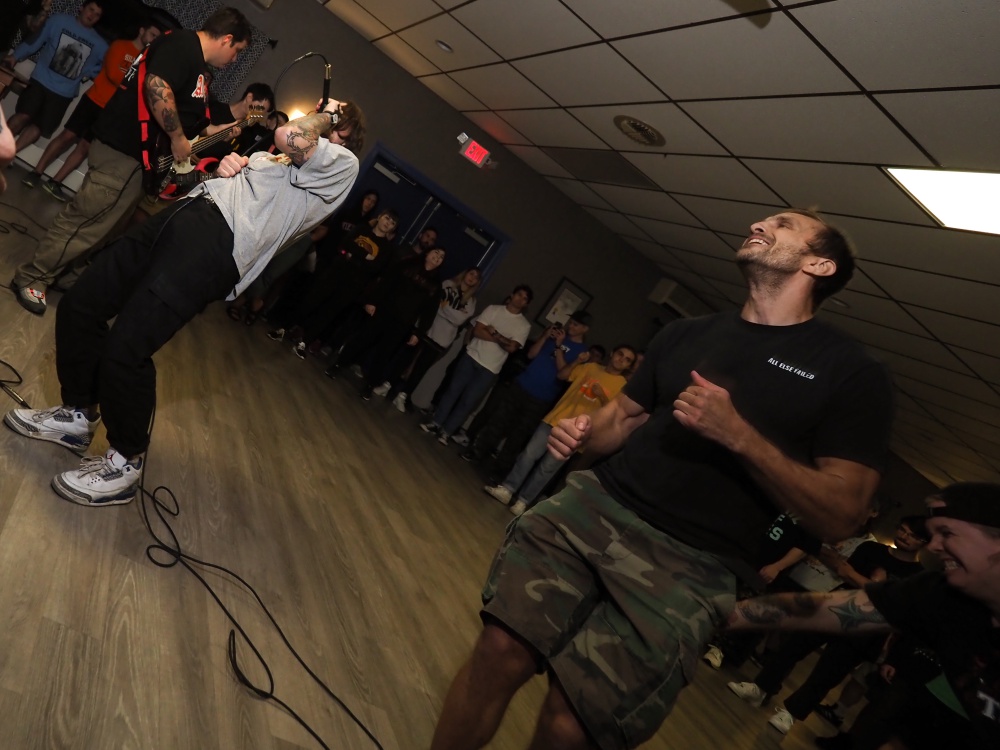 Struck Nerve's lineup is comprised of musicians from the Philly area that are clearly doing their part for their scene. Marty explains: "We've all been in a number of bands. Off the top of my head, I've been a member of Agitator, Nothing to Hide, Wrath and Ruin, and Burdens. Pat has been in Agitator, Wrath and Ruin, Black Dead Empty, and Ropeburn. Anthony has been in Jesus Piece, Pain Strikes, Nothing to Hide, Crosscheck and too many other bands to think of. Jake has been in Uzi Kids, Nothing to Hide, and Crosscheck. Joe has been in Outlast and Timebomb." I told you these guys were busy!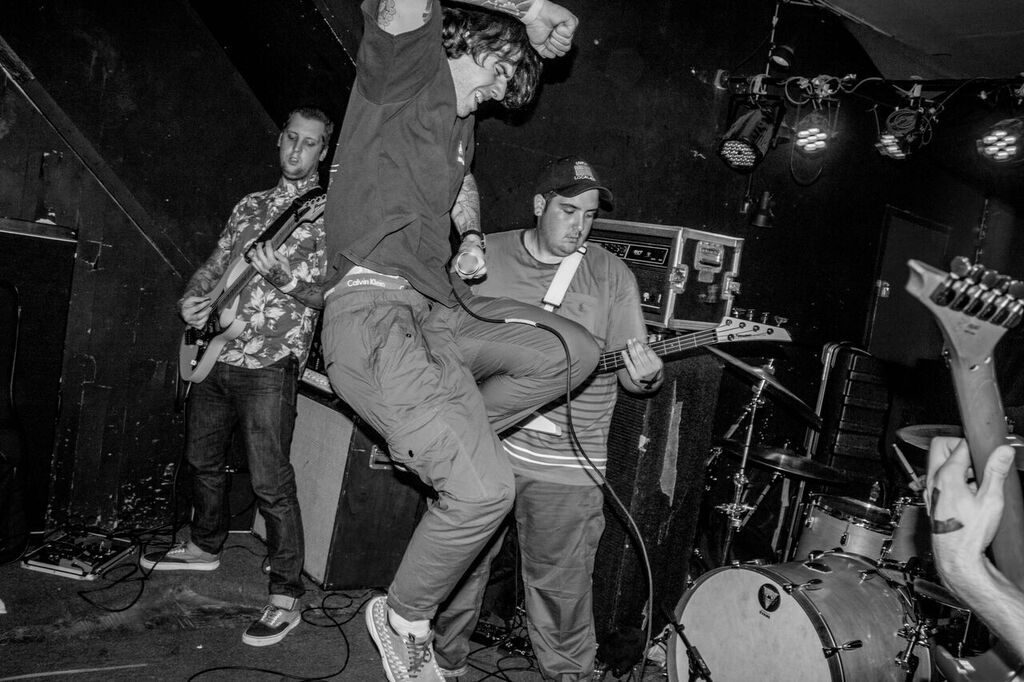 Knowing a great thing when he hears it, Andrew Kline of WAR Records (Fixation, Miracle Drug, Berthold City) has signed Struck Nerve to his label's growing roster. "If I remember right, [Scott] Vogel [Terror, Buried Alive] had hit up Anthony saying we should talk to his friend Andrew about putting out a 7". We all already knew WAR because they put out a record for another Philly band, Fixation. WAR has really been putting on hard for Fixation and those guys had nothing but positive things to say, so when WAR was down it was kinda a no brainer. For us, it's really cool that someone wanted to take a chance on such a new band and believes in our music."
WAR Records will be releasing Struck Nerve's debut 7" next month and you can check the first track, "Xtro/Play the Fool" below:
Marty gives us an idea of some of the bands that had the biggest influence on the Struck Nerve sound. "For me, it all comes back to wishing I was old enough to go to Posi Numbers. I wanted to try to bring back the sound of bands I never got to see like Mental, Dump Truck, Desperate Measures, Right Brigade, Drug Test etc."
How about the Philly hardcore scene? What does Marty thing sets it apart from the rest of the country and beyond? "First and foremost, all the hard work [This Is Hardcore founder] Joe Hardcore puts into the scene. He's a one-of-a-kind guy and he and other people have worked tirelessly to make Philly a place bands want to play. Whether it be This is Hardcore or just a stacked show, Philly is a place bands don't want to skip on a tour. The diversity of bands from the area is incredible. Whether it's Ink & Dagger, Blacklisted, Horror Show, Kid Dynamite, Paint it Black, Jesus Piece, All Else Failed — no matter what you like in hardcore, Philly has something to be proud of."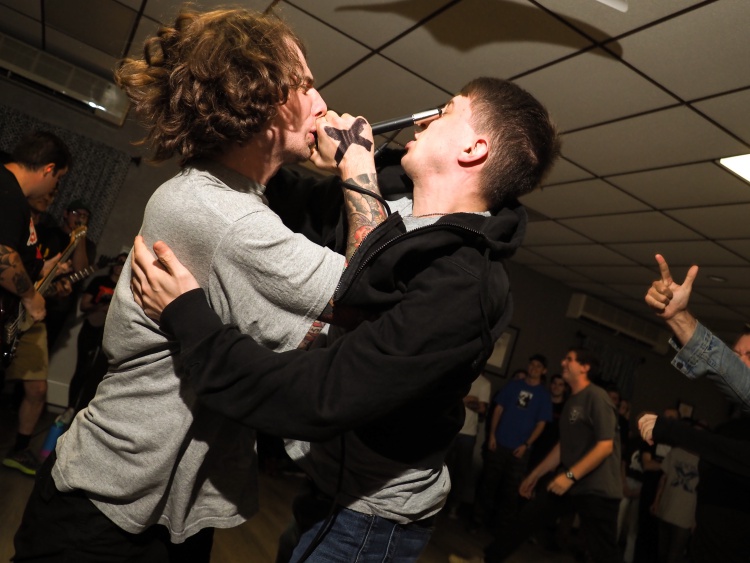 With WAR Records in full support of the group now, the future for Struck Nerve should be interesting. "Right now, we're just trying to play as many shows as we can. We have our first weekend tour coming up going through Boston and Ottawa. In January, we're headed down to Florida to play an FYA Fest aftershow. We started working on some new songs that I'm excited about. I'm really hoping that we somehow inspire younger kids in Philly to start bands. I feel like if I can pick up a guitar for the first time at 28 and write a demo, then anyone can do it."
***
Struck Nerve will drop on Dec. 7 via WAR Records and can be pre-ordered now.
Tagged: struck nerve