Followers of No Echo already know how I feel about Fixation, but for those of you who are new around these parts, the Philadelphia-based crew is one of the best newer hardcore bands around at the moment. I recently premiered the group's "Play Along" on the site, and as you can hear below, it's the kind of fuck-shit-up track that got you into this kind of music in the first place.
With Fixation's debut EP, Marked, arriving later this month, vocalist Matthew Green took the time out to write a list of some of the other up and coming hardcore bands from their area that we should all pay attention to.
Luxe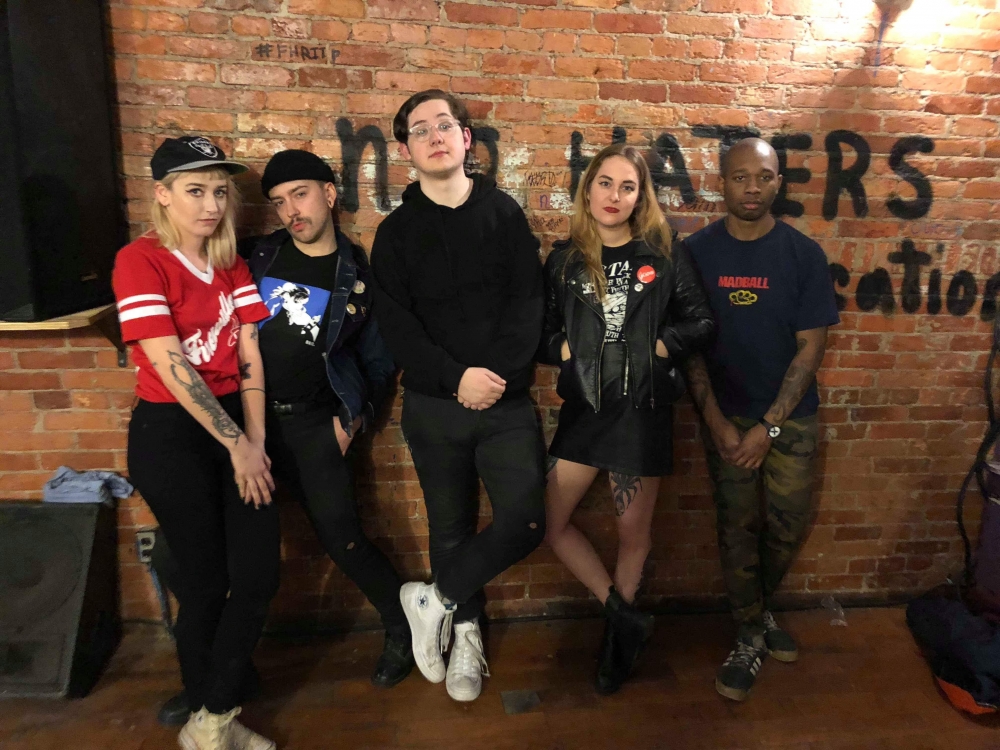 I'm a sucker for snotty hardcore punk in general, but the raw anger of frontperson Justin Hyduk's vocals solidify Luxe as a local favorite. The blunt, concise lyrical content is ripe with the fruit of pent up protest and aggression. With a heavy focus on the struggles of LGBTQIA+ living, their 2017 EP is a 6-minute chorus of impenitent dissatisfaction. Their live shows are a madhouse, and they deserve all of your attention.
Hell to Pay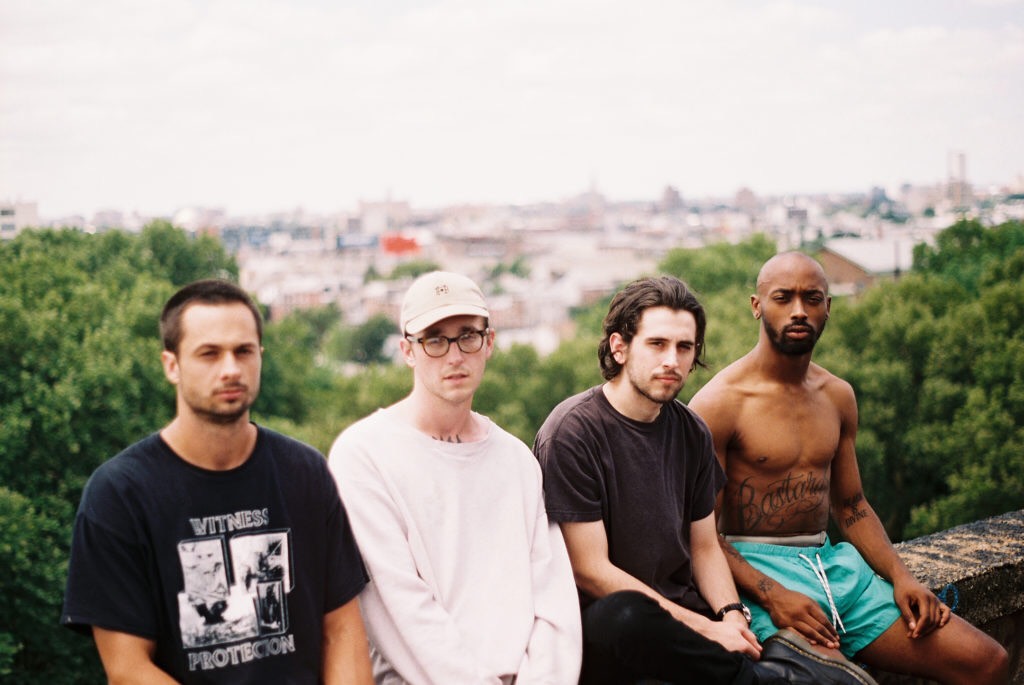 Listening to this band feels like a night terror and fever dream are happening at once. Comprised from members of Jesus Piece, Raw, and Nothing, the group borrows nuance from Swedish death metal, grind, and heavy hardcore. Until the release of Bliss earlier this year, I would have compared them to either Gatecreeper or Nails, but this new record puts them in a category of their own. This band provides everything I'd want from '90s metal but with droning segues, unsettling sound clips and detectably hardcore-based song structure.
Drowse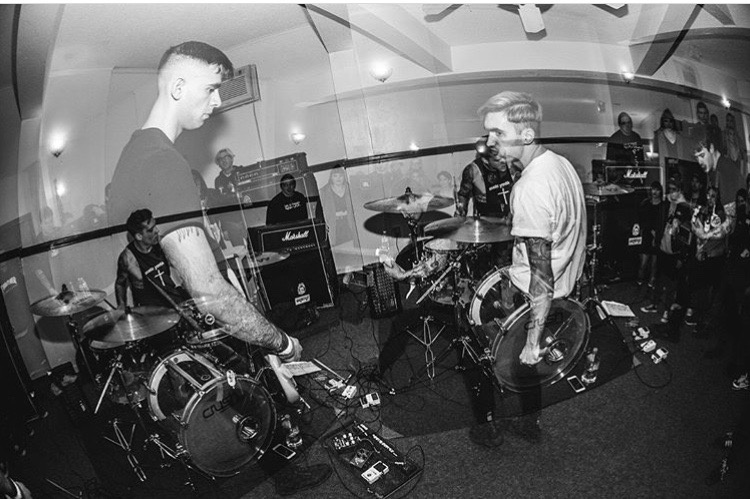 At first glance it would be easy to categorize Drowse as a typical basement hardcore/punk band but the heavily chorused guitar tones, macabre imagery, and post-punk riffing give them a vibe too dark to lump in with others in their realm. Their avant-garde stage presence and goth-influenced aesthetic make them impossible to ignore, not to mention a lyric sheet that reads like the diary of a serial killer. Their S/T 7" (2017) and 2-song cassette, are both available from Knife Vision Records.
Struck Nerve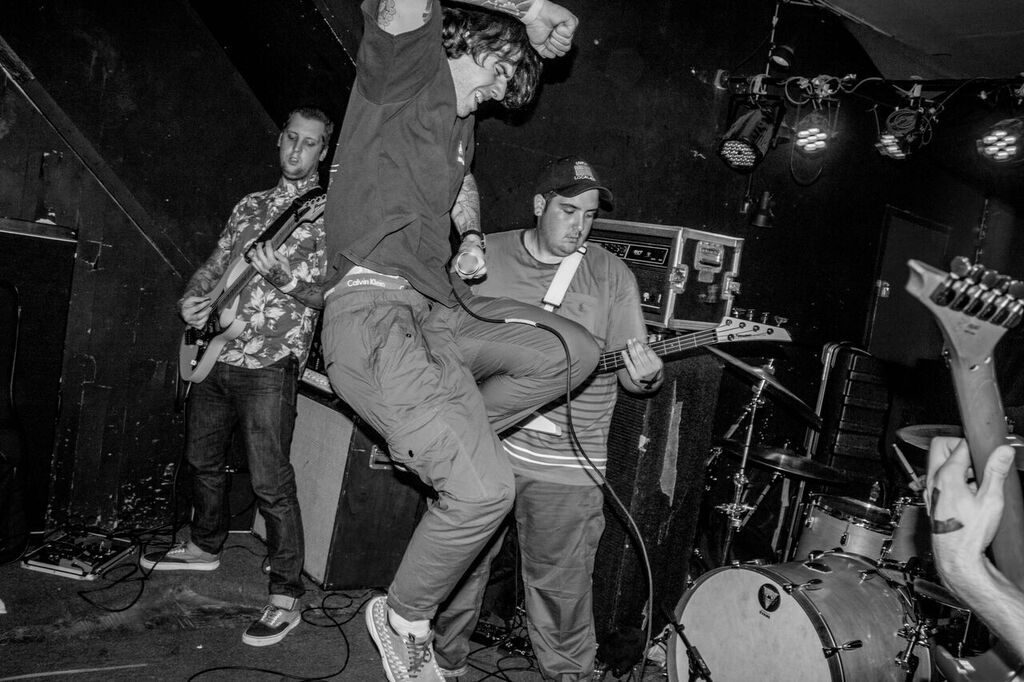 A very new Philly straight edge band featuring members of Jesus Piece and Agitator. Their demo, written in full by guitarist Marty Williams, gives off Posi Numbers/early '00s Lockin' Out vibes, so naturally their first show was a blast. I'm very into overtly straight edge bands and this band definitely delivers. Struck Nerve is just a fun, straight-forward hardcore band, and it's always refreshing to see more of those popping up.
Sunstroke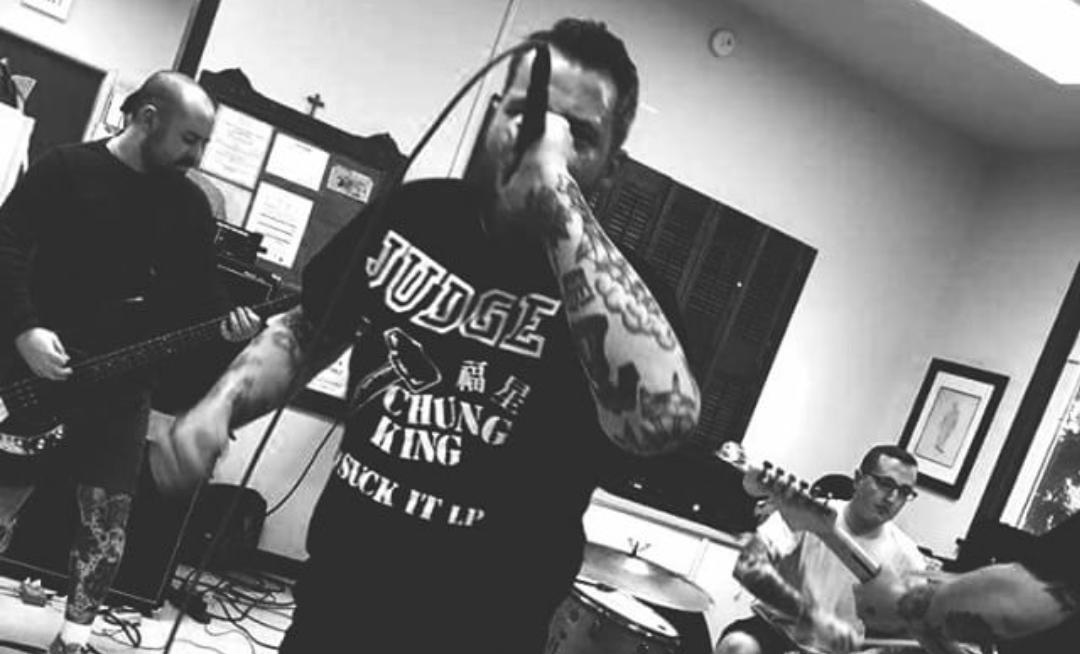 Though they haven't been around for that long, I've spent the last year or so wondering why everyone hasn't caught onto this band yet. Featuring members from a line of Philly/NJ punk and hardcore bands (Bad Blood, Petition, Outlast, etc.), the group nails the Revolution Summer sound. Seasoning their tracks with guitarist Ian Strang's Hüsker Dü-influenced tone and riffing, and vocalist Sean Vaughn-Farlow's observational angst, this band demands emotional response. I've gotten to listen to the new songs from their upcoming LP for CoinToss Records, and I'm very excited for it to drop.
***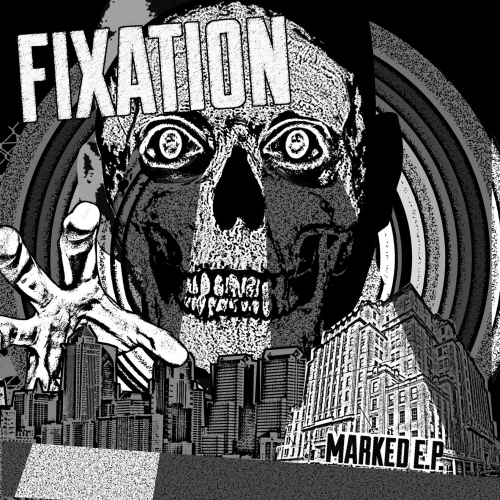 Fixation's Marked EP will be out on Aug. 10 via WAR Records and can be pre-ordered here. Follow Fixation on Bandcamp and Instagram, and check them out at the shows listed below.
Fixation tour dates:
Aug 17 - Seattle, WA - Black Lodge (w/ By All Means)
Aug 18 - Portland, OR - Papa G's Deli (w/ Cutting Through)
Aug 19 - Redding, CA - The Annex (w/ Dying for It)
Aug 20 - Sacramento, CA - Cafe Colonial (w/ Human Nature)
Aug 21 - Oakland, CA - TBA
Aug 22 - Santa Cruz, CA - Subrosa (w/ Gulch)
Aug 23 - Los Angeles, CA - The Roxy (w/ Strife, Criminal Instinct, Dead Heat)
Aug 24 - Fullerton, CA - Programme (New Age Records Anniversary pre-show)
Tagged: drowse, fixation, hell to pay, luxe, struck nerve, sunstroke