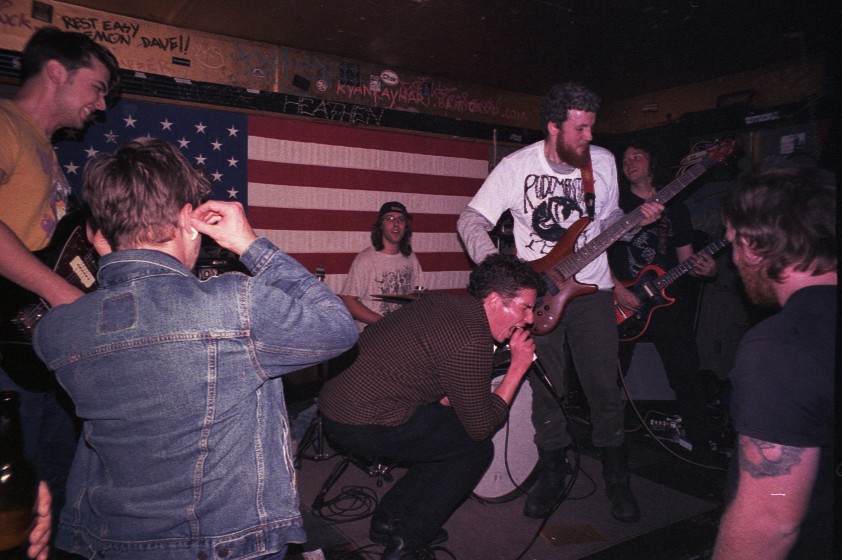 When Justin from the band Speed Plans sent me a link to their music, he described it as "spastic and irrational hardcore punk," which is really a quick way to get my attention. The thing about it is, homeboy wasn't kidding.
Influenced by YDI, Lungfish, and Flamin' Groovies (!), the Pittsburgh group's newest offering is a 12-song assault called Field of Vision.
According to Justin, Speed Plans songs are "sung from the perspective of a frustrated hick seeking meaning and fluids from a world that refuses to give." Like I said, the guy obviously knows how to get the better side of my curiousity:
While Field of Vision is already up on Bandcamp, Speed Plans will also be issuing a 7 inch version of the record through their own Kill Enemy Records. Oh, before I close this thing out, Speed Plans' previous LP was called More Hardcore.
Once again, Justin and company clearly understand the art of marketing.
***
Donate a few bucks to help with No Echo's operating costs:
***
Tagged: speed plans