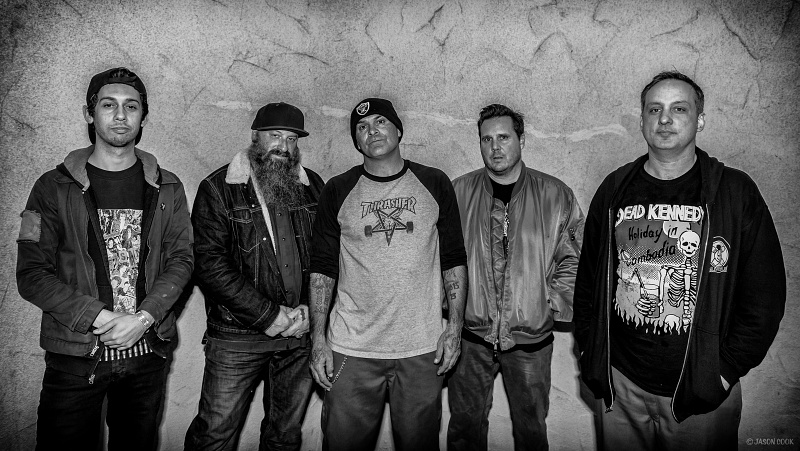 Stalag 13's history can be traced all the way back to 1981 when original vocalist Ron Baird founded the band in Oxnard, California. Along with Dr. Know, Agression, and Ill Repute, Stalag 13 is considered one of the Big 4 Nardocre bands, influencing bands throughout the world with their take on fast and melodic hardcore.
No hardcore record collection is truly complete with the group's 1984 album, In Control, in it. Despite its place as one of the most important records to ever come out of the West Coast hardcore punk scene of the '80s, Stalag 13 broke up shortly after their 1985 US tour in support of In Control was cancelled.
The OG Stalag 13 lineup would eventually reunite in 2003, and then go on to tour and play one-offs in the years after. With Baird living in Australia these days, he gave his band mates the green light to find someone to replace him in the band. Vocalist John Crerar (The Missing 23rd, Stop Breathing, The Fucking Wrath) entered the fold, and the quintet got busier than ever, playing everything from big punk fests to squats in Europe to local shows.
Stalag 13's latest project is Fill in the Silence, and album featuring 11 new recordings of classic tracks, and some newer material. No Echo is proud to bring the record's title track in this exclusive premiere:
"'Fill in the Silence' is the first track showcasing my lyrics over music written by Blake," Crerar tells No Echo. "The song was inspired by the nationwide protests calling for racial justice. I took the line and tried to turn it into a song calling for the end of discrimination.
"Don't be quiet, be who you are. Let's stop the tradition of keeping people down and making them hurt because they are different from you."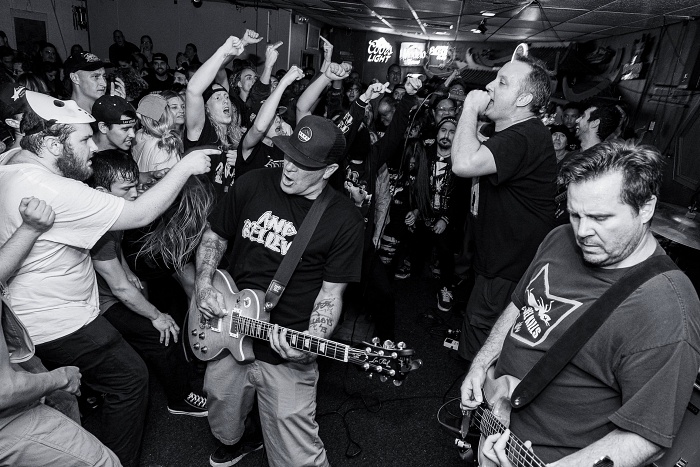 The "Fill in the Silence" single will be out Christmas Day on all streaming providers.
Meanwhile, the album of the same name—featuring cover art by Donny Phillips—will drop on February 29th (vinyl, CD, cassette, digital) via Puke 'N' Vomit Records and Plain Disguise Records.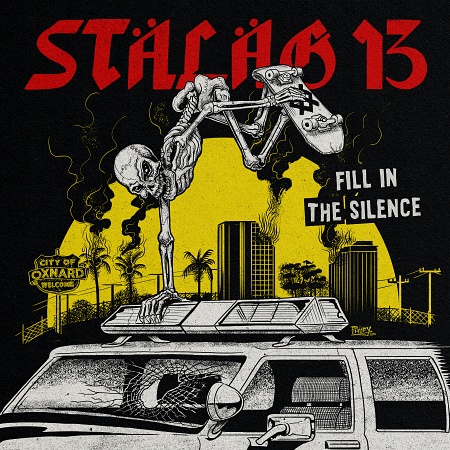 Stalag 13 on social media: Facebook | Instagram
***
No Echo has launched a Patreon with 3 tiers offering all kinds of hardcore-related goodies to help support the site:
***
Tagged: stalag 13