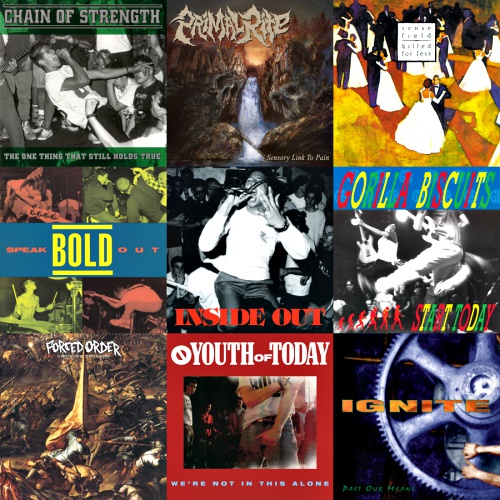 To help celebrate their 30th anniversary as a label, Revelation Records has launched a Bandcamp page. The first crop of titles available on the digital platform include seminal hardcore albums by the likes of Youth of Today, Judge, and Gorilla Biscuits. In addition to the hardcore stuff, the iconic label has also posted melodic gems from Sense Field and Texas Is the Reason, among others.
Newer Revelation Records gems from Primal Rite, Forced Order, and Down to Nothing also join the older releases in the Bandcamp invasion. You can expect more of the label's back catalog to make it onto Bandcamp over the next few months.

Head over to Bandcamp to stream the good stuff.
Tagged: revelation records