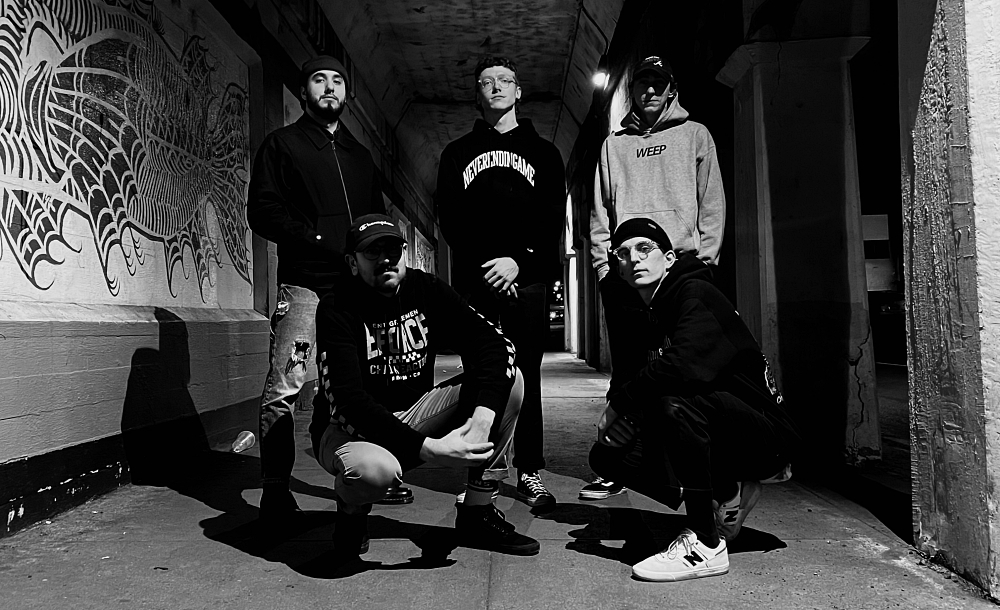 It was while updating our 2022 Hardcore Releases Spotify playlist where we first came across Wretch. The Spokane, Washington quintet recently released their debut demo, bringing forth a brutish style that packs slower mosh parts alongside metallic hardcore guitar riffing.
Speaking with drummer Nathan, he gave some background on Wretch's formation: "Steven and I had the initial idea for the babd when we were at [hardcore fest] JAG Vol. 2 in Tacoma. I used to drum for his band Room13 in Spokane but ended up moving to Seattle. We missed playing together and wanted to get something in the works so we hit up Dallas and he started writing some riffs. We then hit up Aaron, and later on Tyson.
"We started grinding out some songs and before we had anything released or played a show we got offered to play a gig with Stick to Your Guns in Seattle and hopped on the opportunity. The ball been rolling ever since then."
Nathan also offered some thoughts on the songs featured on their aforementioned demo:
"I'd say overall the lyrics are about experiences that have made you what you who you are, good or bad, but that's not every song. The lyrics in 'No Second Chances' are about me being in a really bad place while living in Portland. I ended up getting alcohol poisoning one night and almost died. I never really meant for the song to be about that but it just ended up that way."
And then the exchange turned to the hardcore community in Wretch's backyard: "Right now, the Spokane scene is breaking through. Some houses are popping up for shows, which is dope. Shout out to Whipstaff Manor!
"There's so many good bands here and so many people that do so much for the scene. Overall, the PNW is thriving and I can't wait to see what's next for us over here. Check out Room13, Psychic Death, Spurr, Apex Predator, End of Dayz, and Crooked."
***
Help Support What No Echo Does via Patreon:
***
Tagged: wretch