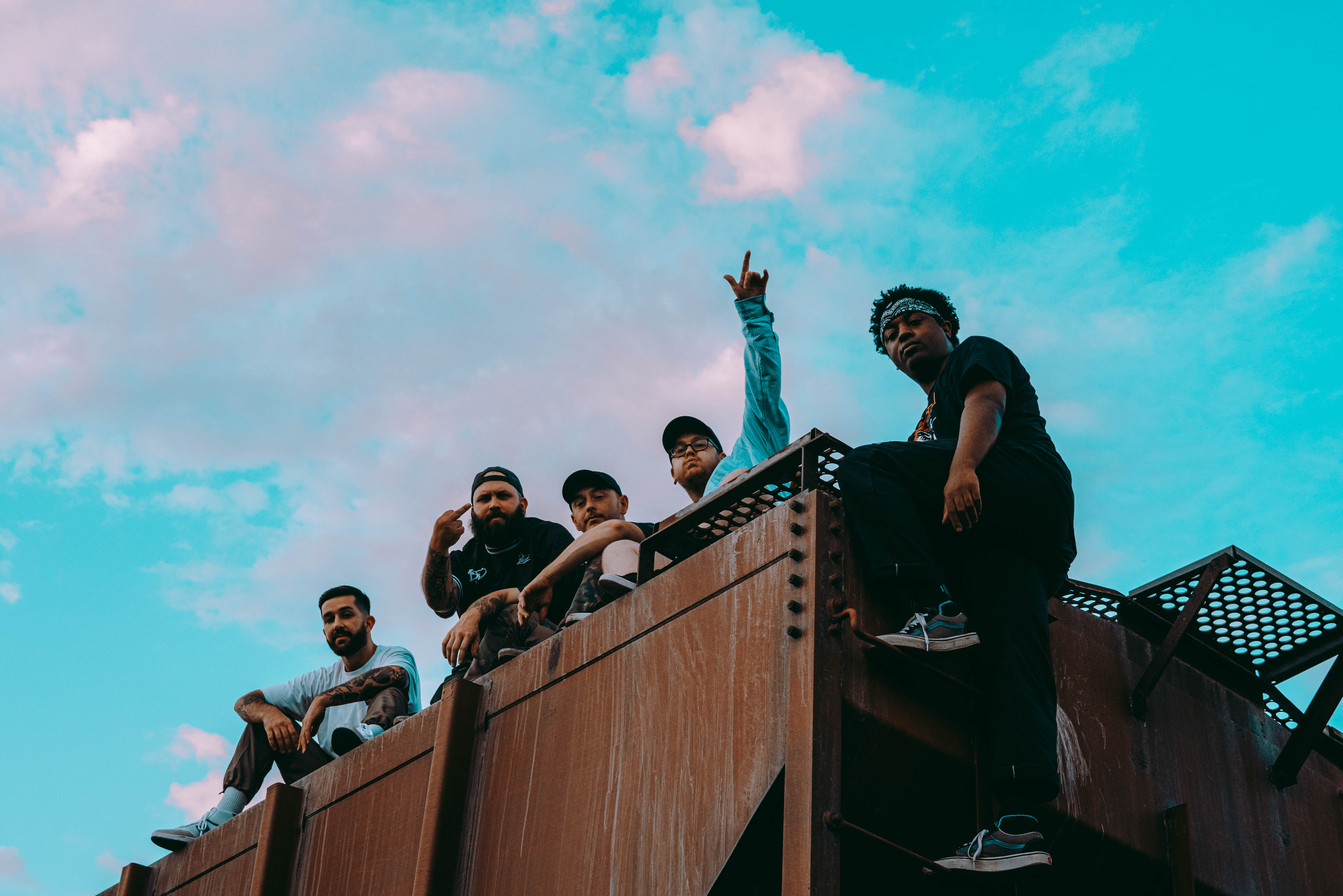 The story of Great Minds starts back in 2014 with musicians Darrius Ladd, Cameron Hanson, and Zach Allen. But like so many other bands, the Nashville-based hardcore quintet have had to ride through changes. "Throughout the years things would change as life happened, friends went their own ways, allowing an opportunity to form who we are today," the band No Echo via email.
"In 2016, Brian Sutton joined the band as a second guitarist and pushed the band to release No Rules, Just Hell. We did a small run in 2017 with that EP and the trials began for us. Like most bands, we had a hard time finding a steady drummer and had a lot of solid drummers who were close friends play for the band. We caught a break finding a monster bringing that Ohio flare, Darren Crooks, stepping up to be our permanent drummer. Shortly after that, Zach would decide to part ways, and Mikey Harrod was geared up and ready to bring the Kentucky blues licks as our new lead guitarist."
Great Minds started 2023 off by releasing Livin' N Color, a 5-song EP of moshy metallic hardcore. "We definitely have our own flavor," the dudes in the group emailed. "We've all grew up going to shows since we were teenagers. We all like moshing and hip-hop.
"We try to keep that East Coast hardcore groove that Down to Nothing, Trapped Under Ice, and 'Prying Eyes'-era Cruel Hand all had but also we some Body Count fans for sure, and 'Bloodlust' was something we all heard coming back to us when people described how the new songs were sounding."
Great Minds didn't let the lockdowns slow their progress. "We had the honor of working with a true mastermind, Daniel Columbo, at Avondale Audio. We worked with him through the pandemic and took our time making sure it was exactly how we wanted it to be. We released Livin' N Color on New Year's Day 2023. It's an EP that really reflects on the negatives during that time.
"Everything just really sucked those couple of years so we felt the name of the EP really brought clarity to all that was visibly going on. With the help of Dylan Chadwick, his artwork was what really tied it all together for us. This EP helped us each get through that shit. We had a lot of fun turning those emotions into the music you hear."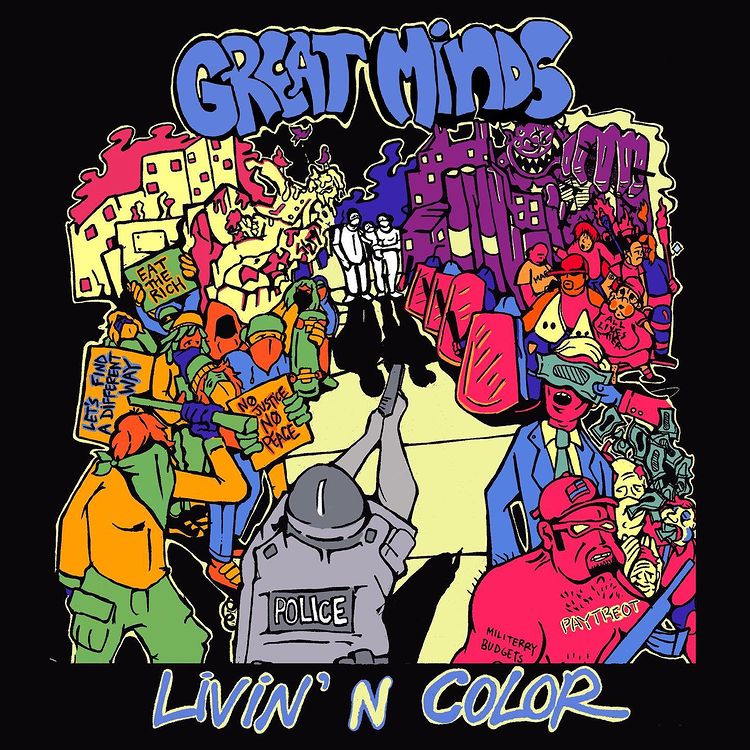 How about some Tennessee hardcore love? "When it comes to Nashville and Middle Tennessee, there is no shortage of pure talent. Our boys in Hard Reset, Rules of Engagement, and Dogpile all bring the noise. Also shout out Bazookatooth.
"Really be on the lookout for a newer band called Killer's Pay. And you can't forget about those boys from the 423, Lack of Control, and Gumm."
***
Livin' N Color is available now across most streaming outlets.
Great Minds on social media: Instagram | Bandcamp
***
Help Support What No Echo Does via Patreon:
***
Tagged: great minds