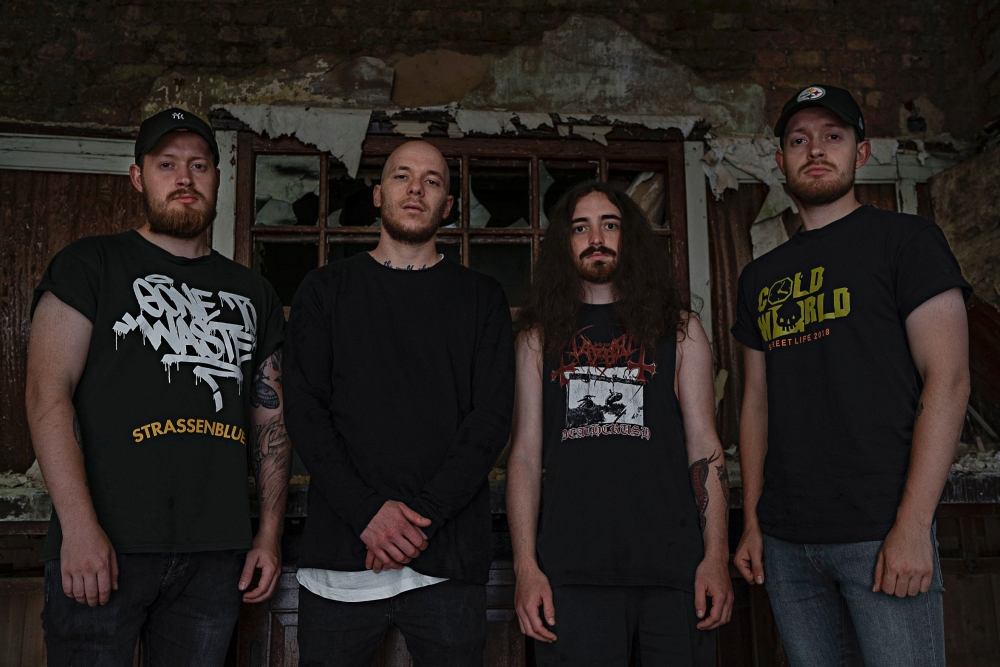 "Three of us played in deathcore and metal bands, and our drummer, Bulma, used to play in a punk band, so, as we started to jam together, we just found our sound, which leans on NYHC and thrash music," says Louis, singer of German metallic hardcore combo, Peace of Mind. We're talking shop in anticipation of the release of Penance, their debut full-length.
When asked about specific influences, Louis offers up the following:
"We never want to be compared to other projects, but I guess we're influenced by bands like Hatebreed, Malevolence, Broken Teeth, and Guns Up!, to name just a few bands."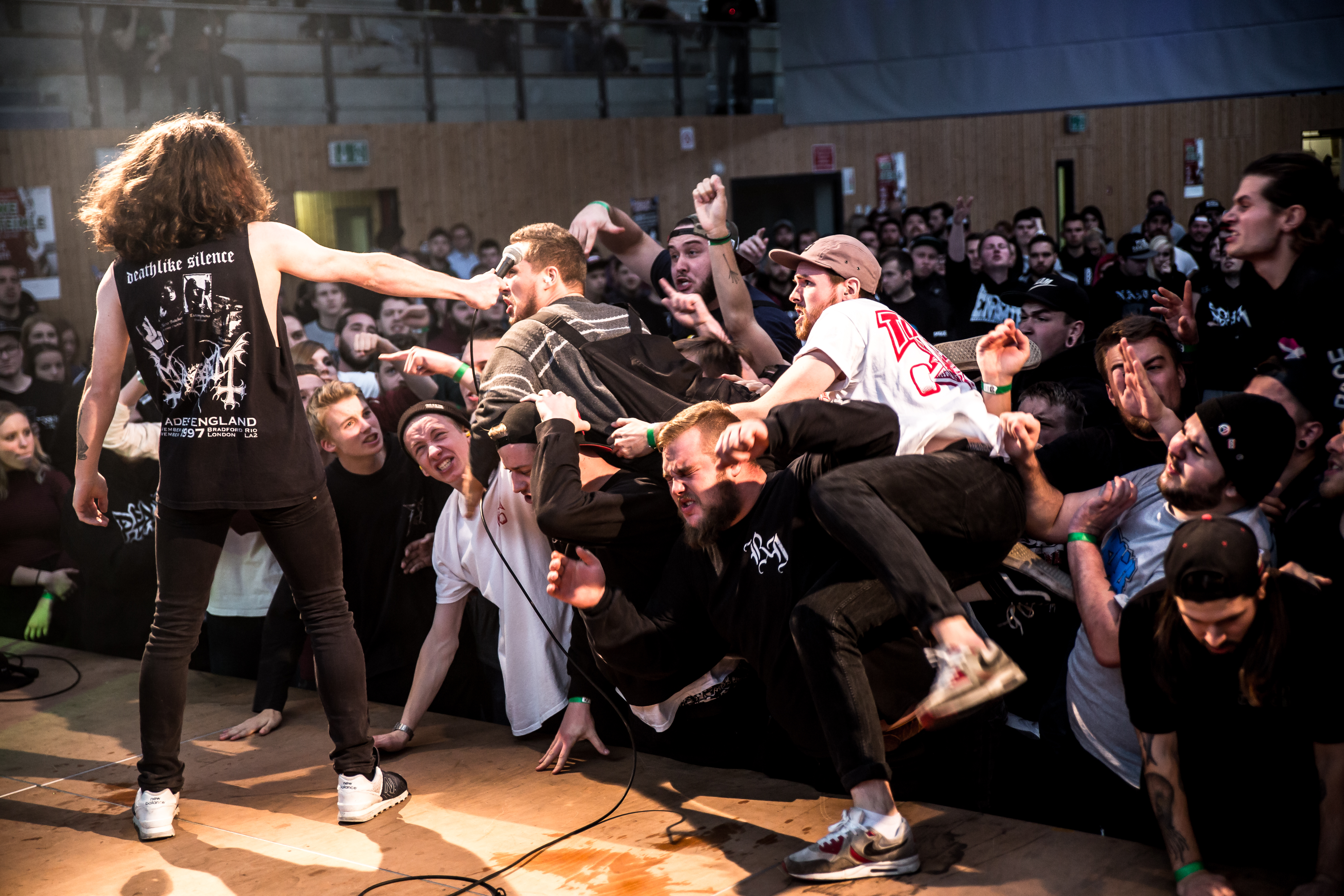 So, now that you know where the boys in Peace of Mind are sonically coming from, let's serve up some new music from the upcoming album. "Deity" finds the German crew finding a brutal balance of mosh and metal. Louis and company have sent me the music video for the track. "We recorded it some weeks ago with director Simon Friedl (Nasty, Malevolence) behind the camera. We found a special place near our hometown that used to be protectory [a Roman Catholic institution for the shelter and training of the young, designed to afford neglected or abandoned children shelter, food, raiment and the rudiments of an education in religion] 20 years ago, but now is unoccupied and in danger of collapsing.
"In the song 'Deity,' the protagonist is powered by disgust and is looking for a way out of that situation. Thereupon, the only thing he finds is an inner void and solitude. I guess with this old protectory, we found something special and managed it."
Seen below, the cover art for Penance is striking and evocative. "This LP can be seen as a concept album which reflects different feelings and sentiments. It's a fictional story riddled with quotations, which is designed to encourage readers to contemplate and to scrutinise every religious and autocratic dogma in our society. It's all about the main protagonist who refuses to live by the code of the ruling (fictional) religious and dogmatic society. He wants to promote his own ideas and values, far away from these standards. So, the cover reflects the good and the bad, the sun and the moon, the light and the dark, with all facets during this conflict."
Germany obviously has a long history of hardcore bands, but I'm more curious about the current state of affairs there. "We've got several bands here you should check out. For instance, Slope, Vlada Ina, Second Sight, Dagger Threat, Hawser, and Eat Me Fresh, to name just a few! We also currently have many promoters all over Central Europe who put on great hardcore shows. It's insane."
Penance will arrive in stores on Sept. 7 and can be pre-ordered directly from Dead Serious Recordings. Peace of Mind can be found on Facebook and Bandcamp.
Tagged: peace of mind