"When the idea for the band came about, we were listening to stuff like Violation, Madball, and No Warning," says Outsider drummer Jamie Davis. I'm talking with Jamie on the eve of his band signing on with Flatspot Records, the label behind releases by the likes of Higher Power, Take Offense, and Backtrack. Formed in 2017, Outsider play a style of hardcore that is certainly in the same spirit as the groups he previously mentioned, and will be a great fit for their new label. Jamie agrees with me: "We all love what's going on and what has gone on under Flatspot, and we couldn't be more excited to be working with them."
I reached out to Flatspot Records co-owner Ricky Singh to find out how Outsider crossed his radar in the first place. "I'm pretty sure I was just scrolling through my timeline on Twitter and saw a link. I checked it out and was immediately feeling it. I sent it to [Flatspot Records co-owner] Che right after I was done and he checked it out, too, and was down. No crazy or elaborate story really."
I've said it before on this site, but Richmond has one of the best hardcore communities going at the moment, and Ricky, who also plays guitar in the aforementioned Backtrack, agrees. "It was one of the first places that showed Backtrack love and I have so many fond memories hanging out there. One thing that I always loved about Richmond was the amount of great hardcore music that has been created in that city. Outsider is no exception in that regard. When I heard the band, I heard what Flatspot Records sounds like to me. Hardcore music that has that groove/bounce and a special edge to it. The band is already booking a lot of out-of-state shows and it's cool seeing them want to do that. I feel like a lot of younger bands have neglected touring and just want to be on whatever festivals will have them."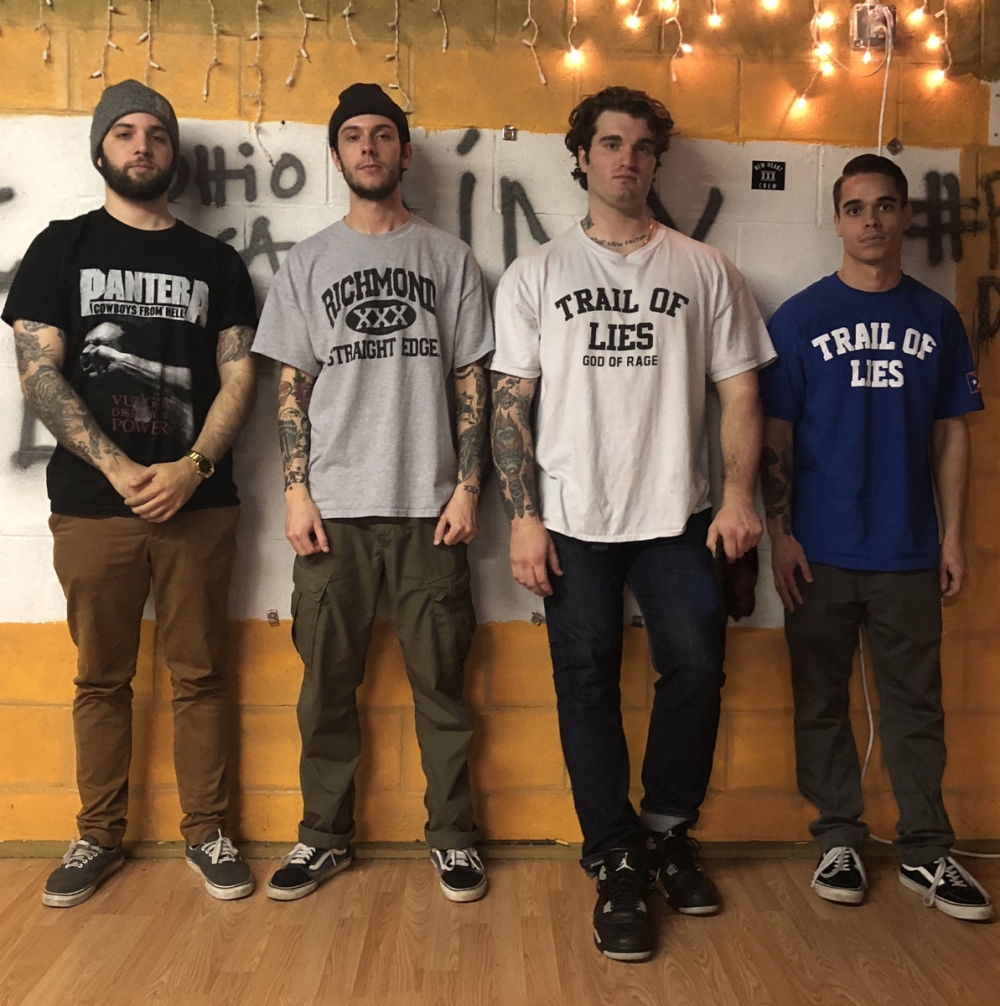 I ask Jamie why he thinks RVA has been so fertile for hardcore in the last few years. "Alternative culture here is rich in any subgenre, be it hardcore punk or metal. The worlds bleed into each other and feed off each other, which sparks inspiration. By nature, people in hardcore here are aggressive and competitive, they don't just want to be a part of hardcore as a whole, they want to be regarded as being at or close to the top of the food chain, so what they create tends to be quality."
So, what's the plan for Outsider now that the demo is being released by Flatspot? Jamie is determind to keep busy: "We want to play as many shows as we can, try and get on the road and do some touring, and just keep writing. We've got some songs in the works right now and we are hoping to get them recorded sometime this summer."
Pick up your copy of the Outsider demo on cassette along with a t-shirt directlt from Flatspot Records.
Upcoming Outsider shows:
April 2nd 2018 - Richmond, VA - Strange Matter - w/ Shattered Xistence, Initiate, Hybrid Warfare, & Watchdogs
April 3rd 2018 - Brick, NJ - Brick EMS - w/ Hangman, Dead Heat, Enforced, Jab, Combust, & Initiate
April 4th 2018 - Wilmington, DE - Jaycees - w/ Hangman, Initiate, Jab, No Option, Foreign Hands May 26th 2018 - Richmond, VA - Strange Matter - Wise & Abuse Of Power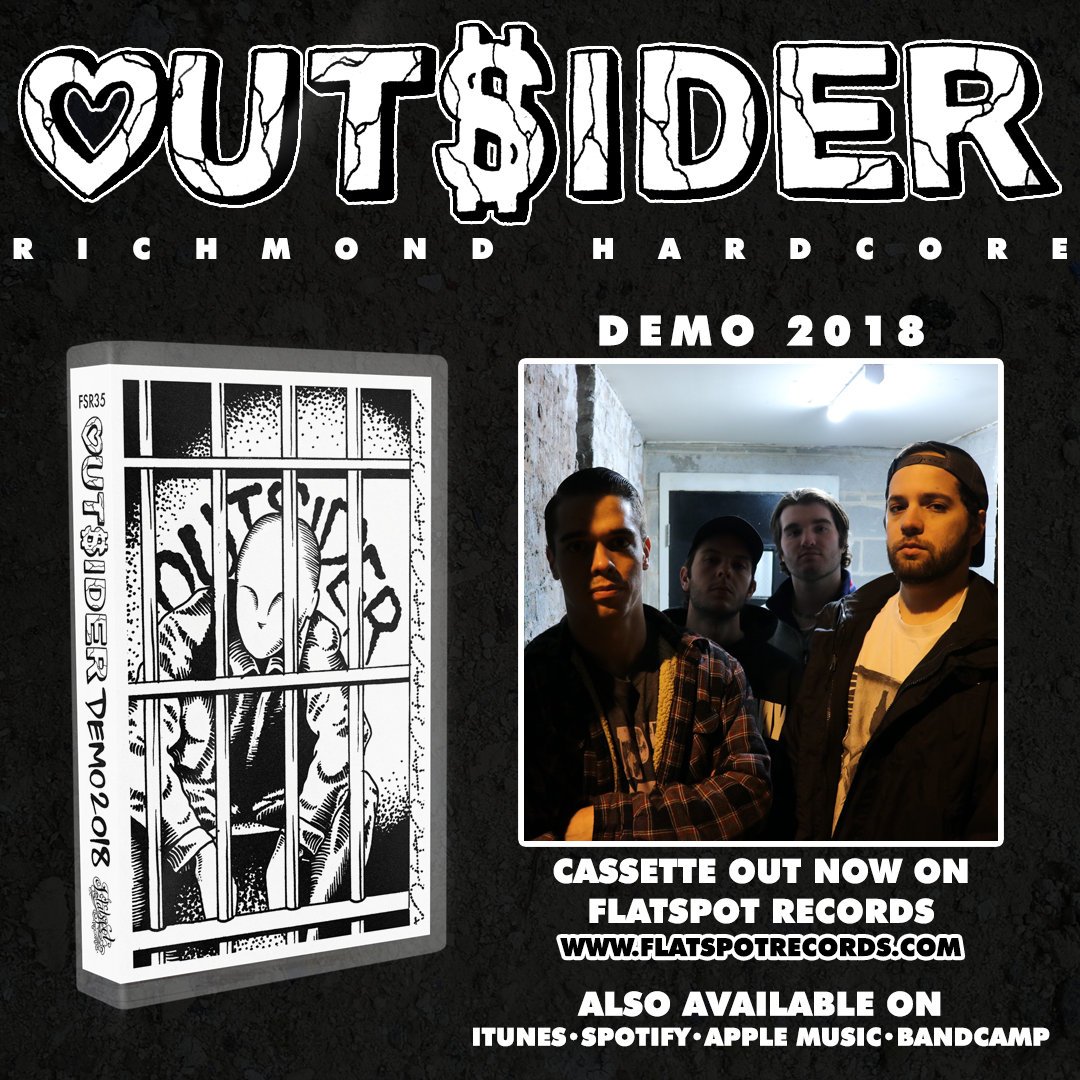 Tagged: outsider