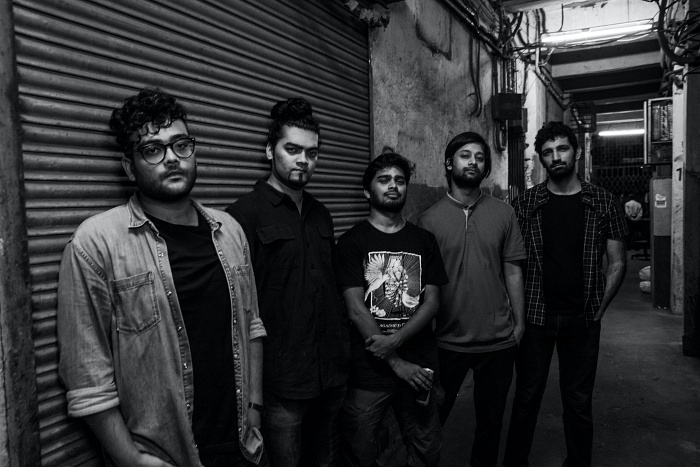 In the site's 7-year history, Pacifist is the first band No Echo has ever covered from Bombay, India.
The post-hardcore quintet's 2019 debut EP, Greyscale Dreams, set the tone via its balance of propulsive rhythmic shifts and loud/quiet dynamics.
With the foundation laid down, Pacifist is starting the year off with "Aganist the Tide," the first of a 2-song single the band will be releasing. "The song was written in the early days of the band's existence and a staple at our shows," guitarist Apurv Agrawal tells No Echo.
"It feels grander, more anthemic than our debut EP, and I'm really proud of how it's turned out."
Seen/heard below, the visualizer for the track features a montage assembled by Rana Ghose (Reproduce Artists) using repurposed footage from the Harvard-funded documentary, Leviathan, with text animation/design by Anusha Menon.

"In an unintentional foreshadow to the post-pandemic world," says vocalist Sidharth Raveendran, "the song's subject can be best described as a symbolic call to arms, to 'fight the good fight' after a year plagued with depression, anxiety, personal loss, failure, pain, and even death for countless people across the world, to persevere and hope for better times.
"It reminds us to keep kicking, keep pushing, and stay afloat, a call to remember that no matter how bad times can get, the tides will change in your favour."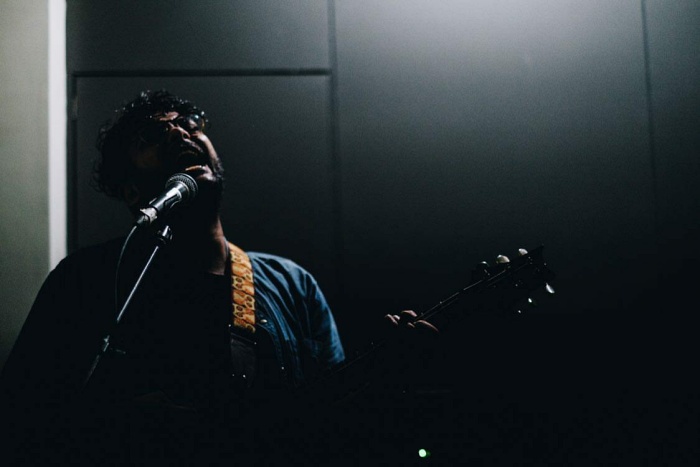 Stay tuned to Pacifist's pages below to keep up with the release of their next single.
Pacifist on social media: Facebook | Instagram | Bandcamp
***
No Echo has launched a Patreon with 3 tiers offering all kinds of hardcore-related goodies to help support the site:
***
Tagged: pacifist