Attempt Survivors is a new band comprised of folks you might recognize from their work in such musical outfits as Saetia, Helmet, Six Going on Seven, and Errortype:11.
In terms of their style, the quartet—guitarists Adam Marino and Matthew Kane, drummer Kyle Stevenson, and vocalist J. English—cooks up a post-hardcore sound that is heavy on atmospherics and melodic hooks. It's a dissonant yet catchy songwriting approach that brings to mind the quartet's pedigree, while also welcoming in new sonic flavors into the mix.
Attempt Survivors will be releasing their debut EP, Educated Hips, this coming Friday (June 10th), but No Echo has the honor of premiering here today. I also spoke with Adam Marino about the project to give you guys some more context.
Let's start with your backgrounds. How far back do you guys all go together and how long was the idea of starting a new band percolating before you actually got to work?
Josh and I have known each other since 1998. We met when I was playing in Errortype:11 and he was in Six Going on Seven. Those bands were on the same label (SOME Records) and we toured and played a lot of shows together. I met Matt when he started playing in Big Collapse. All of us in Errortype:11 had known Josh Loucka from Shift for years, so when he started his new band, we ended up playing shows with them.
Josh and Matt ended up moving out to LA and needed a new drummer. Shortly after they got there they met Kyle and he joined the band. This was probably around 2002, so whenever I was on the west coast, or our paths crossed on tour we would always hang out.
I started slowly writing songs for Attempt Survivors around 2014, but didn't start playing with Kyle till about 2015. I live in San Diego and he's up in LA, so I would go up periodically and we would work on music together. Once we had about five songs, we recorded and I asked Matt and my friend Eric Abert who plays in The Life and Times if they would be up for recording lead guitar and bass on those songs. They did, but nothing ever came of it because I couldn't figure out who I wanted to sing on it.
Kyle was busy playing in Helmet and I had kind of given up on the idea of this band. When COVID hit the world in 2020 and I had a lot of time at home, I started writing a lot and became super motivated. I reached out to Josh and asked if he would be interested in working on these songs with me, and that was it.
Did you have a clear stylistic route you wanted to take with Attempt Survivors, or did that come organically once you began writing/playing together?
The only thing I had in mind from the beginning is that I didn't want to be stuck in one particular genre/sound. I wanted to be able to have a mellow song with strings on it and a super heavy song in drop C to be on the same album and actually work together. I love so many types of music and didn't want to feel limited in what I could write or put out into the world.
Josh is an amazing songwriter and definitely helps keep me focused and the music focused. We work really hard on constantly refining the songs and making them as strong as they can be. Having such amazing players like Kyle and Matt definitely doesn't hurt. They both have such a distinct sound.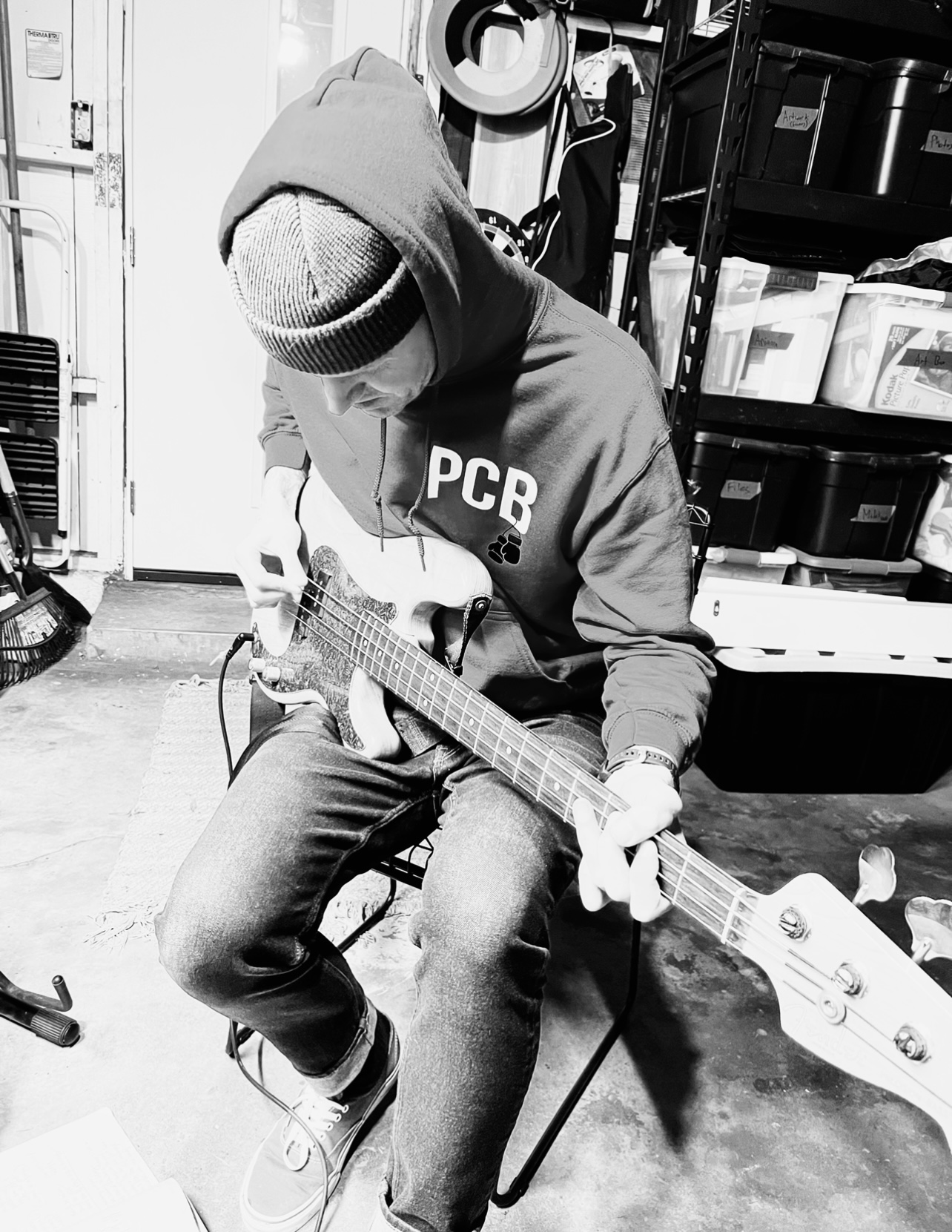 I call it post-hardcore, but how would you describe the material you've written for the Educated Hips EP?
I think the two songs we put on the EP are very different from each other, and that was intentional. As an introduction to the band, it was important for us to show two different sides of the band. I like the idea of people not knowing what to expect for our next release.
What's the plan for Attempt Survivors once the EP comes out? Do you foresee keeping the collaboration going?
We are heading back into the studio mid-July to record our first album. We've been working hard to get the new songs ready to go, which hasn't always been easy since we all live in different cities.
Once the album is recorded, we are going to start looking to play shows. Writing has been the focus for so long that it's going to be really exciting to finally play live.
***
Educated Hips will officially be out June 10th via Iodine Records (pre-order).
***
Help Support What No Echo Does via Patreon:
***
Tagged: attempt survivors, saetia