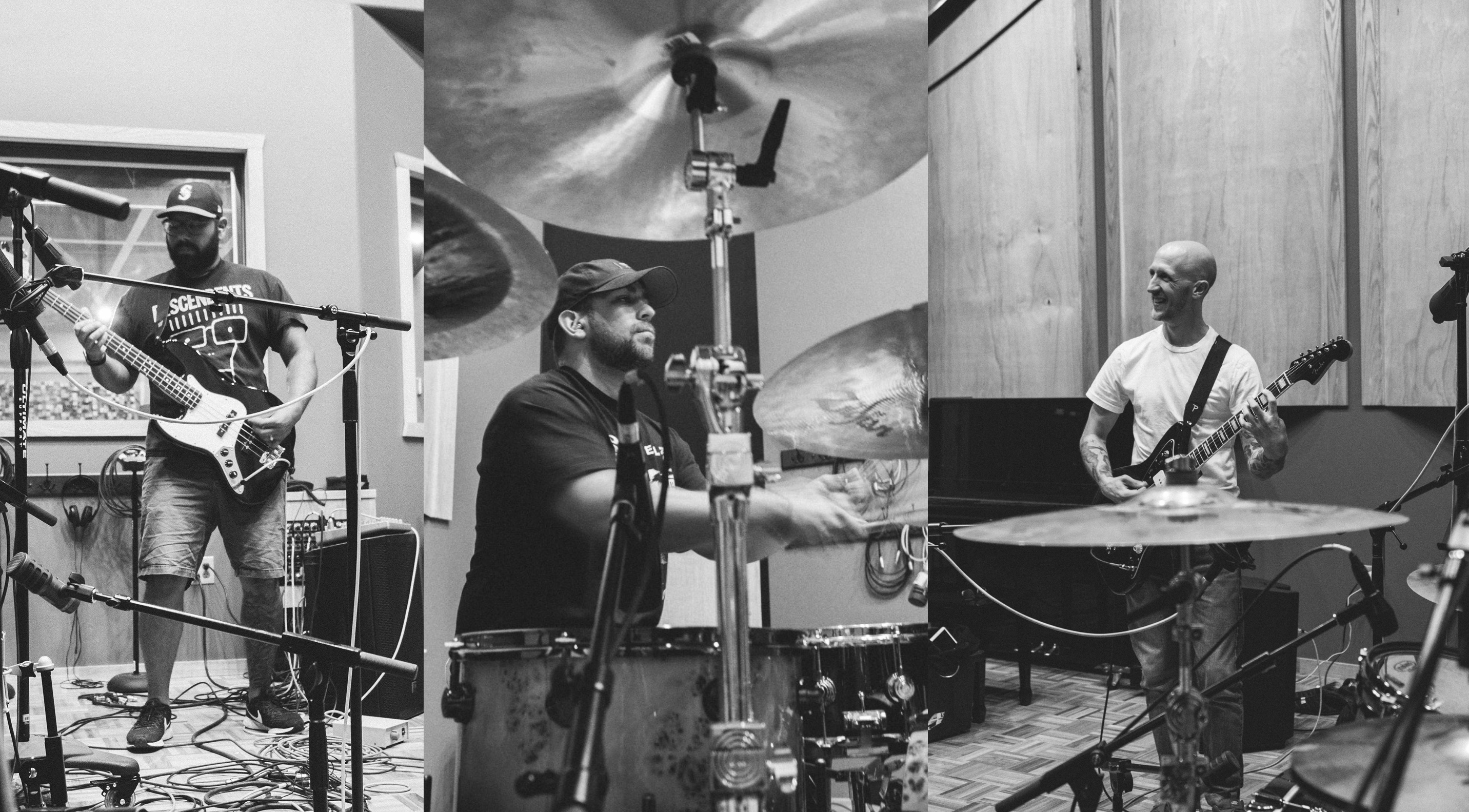 "It's family," says Dan Fletcher, guitarist of the new hardcore outfit, OWN. "It's two decades of playing in Salt Lake City hardcore bands with these guys. Just never with this exact lineup. Bands like Cherem and Tamerlane."
Dan's other band, Milk Money, has been featured on No Echo before, but where that project finds him exploring a post-hardcore sound, OWN goes down a different stylistic path.
"It's heavily influenced by the '90s Salt Lake City hardcore bands we grew up on like Lifeless, Clear, and Triphammer," he tells No Echo, "plus other bands that did that more death metal sound like Disembodied and Bloodlet.
"There's some creepy Starkweather melodic vibes tossed in as well. We're not reinventing any wheels, just adding a little weight. Making the heavy heavier. The darkness darker and creepier. The lyrics more raw and emotional."

Seen/heard above, "Nothing Follows" is the first taste of OWN. "It's a heavy one for us, sonically and emotionally. We've lost a lot of people we love these last few years. Our singer, Danny, and I worked on the lyrics together, channeling the feelings of those losses into the language.
"My kid brother passed away in 2020 and I had to process a bunch of Army paperwork related to his death. Every time a sentence ends in those documents, it reads "//NOTHING FOLLOWS." That just felt like the right title. You can never forget but you've gotta move forward.

RIP John Paul Fletcher. RIP Conor Green. RIP Skerv. RIP Brad Bricks."
OWN on social media: Facebook | Instagram | Bandcamp
***
No Echo has launched a Patreon with 3 tiers offering all kinds of hardcore-related goodies to help support the site:
***
Tagged: milk money, own