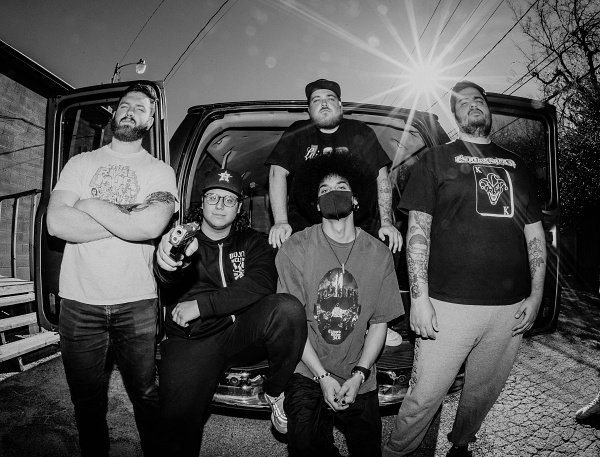 The Dallas–Fort Worth metroplex has produced some excellent heavy music acts throughout the years. Power Trip, Rigor Mortis, and Pantera are just a few of the bands to come out of the region throughout the years.
That brings us to One in tha Chamber, a metallic hardcore quintet featuring members of Fists of Fury, Sheer Force, and Urn.
If bands like Cold as Life and Billy Club Sandwich are up your alley, One in tha Chamber have you covered.
Next month, the Texas outfit will be releasing an EP called Behind Enemy Lines, and No Echo is bringing you an early taste via "Contact Front," a nasty bit of the hard stuff:

"Having been a tiny part of this release, it's some of the meanest music ever written that other bands can only approximate," Stephen from One in tha Chamber told No Echo about the track, and you know, who are we to question the man.
The Behind Enemy Lines EP will be out February 12th via Inside Knowledge Fanzine. Pre-order the cassette version at this link.
***
No Echo has launched a Patreon with 3 tiers offering all kinds of hardcore-related goodies to help support the site:
***
Tagged: one in tha chamber