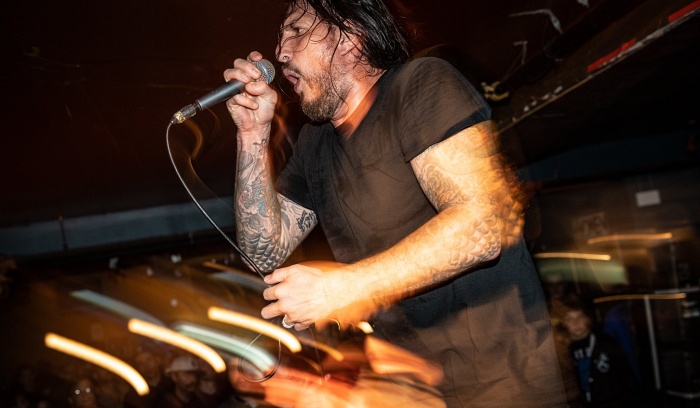 It's one thing to have merch with your band name's logo on it, but having it alongside a classic American spirit is another level all together.
During the first week of December, a limited edition Jack Daniel's Single Barrel Select, specially selected by Madball, will be released to the public. Each bottle is engraved with the band's logo and comes in a specially designed collectors box and Madball guitar pick with the NYHC institution's logo on one side and No. 7 on the back.
The pre-order went live a few days ago.
The project was a longtime in the making by Mike Valente (Brick by Brick, Upstate Black N Blue), who spoke with No Echo about the partnership. "The Special blend that was developed for Brick by Brick was the result of me being persistent in seeking an endorsement from the Jack Daniel's brand," says the musician/show promoter.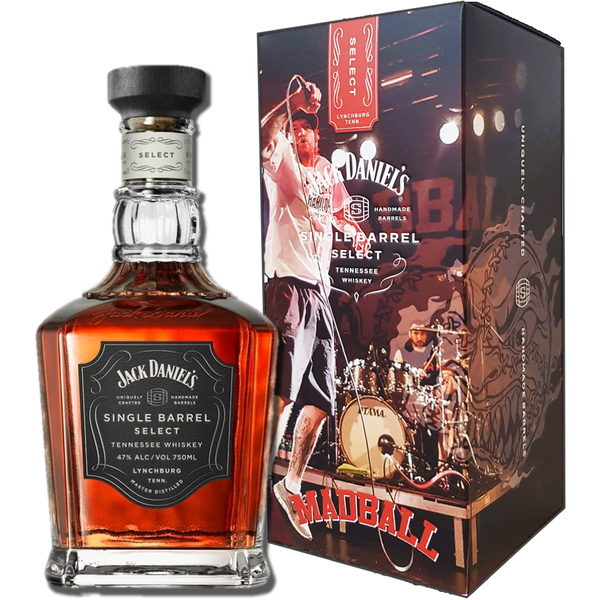 "I ended up getting passed onto a rep that knew who I was because of my extensive Jack Daniels collection that has over 200 bottles with many rare, hard to find ones. The majority are registered through the distillery and on top of that I am a Tennessee Squire [A Tennessee Squire is a member of the Tennessee Squire Association, which was formed in 1956 to honor special friends of the Jack Daniel's distillery] through the company, so the Single Barrel was offered and I jumped on it.
"I have been drinking JD since I was a kid. I only became a knowledgeable taster recently. I have attended a few tastings and have been taught the proper way to taste whiskey. My main experience was when I visited the distillery and sat with the chief taster when we were developing our flavor."
In the new video below you can watch the Madball Jack Daniels Single Barrel selection process featuring Mike Gunari (Madball), Mario Cangemi (Upstate Records), Jeff Wolfe (Tennessee Squire), and Valente:
No Echo also reached out to Madball vocalist Freddy Cricien to get his thoughts on the project. "Well, firstly the idea was brought to me by a dear friend Mike Valente. He's someone I trust. That's always important for me, if I'm going to put my name on something. The connection has to come from an organic place.
"Secondly, I respect the brand. They're an American institution and they've always been close to the music world. Not all brands are open minded in that way, I think that's cool! They've dealt with musicians who are most certainly 'higher profile' than Madball.
"Still, it's cool that they're open to these type of collaborations, be it hardcore or Frank Sinatra! They're a classic brand without a doubt. Lastly, Jack Daniel's, besides having great Tennessee Whiskey, just sounds... hard as hell! Now, throw a sprinkle of actual hardcore in the mix...it just fits."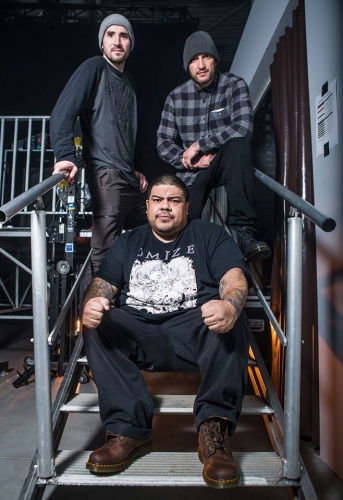 With the Madball/Jack Daniel's blend, the hardcore vets join a small group of other musical artists that have also worked with the classic brand, including Motörhead, Lynyrd Skynyrd, Mötley Crüe, Eric Church, and the aforementioned Brick by Brick.
Lastly, No Echo asked Valente for some pairing ideas for the Madball blend: "I like to pair my Jack Daniel's with Jack Daniel's. I start off with a Jack on the rocks and as the ice melts, I do not replace it, the next thing you know.....the bottle is gone.
"I don't like mixing it with things as much as drinking straight. I have mixed, but it tends to make me bloated. Keep it simple. Jack Daniel's goes best with a summer day on the porch and a nice cigar with good company."
Pre-order the Madball/Jack Daniel's Single Barrel Select Blend at this link.
***
Donate a few bucks to help with No Echo's operating costs:
***
Tagged: madball