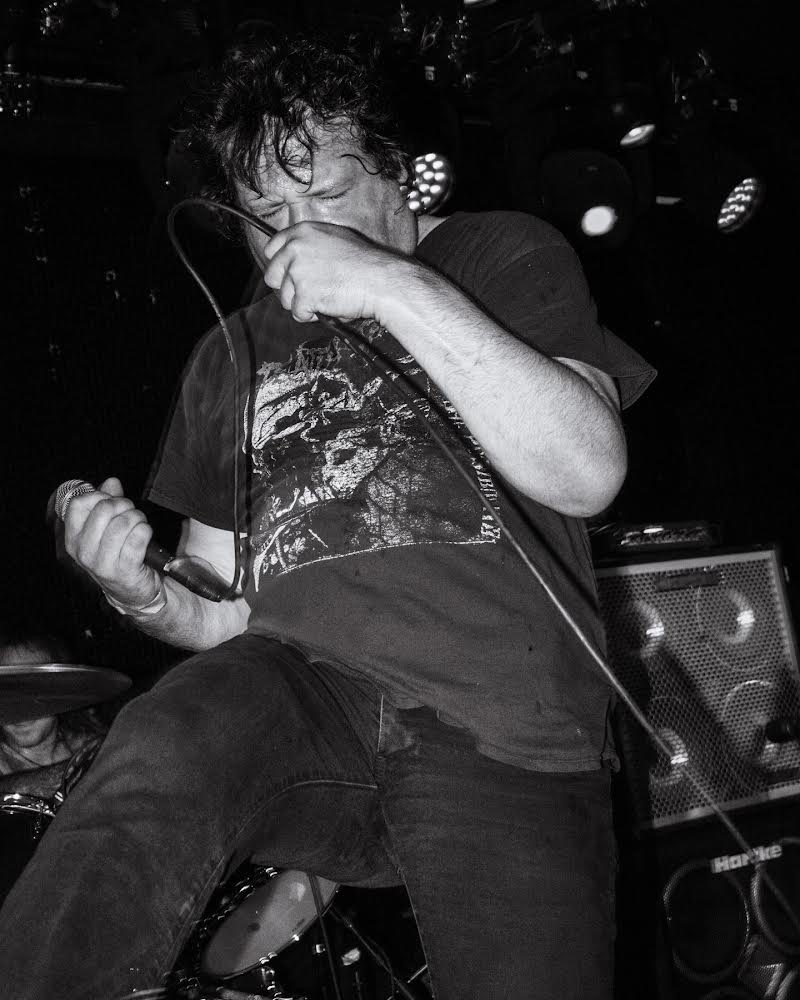 Long Knife is a hardcore punk band from Portland, Oregon. They've been on my radar since 2014's Possessions EP. Fast, ruthless hardcore for fans of Poison Idea, Adrenaline O.D., early '80s USHC.
I caught them in Philadelphia with Japan's AI in 2016, hell of a set. Long Knife's newest release, 2022's Curb Stomp Earth, is truly a step up in both songwriting and presentation. The addition of synthesizer, the elaborate choral intro; a recipe for a killer punk record I still don't think has quite hit its stride. They've rested comfortably at the top of my AOTY list.
I recently sat down with Long Knife vocalist Colin Jarrell to talk about the LP, the band and their plans for the coming year.
Tell us a bit about Long Knife. When did the band form?
We formed a little over 10 years ago. It was a project Scott, Chris and Joe had and they had a few songs they had been demoing. Scott and I lived together and I was working on a recording project. One of the songs i was working on kinda fit into what they were doing and we kinda put em together, started practicing and went into the studio and recorded the first album pretty quickly prior to playing any shows.
Who are your members, and what other projects have you all played in?
Scott Goto is our guitarist and he has played with Burning Leather, Deadly Ultra Sound, Defiance, Riffs, and a few other really early projects. Chris Reid was in the Corpse, Trauma, Svarta Tankar, and Mala Sangre. Keith Testerman has been (and still is) in so many bands I know I will miss something but he plays/has played with Lebenden Toten, Hellshock, Warcry, the Estranged, Remains of the Day(i know there's more).
I've played with Terror Stricken, Deathcharge, Skullsplitter, The Riffs, Nice Boys, and Welcome Home Walker, and I think thats it. Our old drummer Joe played with A.N.S. and Burning Leather prior to Long Knife and now plays in a great new Portland band called Stainless.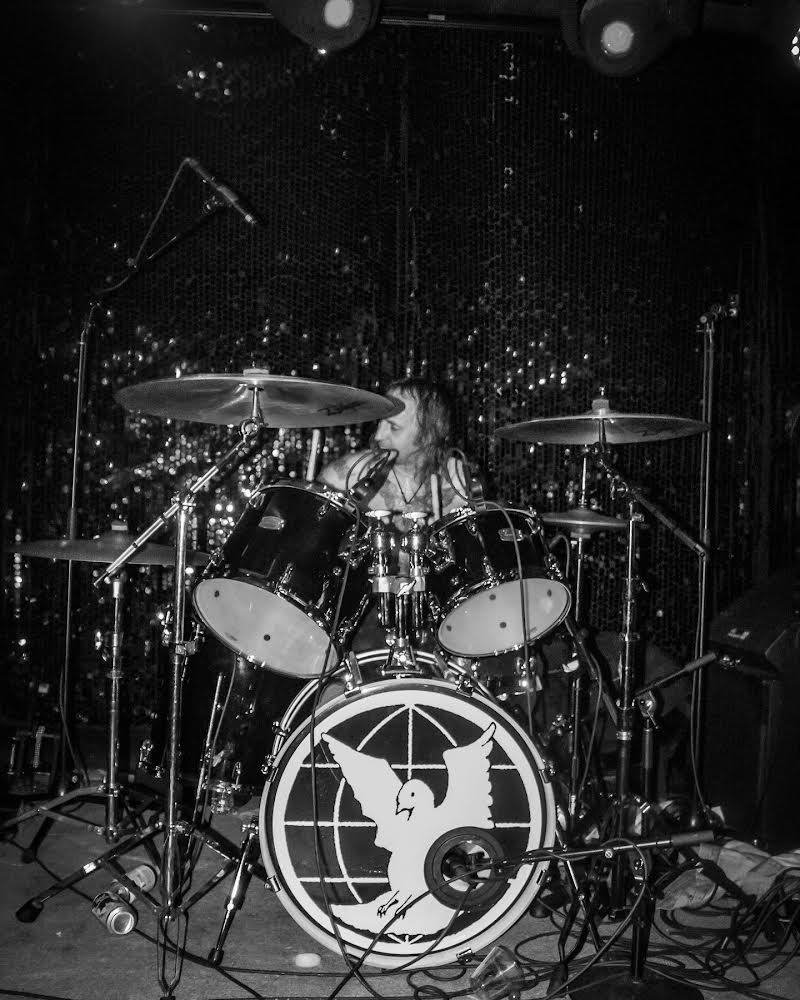 I hear a lot of Poison Idea in your sound. How much influence did they have on you personally, and in regard to Long Knife?
They are a big one. They're definitely one of our favorite bands and even subconsciously the influence comes through. I grew up in Portland listening to 'em, going to their shows and then eventually playing a lot with them in other bands, so yeah, they always will be the kings of punk in my opinion.
There's a lot of development on the new LP. Where did you draw from musically for the new record?
We like a lot of stuff from UK punk and hardcore like the Blood, Ultraviolent,Mayhem, Legion of Parasites to thrashier stuff like Ripcord and Heresy. Theres some old LA punk influences like the Flesheaters and Germs, Flower Leperds, RKL on there.
And we love a lot of the international hardcore bands like Raw Power, BGK, Stalin, Deathside. I dont know we like a lot of hard rock and sixties stuff too so maybe thats in there too.
Tell us about the scene in Portland. Who are some local bands you'd recommend checking out?
Portland is great and there's so many great bands right now. The few I'd recommend would be Dials, Stainless, Alienator, Feral, Hope, Crucified Class, Andy Place and the Coolheads, Rigorous Institution, our good buds the Sleeping Beauties, and Danava, and all the old guard like Hellshock, Defiance, Lebenden Toten are always amazing to see.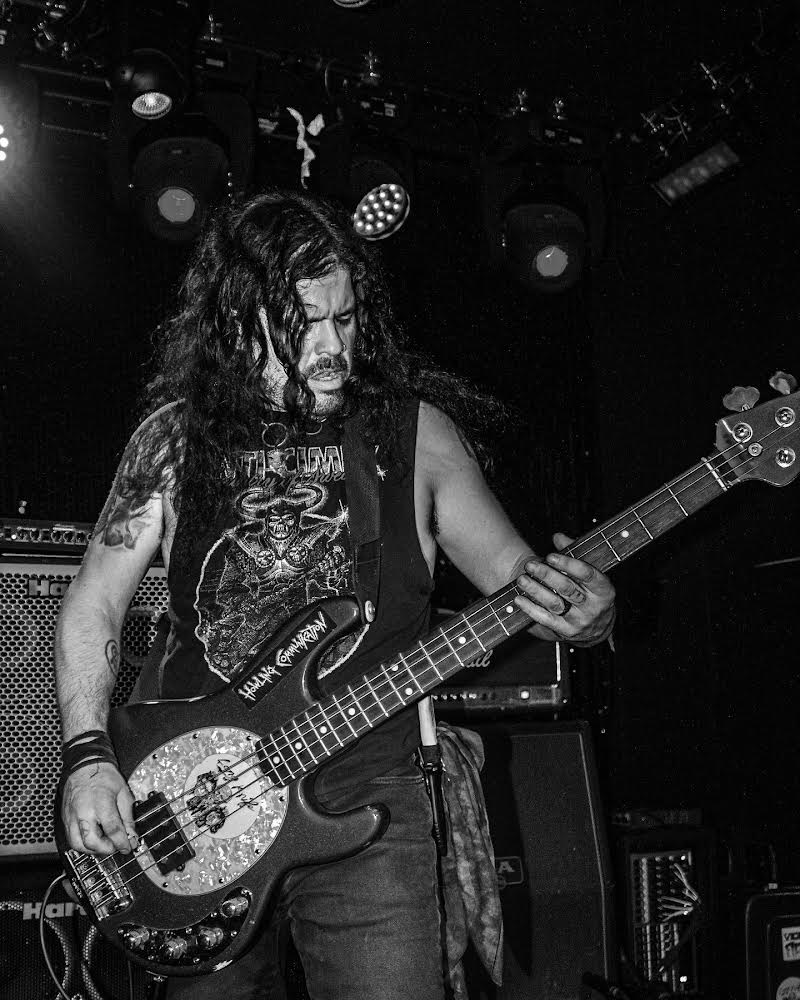 When did you start getting involved in punk and hardcore? What's changed from then to now?
I lived right up the street from an old club called Pine Street Theater as a kid and was able to start seein shows around when I was 14 in 8th Grade. I went to High School downtown, which was up the street from Paris Theater and thee O Hell Cafe.
All those places had wild shows at least once a week that I could check out. It was a lot smaller and felt maybe more close knit, or at least ya felt more of an outsider back then, or that it was like a secret club or something but its still great and its probably a lot better how big it is now.
Portland stills feel like a pretty tight knit family for the most part. I just feel like an old guy but luckily theres still a lot of older folks coming out to gigs pretty regularly, so I love it.
What are your plans for the coming year?
We are headin up to Canada for a few dates in March with our friends Homefront. We've got quite a lot of new material so we would love to start layin' it down soon. As far as other touring we its still in the planning stages but we will be back on the road soon.
***
Curb Stomp Earth is available now Bandcamp, and a repress of the LP will be out in early 2023 via Beach Impediment Records.
***
Help Support What No Echo Does via Patreon:
***
Tagged: long knife