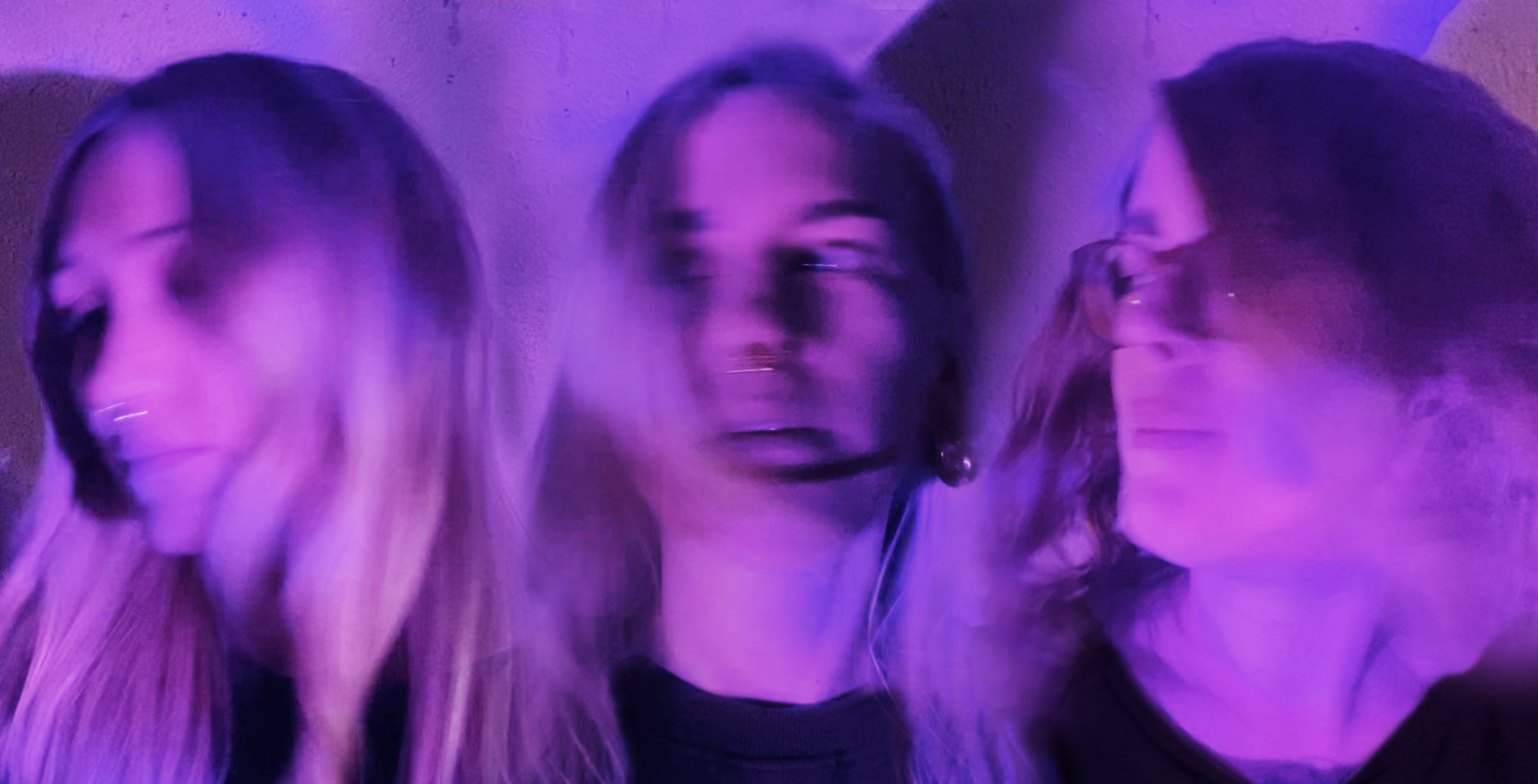 "The group was formed in 2018 in Malmö, Sweden when three musically unexperienced 30+ friends decided to just start playing," says Gina Wiklund, guitarist/vocalist of Gasp, a hardcore band making their No Echo debut today.
"Over the years we have been to an endless number of shows, tours, and festivals and we are surrounded by friends who are engaged in the music scene. We just didn't think we could do it, but here we are!"
Gasp's debut tracks—"Dragging Through Mud" and "Least Expected"—are both streaming below. "We write about whatever comes to mind which often involves fitting in to the society and its unwritten rules, social injustices, performance anxiety or any sort of anxiety for that matter, vegansim and such. But it's not really planned. Usually it just starts with a line, the words flow in and there it is."
Gina reveals some of the influences her and Gasp bandmates share: "There's so many awesome bands who have inspired us in some way! Close friends in bands like Grace Will Fall, The Arson Project, and Iron Pike have inspired us to do our thing and just go for it. While the sound is more inspired by the female hardcore/punk scene with bands such as Super Unison, The Coathangers, Gouge Away, and Kamikatze.
"We try to make the best of our abilities as new musicians and it doesn't need to be perfect as long as the feeling is 100%! Our music could be described as simple straight forward riffs which is topped off with energetic vocals that ties it all together to a distorted, noisy little package with tons of attitude."
As our conversation comes to its conclusion, Gina offers up an excellent thought: "If we could inspire other people, especially women, to pick up an instrument and start playing music, regardless of age or level of knowledge, that would just be awesome! Just like we have been inspired by various awesome women in the music scene!"
Gasp on social media: Instagram | YouTube | Bandcamp
***
Help Support What No Echo Does via Patreon:
***
Tagged: gasp