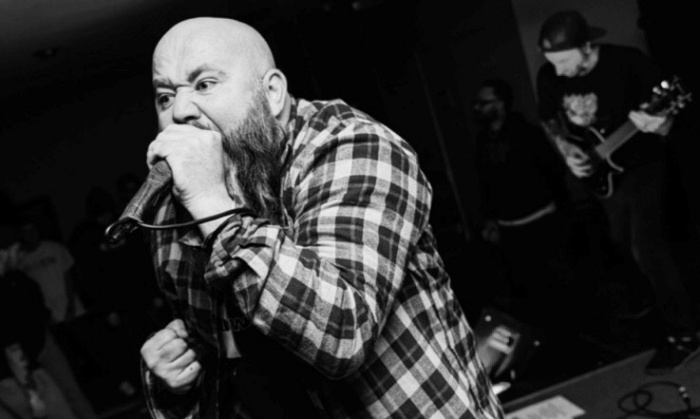 "The End of Everything actually started a few years ago when Scott Caporale (guitar) and I wanted to start a band that sounded like American Nightmare," says vocalist Joel Staniszewski, "hence the band name being taken from AM/PM. We failed miserably at trying to sound like them, but continued writing songs just the two of us."
Joel and Scott pressed on, eventually completing the Las Vegas hardcore group's lineup with drummer Chris Duggan and bassist Artie Dobney.
The End of Everything might be based in Sin City, but Joel tells No Echo his musical upbringing points towards the East Coast. "I grew up in Buffalo, so my influences were Slugfest, Fadeaway, Snapcase, Buried Alive, etc. The band as a whole have a huge range of influences from Earth Crisis, Turmoil and Hatebreed to American Nightmare and Converge.
"We might not sound like any of those bands, but I feel our diverse influences help us to have a unique sound."
The End of Everything's sound can be analyzed by you thanks to their new music video for "The Company I Keep," a track from their brand new EP, Things Are About to Change:
"Lyrically, these songs have a more personal tone than the previous songs I've written," the singer explains. "I love heavy sounding hardcore, but also love the emotional lyrics of mellower bands. Throughout the course of life, most of us deal with lost love and broken friendships.
"These are my experiences but I feel most people can relate to the lyrics as it has happened to them as well."
What does Joel think about his local hardcore community? "The Las Vegas hardcore scene is awesome. Blackpath Booking is a huge reason why this scene even exists.
"There are lots of great local bands that we've played with, including World Tension, Hand of Doubt, Oversight, Misdirection, Close Combat (my personal favorite), Dredge, Sowithout, and even more up and comers.
"The lockdown has been hard on most of us and most bands. We are lucky enough that both Scott and Chris have recording studios in their homes so we were able to demo our new songs and then record them ourselves."
Things Are About to Change is available now via War Against Records.
The End of Everything on social media: Facebook | Instagram
***
No Echo has launched a Patreon with 3 tiers offering all kinds of hardcore-related goodies to help support the site:
Tagged: end of everything