While their debut single, "Second Nature," caught my attention earlier this year, it was recently released debut EP that truly made me a fan of Laid Low. Over the course of three tracks, the Cleveland quintet won me over with a sound that bursts with angsty guitars, wide-screened melodies, and post-hardcore bite.
Drummer Chris Walter gave me the lowdown on Laid Low's formation via email: "Tom, Chase, and myself were in a band called Idle Minds, which broke up last year. After that ended, the three of us kept talking and decided to carry on with something new. We started Laid Low shortly after and grabbed Ian and Chris from the band Motives.
"We knew we needed some powerful vocals to match Tom's writing, so Ian was the first person to come to mind. You can hear in the EP that Ian's range is pretty wild."
Yes, indeed. The vocals burst along with Laid Low's hook-driven chorus parts. It's a sonic approach that could land the Ohio outfit on modern rock radio but also appeal to regular readers of No Echo. "We all listen to different things mainly, but find some common ground on older '00s bands," Chris wrote me. "I think it works well because we end up with something (hopefully) more unique sounding than just aiming for a certain sound.
"Bands like Deftones, Chevelle, and Alice In Chains are Tom's biggest influences in the writing. We're all fans of a huge chorus and a catchy verse. Everyone brings very unique ideas and styles to the writing process and it's been working very well."
The Laid Low EP also benefits from an potent recording and mix that serves the band's penchant for big chroruses. "We did the whole thing with Steve Perrino which is always a great experience. Steve is very good at letting the band's sound shine through, but also has great suggestions as far as producing goes. Highly suggest working with Steve."
Chris also plays in the recently No Echo-profiled Cleveland hardcore band You Die First, so I got his take on the music community there. "The local scene here in Cleveland is very diverse, and I could list a whole book of bands to check out. But some bands I enjoy in the same realm as us are Hosta, Tuskie, and Motives."
***
Laid Low on social media: Twitter | Instagram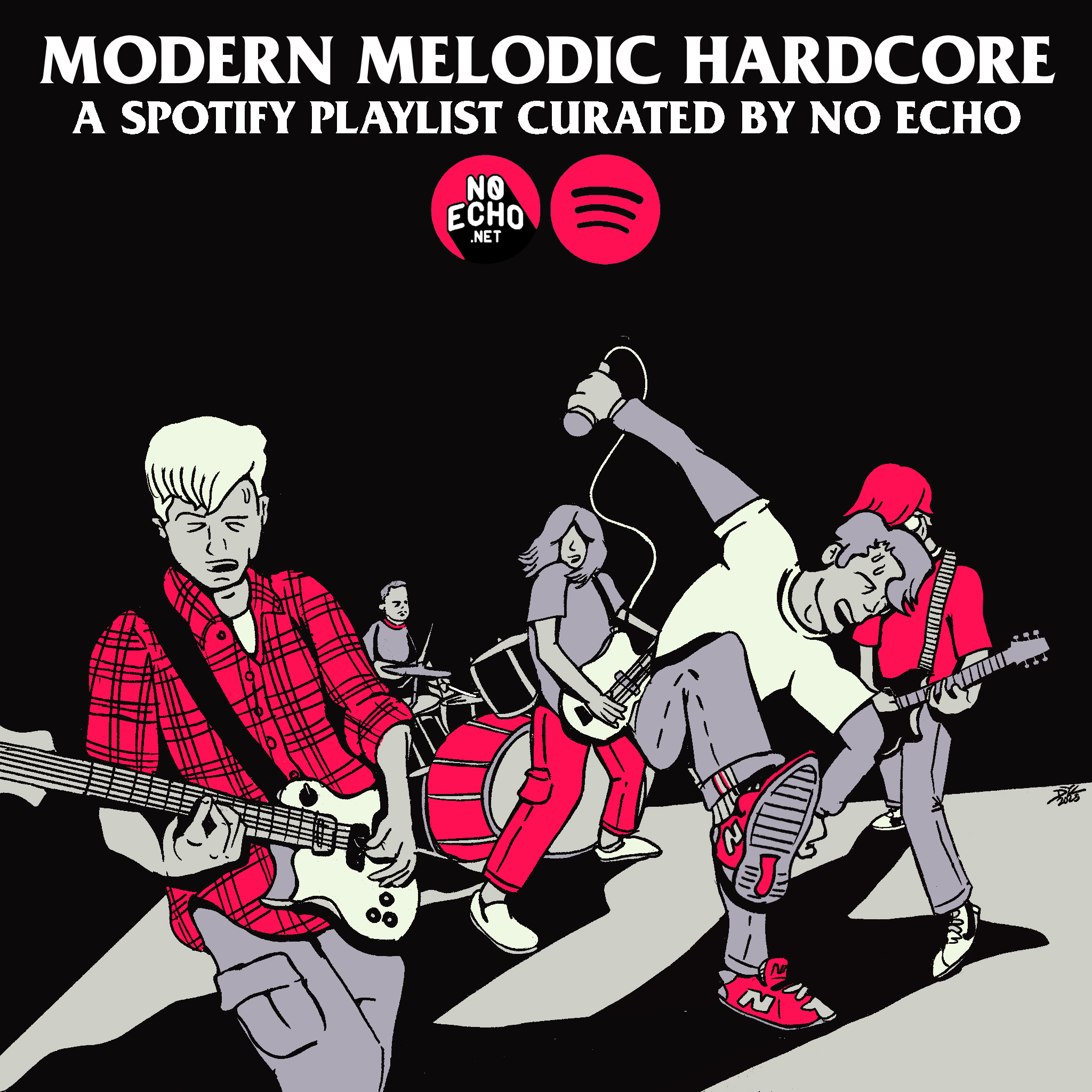 Tagged: laid low