Holy hell, where to begin, right? The Northwest underground hardcore and punk scene in the '90s was all over the place, to say the least.
It's hard to collect thoughts and organize them on the goings-on of an entire region, but the masses all know the bigger publicized back story. The "grunge" name came and went, and the major label feeding frenzy that came along with it. It was no secret that there were a multitude of bands that slapped with that label when, in fact, they were punk rock bands all along. The list could go on and on…The Gits, Gas Huffer, Seaweed, and all that.
For a punk kid living on the outside of all that, Seattle was only one place, and what was getting the "exposure" was honestly not even a fraction of the great things happening in Oregon, Washington, and even Idaho. With that said, since I was disconnected from the early '90s grunge thing, I'm just going to skip over all of that and get into the core of what I grew up on, and how I remember the Northwest.
I moved from Portland, Oregon to Coeur d'Alene, Idaho at a pretty young age. A complete culture shock at first, I quickly ended up finding my footing in punk rock and hardcore music early on. I didn't seem to fit in very much at school, and only had a few real friends, and all I ever wanted to do was listen to music on my headphones. The first exposure to any hardcore punk was DRI's Dealing with It! and Suicidal Tendencies Join the Army at the age of 8. It was on from there.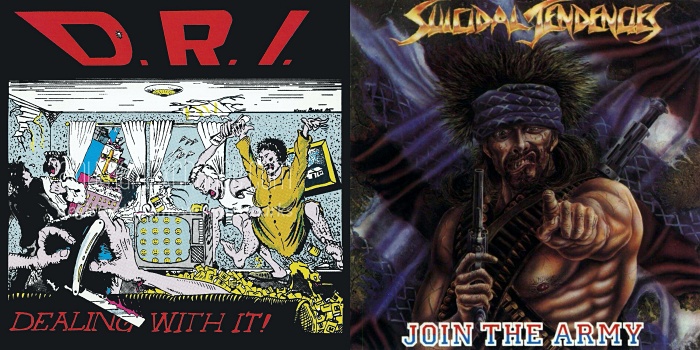 I would spend hours trying to find new stuff constantly, and bands like D.I., Sick of It All, Gorilla Buscuits, and many more came into the picture. This was all great, but all these bands were from places so far away.
It wasn't until years later when two things happened. The first thing was meeting identical twin brothers Geoff and Justin Kerns, with whom we started our first hardcore band, Second Notice. These two guys had moved up to the area from Hermosa Beach, and lived down the street from the infamous Theologian/Pessimiser Records office and record store. They skated, they listened to the same bands I liked, and they wanted to play warp-speed punk music, just as I did.
The second thing was discovering fanzines in middle school. This was around 1994, so grunge was on its way out, and the mass-media/pop culture momentum had shifted its way down to California with the breaking of The Offspring, Green Day and so on. It was on a seemingly more independent scale to begin with, but it received the same strong attention that Seattle got a few short years before with the slew of Sub Pop bands that had made the jump to the majors. Epitaph, Lookout!, and Fat Wreck Chords were becoming the big players as were the bands that were under that umbrella.
Although it opened a door to more happenings down that way, it wasn't close enough to home for me. Yeah, it was nice to make a trip over to Seattle to see bands, but where were all the bands in my immediate neighborhood? That all changed when I got my hands on my first few issues of Ten Things Jesus Wants You to Know, Maximum Rocknroll, and Flipside. That's when my eyes had opened to what was out there. It was at that moment that I realized that I could start really digging for what was really happening in my area, and the dam surely broke. It was amazing.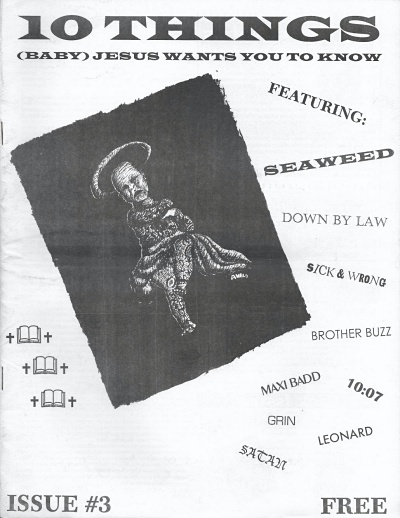 Ads and classified sections with endless outlets of regional bands demos and records, compilations, tape trades, scene reports. It was right there in front of me, and it was all underground. Little had I known that Spokane, Washington (20 minutes from where I live) was home to David Hayes, the original co-founder of Lookout! Records, and at the time current owner of Very Small Records (and later, Too Many Records). He was putting out records by local area bands like Motherload, The Flies, Clabberhag, Cause, Intifada and so many more, but he was still taking on releases from Bay Area bands as well.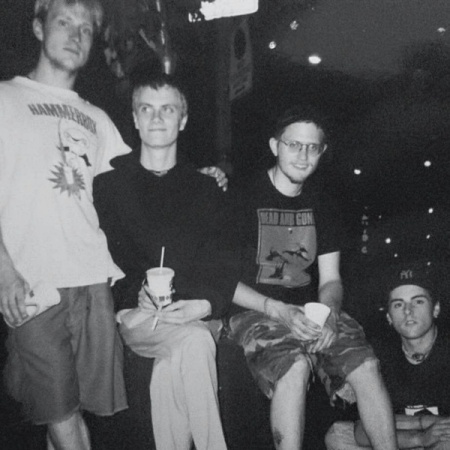 His label started to account for a very large portion of my collection at the time. Seattle, Spokane, and Portland all had their amazing scenes and It was all happening right under everyone's noses because they were too busy listening to NOFX and calling each other "sellouts" or whatever. And if there was any label in the Seattle area during the '90s that deserved way more credit than it got during that time was Dave Larson's Excursion Records. To me, this label had put out some of the most groundbreaking and most defining releases in '90s hardcore.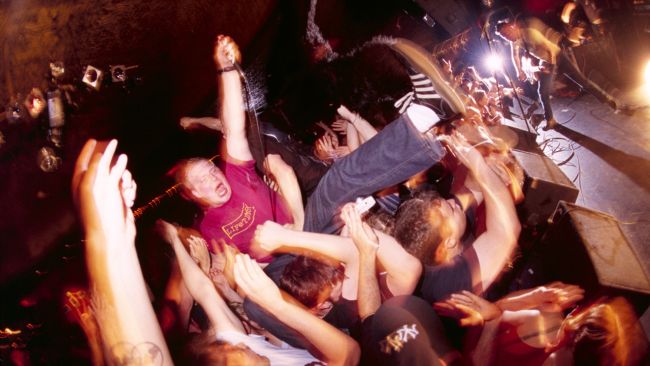 Excursion was responsible for the initial releases of bands like Undertow (whose members went on to Himsa and Heiress), Botch, Harkonen, Slowsidedown (from Portland), State Route 522 (featuring Jake Snider from Minus the Bear), the Power of Ten compilation, Nineironspitfire and so many more. Excursion also had a pretty recognizable connection to spoken word artist, motivational speaker, juggler, and vocalist Greg Bennick and his band, Trial. Trial needs no introduction in the hardcore realm, and anyone who knows the hardcore world knows that this band changed a lot of people's lives for the better.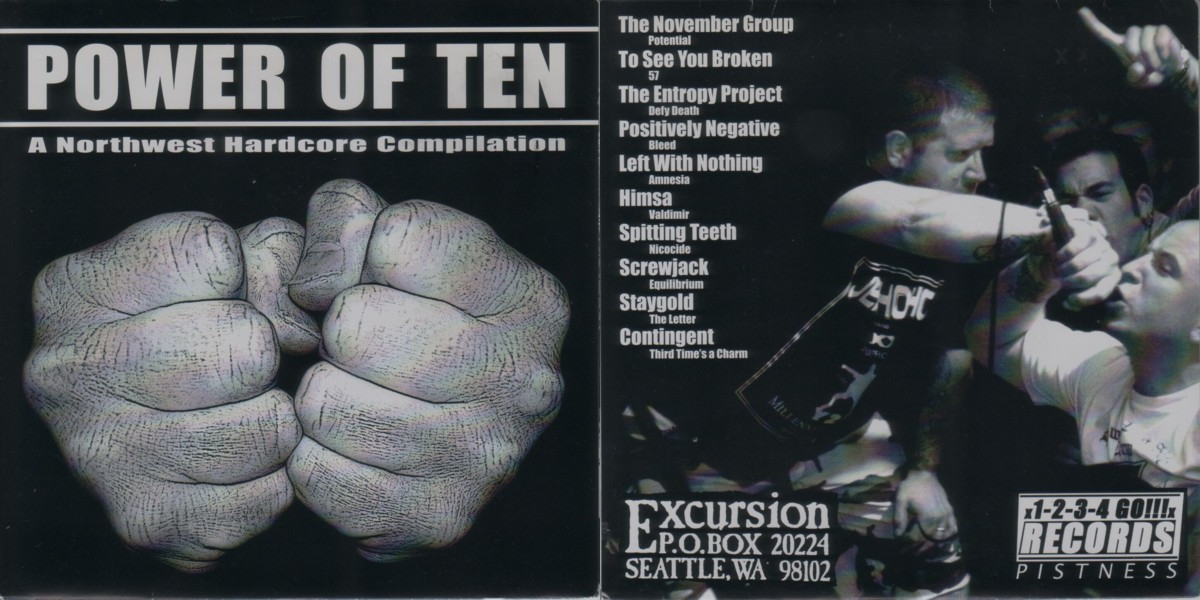 Greg Anderson from the insanely influential '80s Seattle straight-edge hardcore Brotherhood and moved on to later play in Engine Kid in the '90s. Engine Kid had ties to Revelation Records with their Angel Wings album, which was awesome. Being a fan of Engine Kid, it was very unexpected yet cool to learn that Greg later went on to start Southern Lord Records and Sunn O))) with Stephen O'Malley. This was right around the time I started working for Neurosis, oddly enough. Small world.
Ron Guardipee, the late vocalist of Brotherhood, would up working closely with Blaine Cook and The Accüsed guys as their manager for quite some time, primarily during the splatter rock era of the band. Guardipee wound up moving to the Spokane Valley area later, in where him and I crossed paths and became friends. He was involved in a few releases that I ended up putting out on my label, Blackhouse, namely Cold Blooded and The Drip.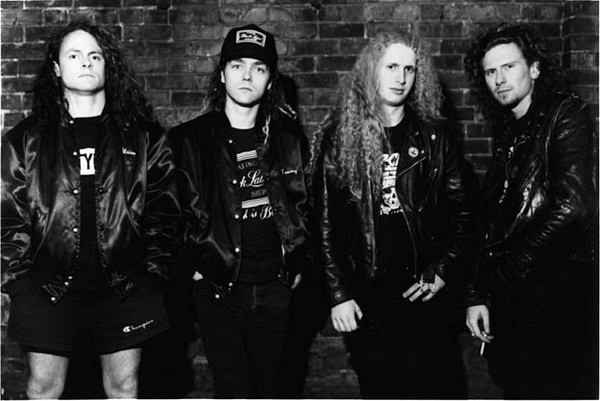 Oregon was busy with their own raging hardcore scene down that way. Poison Idea were the kings of the city, not to mention the self-proclaimed "Kings of Punk," and anyone who had gone to a Poison Idea show knew that shit. Their shows were dangerous, charged, and they were by far the most intimidating band I had ever seen live. The crust element was starting to become more prominent in the hardcore scene in that area, with bands like Resist, Defiance, and others. That translated its way up to Spokane where I was going to more shows more regularly at the time.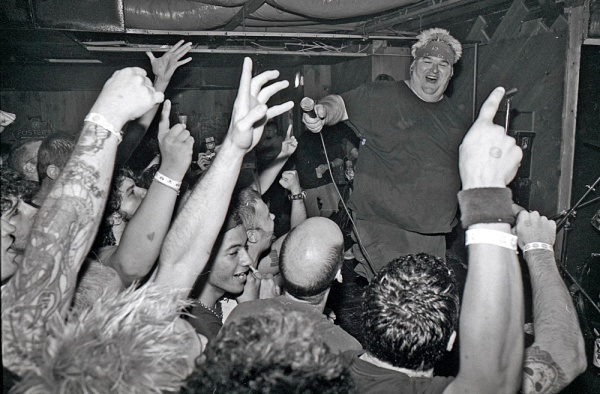 There was rarely anything happening in Coeur d'Alene, so you pretty much had to go to Spokane if you wanted to see any bands. The Westminster church was a church in downtown Spokane that held NA and AA meetings every week in their basement. On the off nights, they would host all ages shows, and bands like Resist, Seattle's Christdriver, Cause, Intifada, Deadlock and others would play. It was a sketchy place, but it wasn't as sketchy as some of the other venues that popped up around Spokane at the time, but for a church that you would expect to harbor some sort of rules, there literally were none.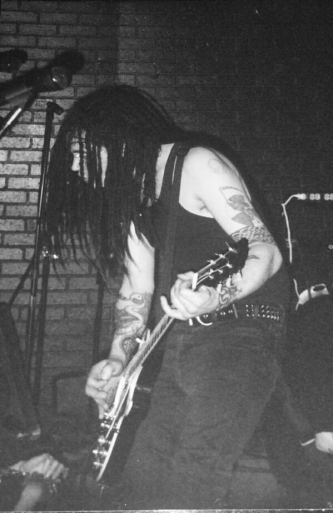 Record stores in the area provided access to a lot of these same bands, as well as others, on a consignment basis, so the distribution network in the Northwest was DIY in its purest form. It gave even smaller labels in the area a way to expose even more bands. One of those labels, CM Records, had been reissuing albums from a band that lived between Spokane and Seattle, in a small town called Ephrata. Moral Crux. I first heard The Side Effects of Thinking on Polemic Records prior to the CM reissues, but that album blew a lot of people away.
Sonically, their musicianship was on point, and the politically charged lyrics coming from James Farris spoke to a lot of people at the time. How stoked was I when I would later end up playing drums for Moral Crux right around my 20th birthday? Very stoked. They had made the jump to Lookout! /Panic Button Records at time, and I jumped on tour with them supporting the Pop Culture Assassins album. I would end up playing with them off and on for about 12 years.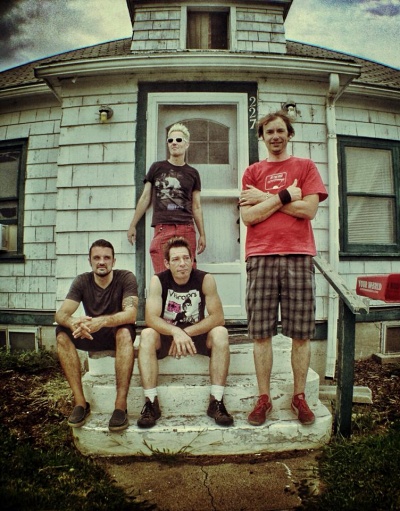 One thing my friends and I had learned from the regional music scene, was that you just had to go out and fucking do it. People were pretty accepting of contributions that people would make, whether it be playing in a band, starting a fanzine, running a distro, a website, starting a label, anything. Internet capabilities were definitely developing more and surely on the rise in a big way at the time as well, so networking was becoming worlds easier from before when I would be mailing cash to some P.O. Box in an ad from Maximum Rocknroll hoping to get a 7" back in the mail a couple of weeks later.
Booking tours became much easier as a result as well. No more scamming phone cards and hacking bell south pay phones for free long-distance calls!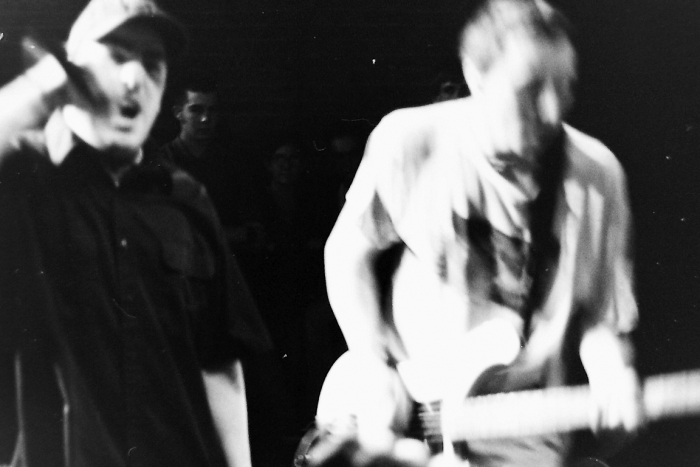 As I write this, I realize that by the time I was 21, I had started and ended a fanzine, played in 5 bands, started a label (which still exists to this day), and toured the nation a few times. Life is wild. I know that I barely scratched the surface here with what I wrote down, but if I were able to cover it all, it would literally become its own book. That said, technology is vast and it's all at your fingertips.
Don't just take my word for it, go dig around and find out more! Enjoy!
***
Donate a few bucks to help with No Echo's operating costs:
Tagged: 90s hardcore week, trial