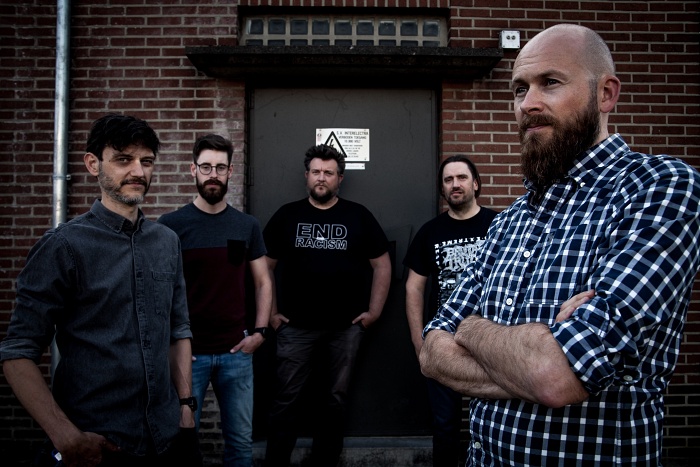 Hailing from Flanders, Belgium, Last is a metallic hardcore band that was formed in 2019 by guitarist Kristof and drummer Bert. "We both were in Rancor (a Dutch metalcore band from the '90s) when they briefly reunited in 2005," Kristof tells No Echo. "We loved that band and wanted to do something similar.
"We started out playing some of those songs, some Sepultura and Ringworm tunes and put together some of our own riffs. After a couple of months of occasionally jamming we started to take things more seriously, wrote some songs and asked Koen (guitars), who I've been in several bands with since the late '90s, to join. We soon had 6 -7 songs ready which triggered Bert to bring in Ruben (bass) and Kris (vocals), with whom he played in a band prior to Last."
Released last month, Eater of the Light serves as the perfect introduction to the Last sound:
"The songs on the Eater of the Light EP were recorded at a friend's studio where a lot of metal bands come to record, so we knew the sound would fit us. We wanted to keep it hard, intense and dirty. Our singer Kris and drummer Bert wrote most of the lyrics and they deal with how society has become a place where you struggle to keep sane, where you feel the need to speak out against all the wrong that is normalized.
"Our society has come to a state where destruction, hate and selfishness are applauded. It takes away the light, it takes away hope. And that inner and outer struggle, to fight it or at least deal with it… that's what most of the lyrics are about."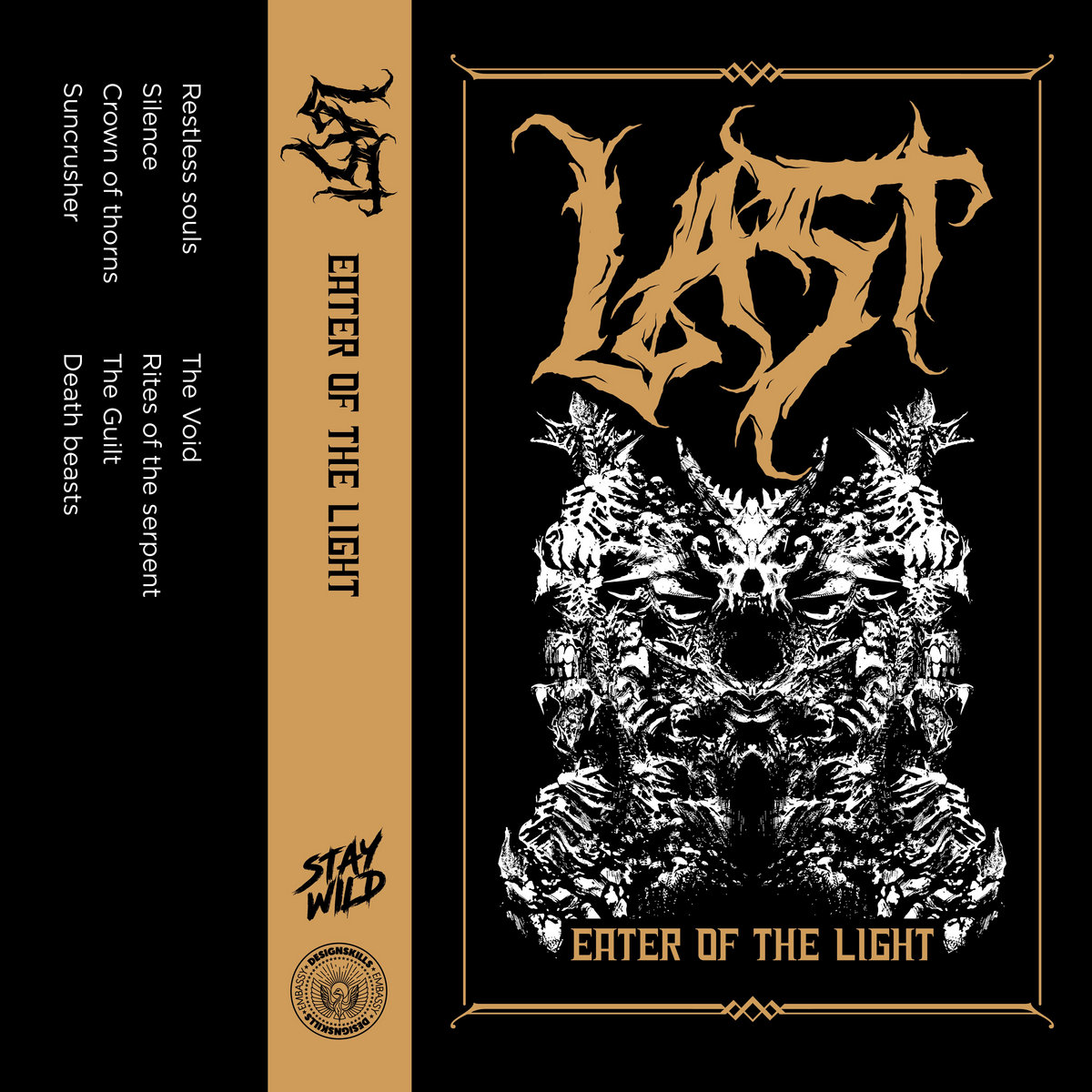 No Echo asks guitarist Koen what are some other bands from Last's region that we should all be looking for right now? "Of course you have Chain Reaction, who have been doing their groovy style for a while now. There is Mindwar, a bunch of young and energetic kids who are stoked on hardcore. Escape is a really filthy hardcore band from around here, you have X Devour X who bring moshy metalcore, Dragnet, Invictus also.
"Some more shoegazy bands like Slow Crush, Blossom, and Feverchild just released music or are about to do so. There's Loud Love with a more melodic punk vibe and Deconsecrate with the heavy H8000 style mosh.
"On the metal side of things you got Carnation who are a really good HM-2 death metal band. Also our friends in Off the Cross with a bit more of a mainstream metal sound are doing really well. I would say the Belgian scene has been better but there are some good bands around these days, so no reason to complain."
Last on social media: Instagram | Bandcamp
***
Help Support What No Echo Does via Patreon:
***
Tagged: last