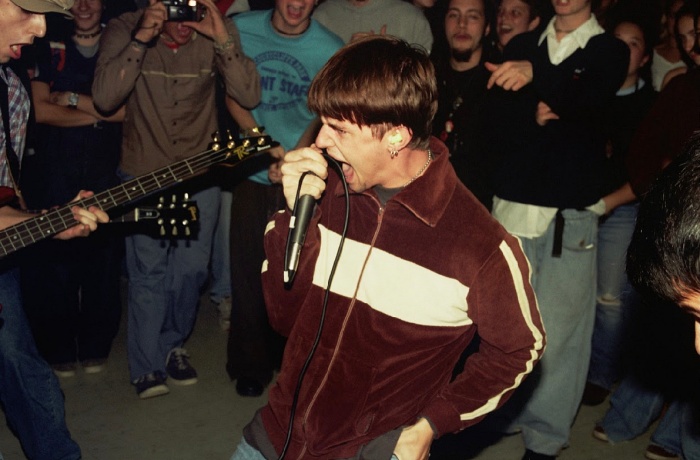 A number of great bands have emerged from the Buffalo hardcore scene over the years. In the '90s one band that really stood out was Hourglass. While most bands embraced a harder edge sound or were straight up old school they derived their influences elsewhere.
Hourglass sounded more like Groundwork than '80s NYHC or older Buffalo bands. Their sound was chaotic and noisy but still had some hooks to bring you in. Every live show was intense.
At the time they probably did not get the praise they deserved but you can definitely see the influence they have had on bands like Every Time I Die. They have recently decided to get back together.
Hourglass members Gerland Thomas (guitar) and Michael Zebrowski (vocals) were nice enough to answer some questions about their past and the current reincarnation of the band.
What has brought about the return of Hourglass?
Gerald Thomas (guitar): Mike and I were talking about doing a reunion in 2016 to coincide with the band's 20th Anniversary, but the Buried Alive reunion was taking shape at the same time. We couldn't get everyone on board.
So fast forward to the tail end of last year when I got a random message from Sean/Immigrant Sun about putting together something for the 25th Anniversary of the label and Hourglass 7 inch. We haven't been able to locate any of the masters so Sean suggested re-recording some stuff. The rest has really snowballed from there.
We're planning on some sort of release for later this year and it will hopefully include new music.

Michael Zebrowski (vocals): I've been wanting to engage the creative process of making music and writing lyrics for years. Gerald and I have always been talking and trying, but time and motivation wasn't always there.
Reviving Hourglass was always key to getting going on this process and I am excited to have the opportunity to collaborate on revisiting past material and making new music as well. Reshaping and creating new was essential to my involvement.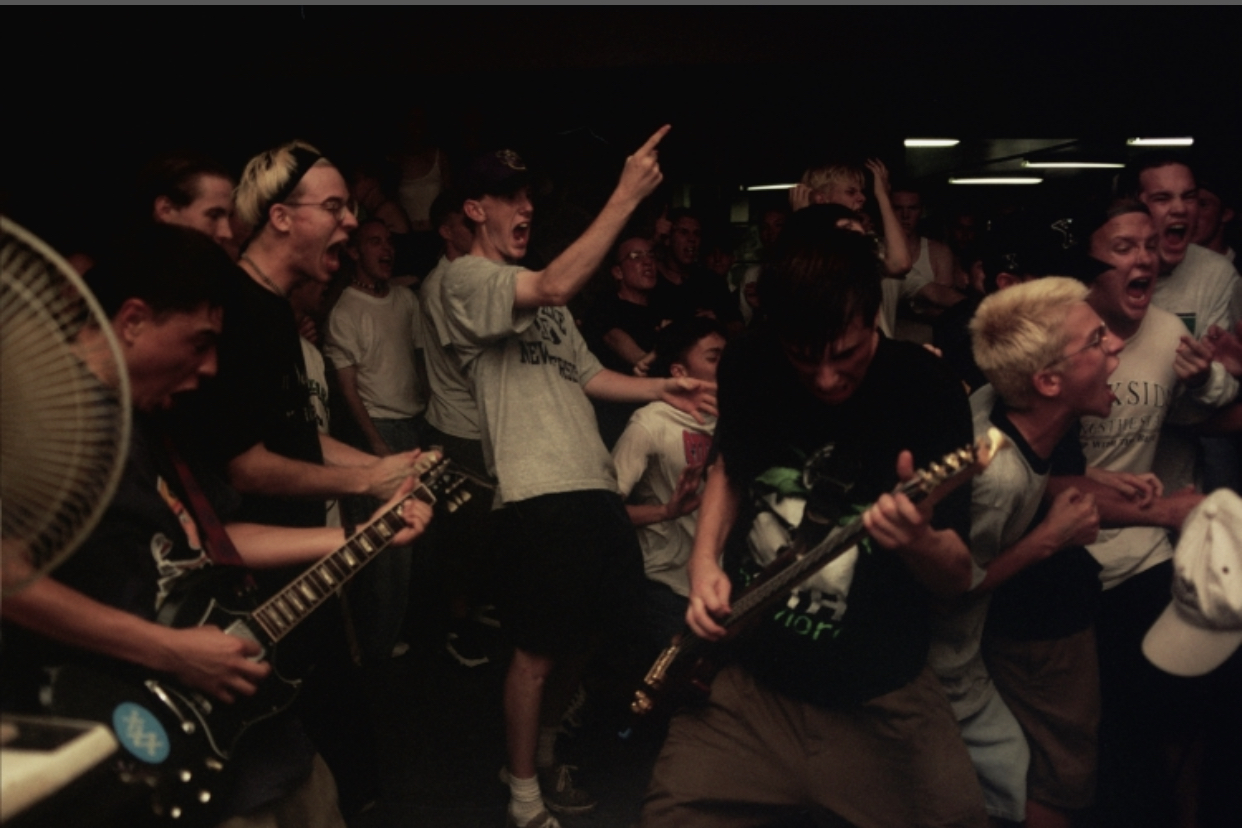 Is the original lineup all involved?
Gerald Thomas (guitar): Not everyone from the original lineup is currently involved. Being that we're all in our 40s now everyone has a lot going on in their lives.
Currently, the lineup is myself on guitars, Michael Zebrowski on vocals, Billy Wachowiak on drums, Aaron Ratajczak (ex-Every Time I Die, Pissing Match) on bass, and Marcus Nati on second guitar.
Marcus was in Next to Nothing, which was the earlier band that morphed into Hourglass. Hoping the other guys can contribute in some way.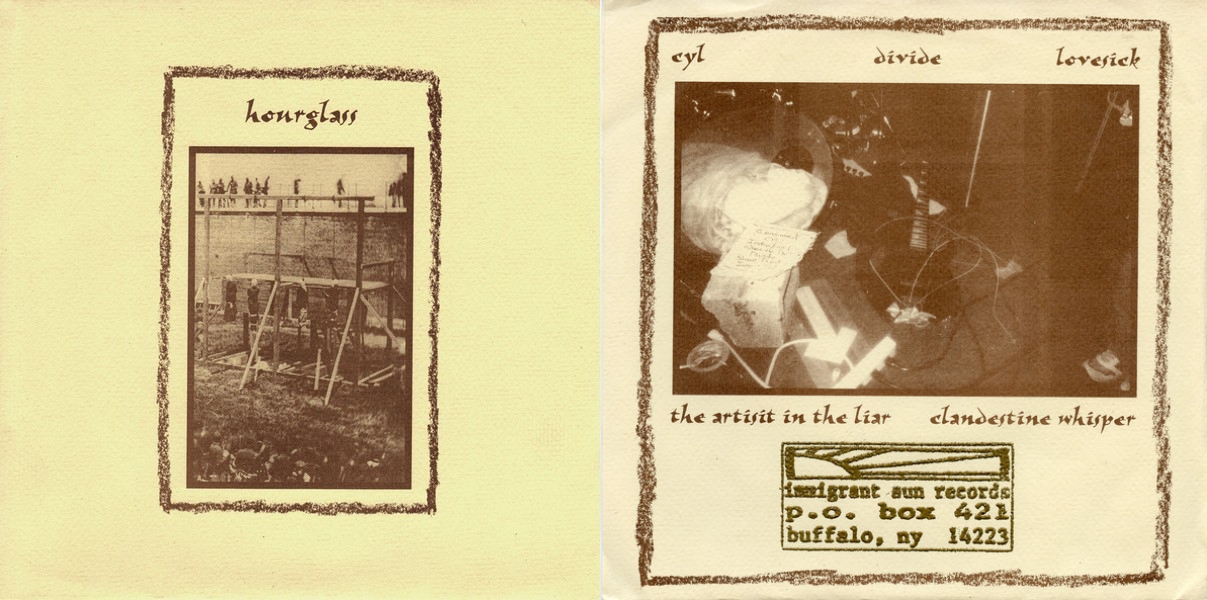 You were always an intense band live. What show do you think was your craziest from a performance point of view?
Gerald Thomas (guitar): I would say our final show in '98 was one of the craziest and hottest shows we ever played. It was in Jesse from Despair's basement. It was packed solid and kids just went nuts through our entire set. It was the perfect send off for the band.
Michael Zebrowski (vocals): We were always most at home when we weren't on a riser or stage. I felt our best shows were always when we were on the level with everyone else. We even set up in front of a stage at a couple shows, partially because it was a small crowd, but that was always best.
The intensity was with all instead of for all. The exception was the steps of UB south campus, that was an excellent and surreal day.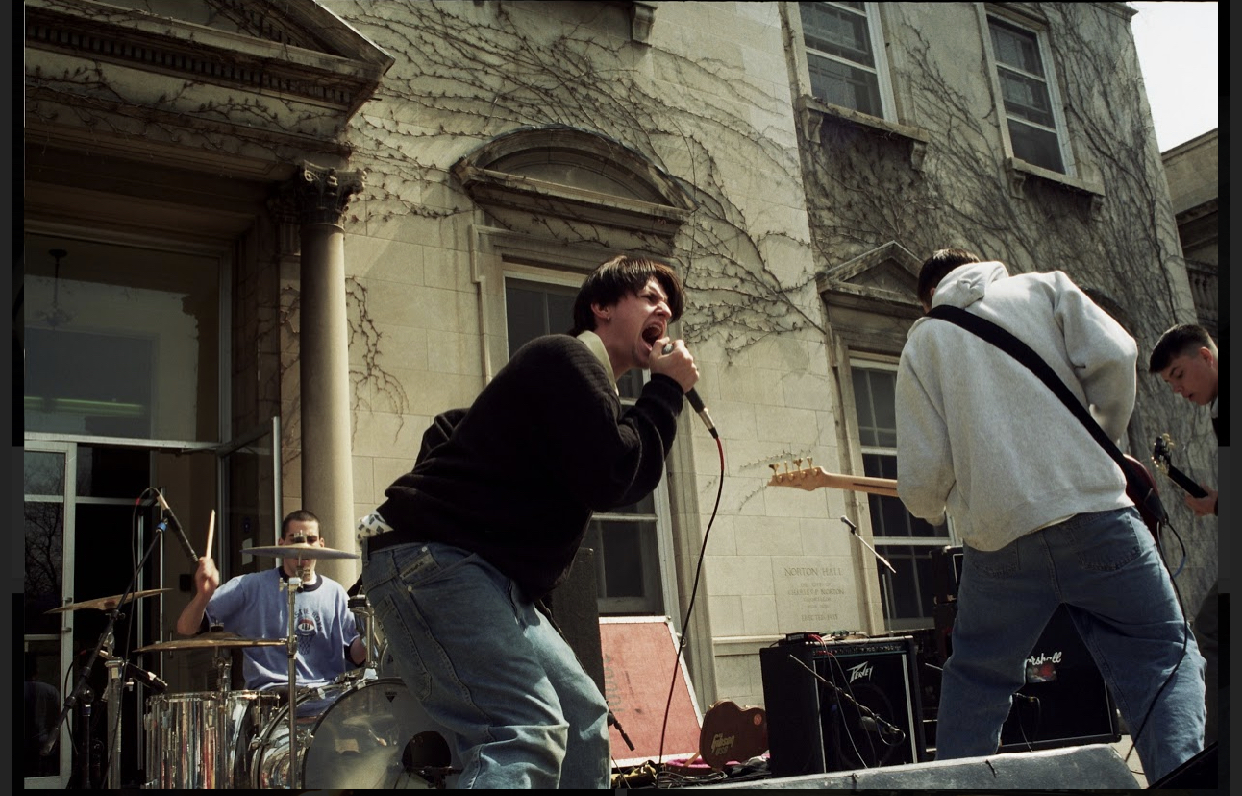 Hourglass did not seem to last very long but I think you had a significant impact on the Buffalo scene. No one was doing what you were doing here at that time. Why did you break up when you did?
Gerald Thomas (guitar): I appreciate you saying that. I feel like we were always on the fringe of being accepted by the Buffalo scene because we always were a little different. I'm glad that we were able to inspire bands locally and bring a different flavor to the scene. The band's demise was due to me moving out of state.
Your last release was a split with New Day Rising. How did that come about?
Gerald Thomas (guitar): Oakville, ONT was always like a second home to us. From the first time we played with New Day Rising, things just clicked. We played a ton of shows together, toured together, Mile did vocals on their record. It just made sense and there was no other band at the time that would have done it with.

Do you have any specific goals you wish to accomplish with Hourglass this time around?
Gerald Thomas (guitar): We'd just like to continue to be creative and hopefully put out a new release this year. We've been talking about doing a discography LP with Immigrant Sun. Still weighing the feasibility of it currently. We have been writing too, so putting something new and meaningful out would be incredible.
Michael Zebrowski (vocals): Conceptually, I am interested in revisiting the themes and content of the lyrics. It was interesting for me to see Hourglass related to an 'hourglass' years later as a relevant time keeper but an antiquated one.
I believe what we were shouting about then still needs to be shouted about today, just in different ways and from evolved perspectives.
Our songs were about the absurdity of an individual's path within a network of societal rocky roads. For example, the song "Shamefaced" was addressing the need for men to own their tacit and outward implication in creating an often unequal and at times horrific environment for women.
Now that we live through a #MeToo movement, it seems right to expand on this. My goal is to dig into the writing and sharing process. It is about learning and evolving in real time for all that is good and bad, and fun. June is the month for me. It's about our perspective in time and place.
A first new song concept is "Atomic Clock," countering and expanding on what was and is Hourglass. Exciting stuff to explore [again].

Is there anything you'd like to add?
Gerald Thomas (guitar): Thanks for thinking about us. The reboot has only been in motion for a little over a month, but I've been floored by the reaction and messages we've been getting. It's making us want to put as much as we can into this. We certainly aren't getting any younger!
Michael Zebrowski (vocals): It's great to connect with a community of co-conspirators past and fresh. I can understand the perspective of not wanting to relive something from the past, but we are all here now, still motivated and ready to bring some energy. So just go...
***
Follow Hourglass on Instagram
Follow Immigran Sun on Instagram
***
No Echo has launched a Patreon with 3 tiers offering all kinds of hardcore-related goodies to help support the site:
***
Tagged: hourglass