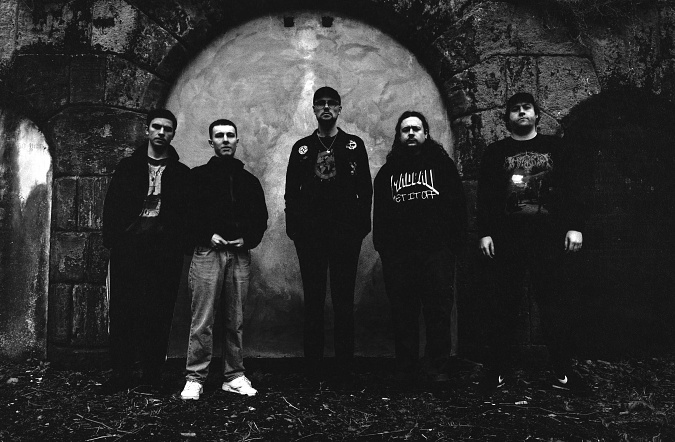 We last covered Cruelty around the time their 2017 demo dropped. Since then, the UK-based metallic hardcore band has released two EPs, and put in a heavy gigging schedule with such like-minded outfits as Employed to Serve, Big Cheese, and Higher Power.
With a sound that combines the viciousness of modern Converge and with the precision of classic Botch, Cruelty are getting ready to drop their debut album, There Is No God Where I Am.
To get you prepared for the record, Cruelty is partnering with No Echo to bring you the premiere of "Mine," a bat shit-crazy track from the forthcoming collection. The climatic conclusion of the song offers up a mosh part that will have you clenching your teeth from its opening guitar chug:
"The song is about an attempt to recall to better days in a relationship," said the group in an email to No Echo. "The protagonist has lost sight of all that once made the relationship work and has become a slave to desire."
Recorded by Ian Boult (Vile Sect, Moloch) and mixed by Taylor Young (Nails, God's Hate), There Is No God Where I Am will be out April 30th via Church Road Records. Pre-orders are live here.
Cruelty on social media: Facebook | Instagram | Twitter
***
No Echo has launched a Patreon with 3 tiers offering all kinds of hardcore-related goodies to help support the site:
***
Tagged: cruelty