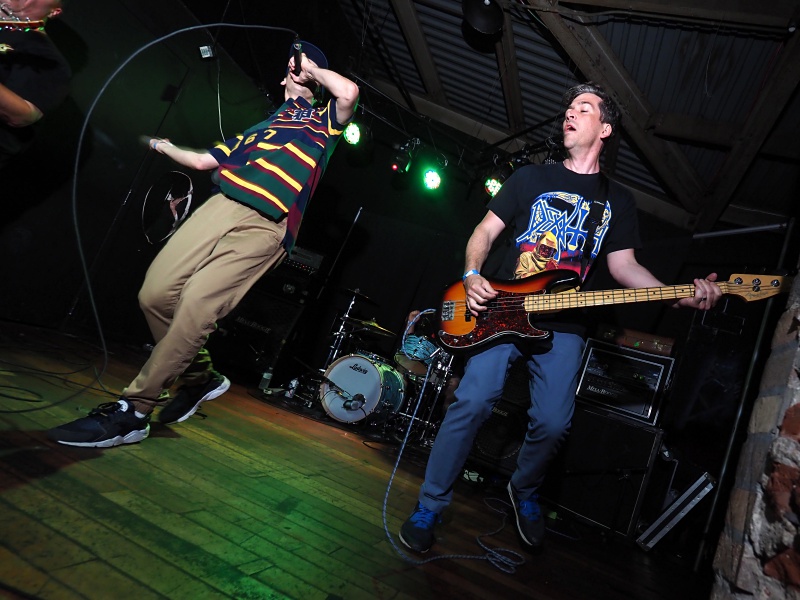 I'm sure many of you can relate to the idea of championing a band you love and believe in, only to see them fade away into obscurity because not enough other people feel the same way do. In the case of Mindforce, this hasn't been a problem. Since their first demo arrived online back in 2016, the Poughkeepsie, NY hardcore outfit have been riding a wave of popularity that has only gained momentum and size with each passing release.
Both 2017's The Future of... EP and this year's split 7" with Dead Heat further proved that Mindforce wasn't going to be a flash in the pan kind of situation. The material was too strong for that kind of shit.
Just released a few weeks ago, Excalibur had a lot to live up to. In this day and age of EPs and single-song drops—a symptom of the death of the attention span—the question was would Mindforce be able to carry the ceaseless energy of their previous output over the course of a full-length. Who the hell were we to doubt them?
Recorded by Will Hirst (Restraining Order, Maniac) at Gate 4 Studios in West Springfield, MA, Excalibur doesn't stray from Mindforce's metallic hardcore roots, but the mix doesn't suffer from the sterileness found on many of the records in that stylistic wheelhouse. The guitars aren't over-compressed and the vocals sit perfectly in the mix, with an overall punchiness that suits the catchy aspect of the material its serving.
Vocalist Jason Peta shouts with best of them and packs enough attitude to match up with the wild intensity of the arrangements, but there's a melodic quality to his delivery that is truly all his own.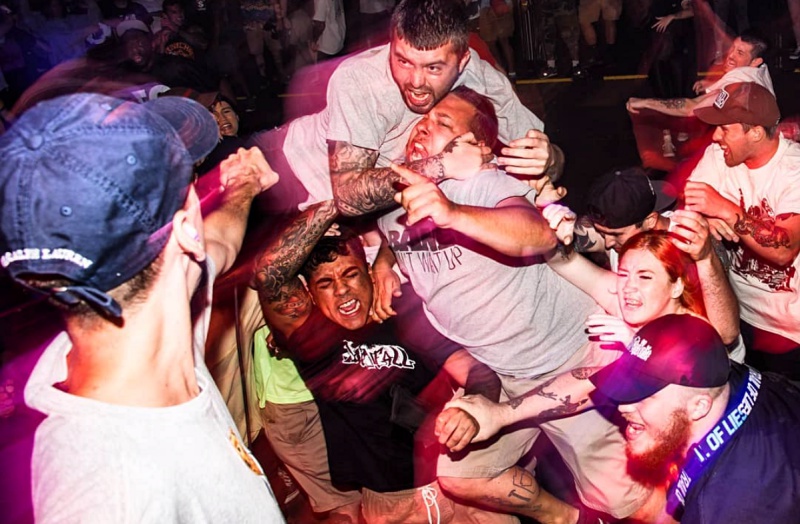 On the guitar front, Mike Shaw's riffing and solo takes are a thing of beauty. On tracks like "Senseless Act" and "Fangs of Time," the guitarist pulls inspiration from some of the finest moments found in the vaults of the golden era of thrash and crossover hardcore.
Drummer Donny Ruckdeschel and bassist Nick Haines shouldn't be overlooked in my assessment of Excalibur. While they provide a rock-solid foundation for both Jason and Mike to work their magic over, the rhythm section's fluidity on such songs like "Smother My Foes" and "Fades Away" give the songs a particular bounce that dance floor destroyers will surely eat up.
I've felt good about Mindforce from the onset, but Excalibur has exceeded my lofty expecations. Wherever Mindforce's muse takes them, I'll be along for the journey.
***
Excalibur is available now via Triple-B Records.
Tagged: mindforce