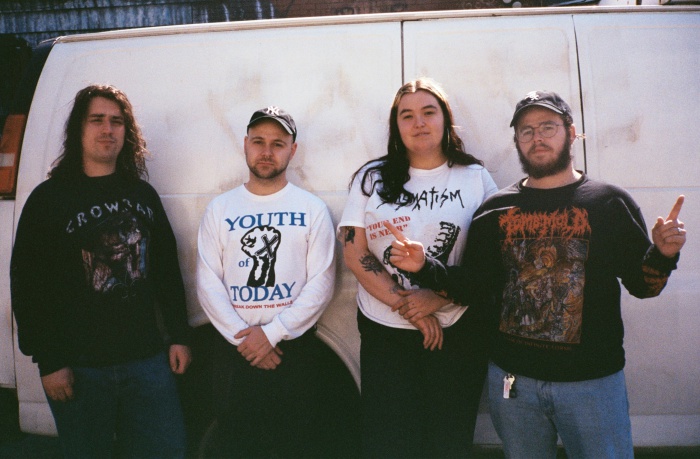 Montreal, QC-based combo Gazm has been working on their bitter brew of hardcore since forming back in 2014. Both their sonic and songwriting approach brings to mind the riffiness of early Integrity and the psycho-spirited thrash of The Accüsed. No matter how you break down whatever Gazm is doing, it all gnarly.
With two 7"s, an EP, and 4-way split Muro, Negative, and Blank Spell already in their discography, Gazm will be delivering their debut album, Heavy Vibe Music, next month. How about we listen to a taste of the LP? Yep, check out "Put the Pedal Down" below for an early glimpse into the new album:
"The song is largely about the situations we've been in where the gig seems fine on paper but upon arrival, the vibe is totally off and we all know that something weird is going to happen and that we've got to play the gig and get moving before something goes down," says Gazm in a shared message about "Put the Pedal Down."
Gazm have toured Europe and Atlantic Canada, and this July they'll be heading out on a full North American tour. Ramping up for their album release, Gazm are playing a couple of live dates, which you see below.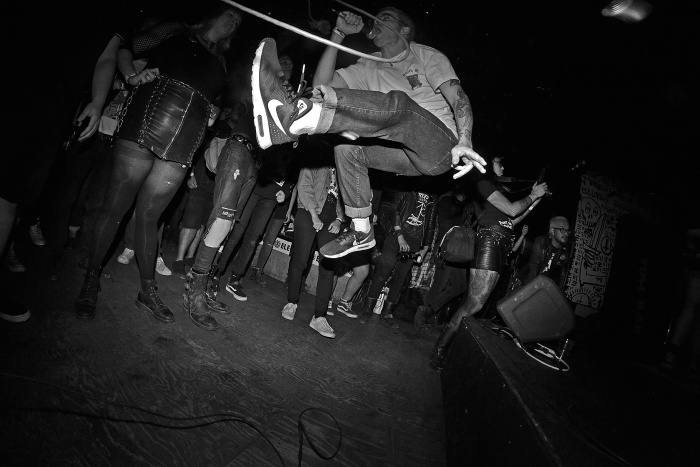 Heavy Vibe Music will hit stores on May 31 via 11PM Records. Give Gazm a follow on Bandcamp to check out more of their music.
Gazm live dates:
April 9 - Montreal, QC @ Brasserie Beaubien w/ Regional Justice Center, Vile Intent
April 10 - Toronto, ON @ The Baby G w/ Spunk, Regional Justice Center, Show Me the Body
***
If you're shopping for vinyl, CD, and cassette hardcore titles, head to No Echo's partner store, Reverb LP, to see what they have available. Every purchase you make helps No Echo with site costs.
Tagged: gazm