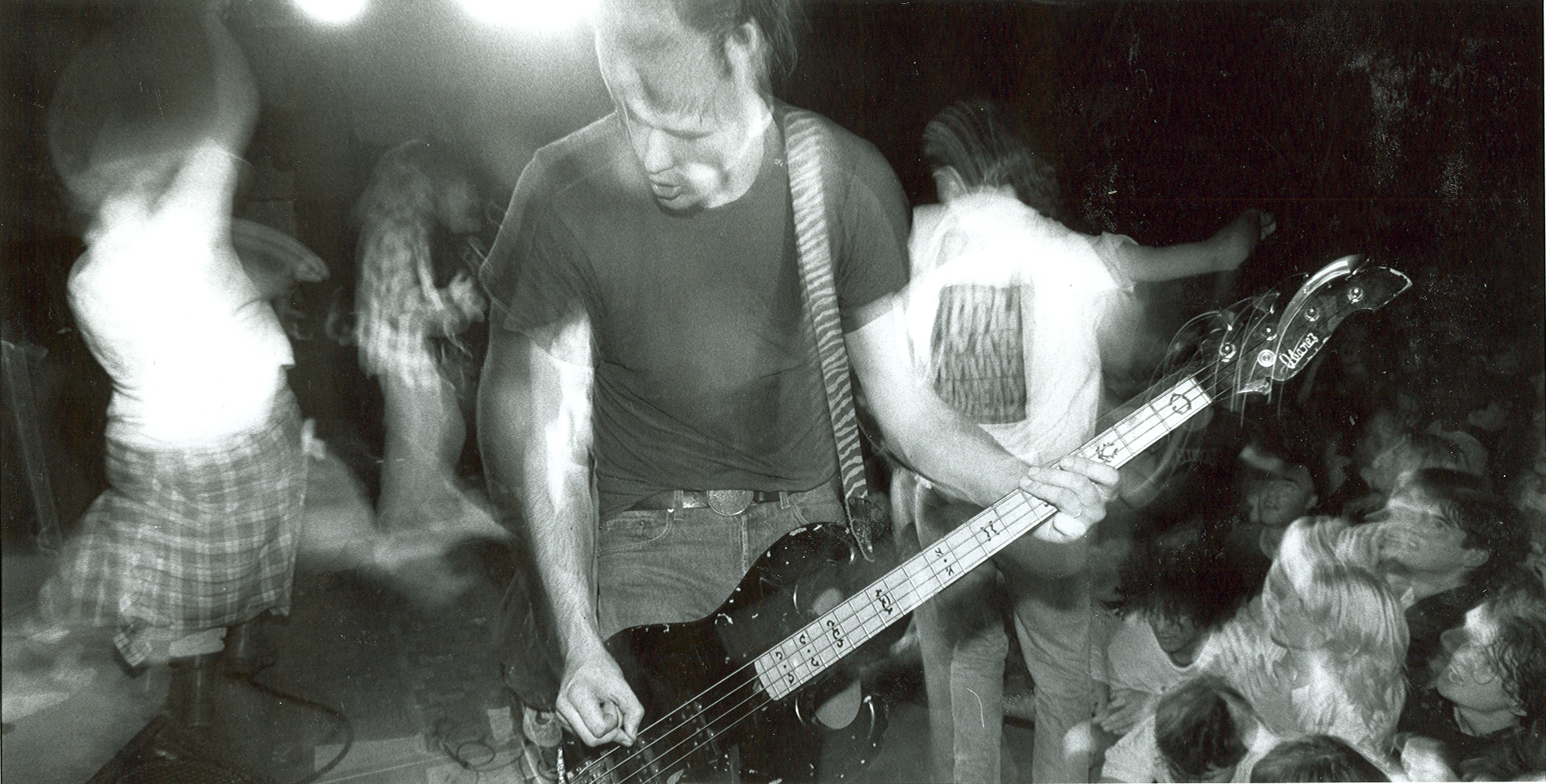 Like it or not, grunge had a profound impact on modern music. Many credit it with killing the hair metal fad of the 1980s, with some trading in their hairspray and leopard print tights for flannel and ripped up jeans. Inarguably, the epicenter for the grunge sound came from Seattle, WA, with bands like the U-Men, the Melvins, and Green River unknowingly setting the stage for a worldwide takeover.
Enter Nirvana. The band formed in 1988, with Kurt Cobain, Krist Novoselic, and Aaron Burckhard kicking off the band. Through a slew of drummer changes, the band eventually stopped the revolving door with Scream drummer Dave Grohl moving from Virginia to Seattle. The band then blew up due to the popularity of 1991's Nevermind and changed the face of music.
Their influences were vast, and their influence even more vast than that, inspiring bands in metal, punk, indie rock, and more. Have your revenge on Seattle and check out these 5 killer Nirvana covers.
Touché Amoré, "Lounge Act"
Long-running label Robotic Empire unleashed a trio of Nirvana tribute albums a few years ago, each one a front-to-back reimagining of each of the band's full-length records. The second in the trilogy, 2015's Whatever Nevermind, found a wide swath of bands contributing tracks like Torche, Cave In, Circa Survive, and California post-hardcore poster boys, Touché Amoré.
The latter offered up their unique version of "Lounge Act", a personal favorite of mine from Nevermind. The song concentrates more on a clean guitar riff in the beginning rather than Krist Novoselic's busy bassline, which is relegated into the background nicely, crafting the song into a pensive and more modern track. The vocals are a little more subdued in the beginning, with vocalist Jeremy Bolm ramping up to his signature crackling yell later on in the song.
Touché Amore's interpretation might be one of my favorite tracks from all three of the Robotic Empire Nirvana tributes.
Ed Gein, "Breed"
The early '00s were a chaotic time to say the least. Converge was a highly popular band, and in turn, extremely dissonant bands were on the rise. Syracuse 3-piece, Ed Gein, were a standout participant in that microgenre. The band's second album, Judas Goats and Dieseleaters, released by Black Market Activities in 2005, contained the closing rendition of the uptempo Nevermind selection.
The song is hard to mess up, being a bit of a straightforward punk song, and Ed Gein does a terrific job of maintaining the original's grit and ferocity while still giving it that chaotic hardcore flair. It's a minute detail, but I think the snare tone in the song's intro sounds huge. The gang vocals during the chorus is a great touch as well. As far as Ed Gein goes, the band released material sporadically over the course of 9 years, eventually announcing their official split in 2018.
Das Oath, "Tourette's"
Much like "Breed," the In Utero track "Tourette's" is hard to mess up for a punk band. It's short, contains zero frills, and hits you in the face before you even know it's in front of you. Like most Nirvana songs, it's been covered time and time again, and the United States/Netherlands hybrid project Das Oath does a killer rendition of it.
Containing hardcore mainstay Mark McCoy (Charles Bronson, Holy Molar, Youth Attack Records) on vocals, Das Oath's version of "Tourette's" was found on their split with Massachusetts screamo band, Ampere. The album found both bands covering a slew of acts including Jesus and Mary Chain, Killing Joke, and Negative FX on the Das Oath side, with Ampere tackling songs by Born Against, DRI, Antioch Arrow, Bad Brains, and Wire.
The track fits nicely with the overall sound of Das Oath, with a bit of jangle in the guitar tone that almost sounds dissonant mixed in the song.
Neurosis Inc./War Messiah, "Sappy"
While doing some research for this particular column, I was thrilled to find that Neurosis had covered the Nirvana b-side "Sappy". I figured that since Neurosis was such a unique and heavy band, hearing them take on such a poppy track from the kings of grunge would be a blast. Turns out, it's not that Neurosis. The band in question is the Bogota-based Colombian band Neurosis Inc., who also go by the name of War Messiah in the United States to avoid confusion (which apparently did not work).
I gave the track a chance regardless and have to admit, it's pretty cool. The instrumentation is mostly intact, save for a little downtuning and a twangy solo, but I was most impressed with the vocals. It sounds like Barney from '90s death metal era Napalm Death fronting a heavy Nirvana tribute band. It's sick. I may have to delve further into the War Messiah catalog, and this time it'll actually be the correct band.
Thou, "Something in the Way"
It took quite a bit of narrowing down to figure out which Nirvana cover was going to represent the unabashed kings of Nirvana covers, New Orleans sludge giants Thou. Even before releasing the 16-track tribute to the kings of grunge, 2020's Blessings of the Highest Order, Thou were no strangers to paying tribute to Nirvana, having appeared on all three of Robotic Empire's Nirvana tribute albums.
I decided to go with the next-to-last track from that album, the Nevermind closer, "Something in the Way." While the song already contained a high dose of emotional heaviness from Cobain's slurred delivery and the band's patented soft-loud-soft dynamic, Thou turns the song into a wall of sound once the chorus kicks in, with vocalist Bryan Funck screeching his way through the middle of the track, channeling more of a black metal approach which fits the song nicely.
Come to think of it, I'm not sure there is a stone that remains unturned in regards to Thou's recorded tributes to Nirvana.
***
Help Support What No Echo Does via Patreon:
***
Tagged: 5 killer cover songs, nirvana