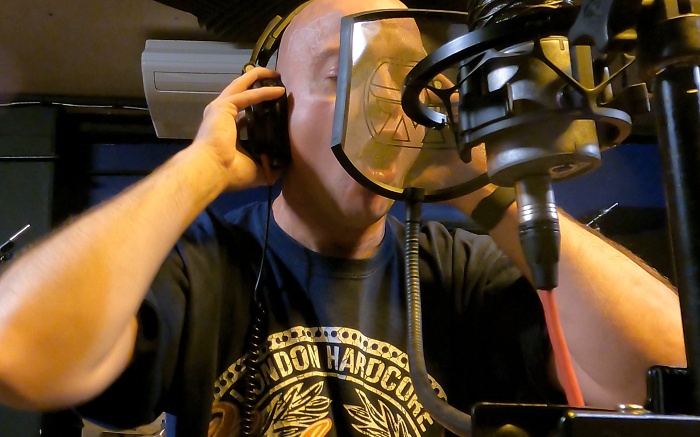 Anti Stasi is a new UK hardcore outfit based out of Leicester. "The current lineup started playing together during the summer of 2021," vocalist Dan tells No Echo via email. "Prior to this, Romanko (guitarist), Mike (bassist), and I were working on very rough ideas with Romanko handling guitar and drums to allow the very early concept ideas to come together.
"(Drummer) Mayun joined and added the final piece to allow us to move ahead and finalize the tracks we had started. We sent 6 weeks getting ready and hit the studio in July."
Keeping their quick pace up, Anti Stasi dropped the results of the aforementioned sessions in the form of Demo 2021 earlier this month:
"Lyrical themes are based around the obsession with reality 'celebrities' and influencer type culture, media manipulation, the growth and normalisation of far right nationalist ideology and how it leads to a culture of blame, and bigotry against people who are no different from one another apart from nationality, along with a self expression of being 35+ and still actively part of the hardcore scene," says Dan.
"Anti Stasi's sound is based around early New York City and Boston hardcore, mixing in UK82 and Oi! influences, while trying not to be a straight copy," Dan offers. The singer also mentions the likes of Sheer Terror, Slapshot, and Sick of It All as direct influences.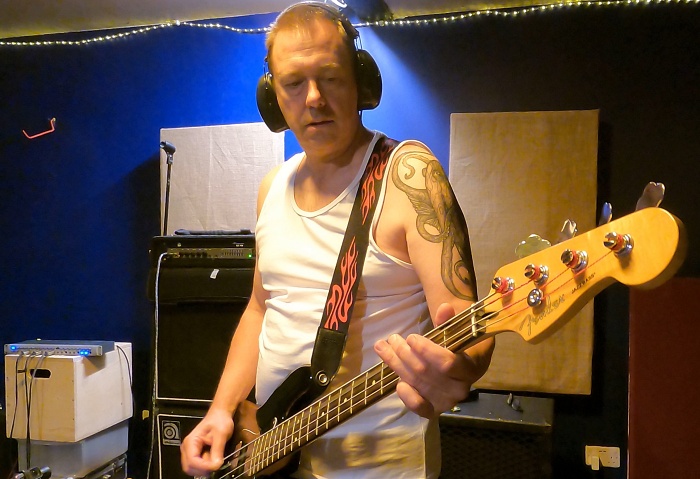 Now that you're familiar with Anti Stasi, Dan wants to shout out the following local bands he thinks No Echo readers need to check out: "Full Contact, Frantic State, Nothing Clean, Bile Caster, Kitty Shitter, and Eternal Discipline are all great bands currently from Leicester."
***
Help Support What No Echo Does via Patreon:
***
Tagged: anti stasi