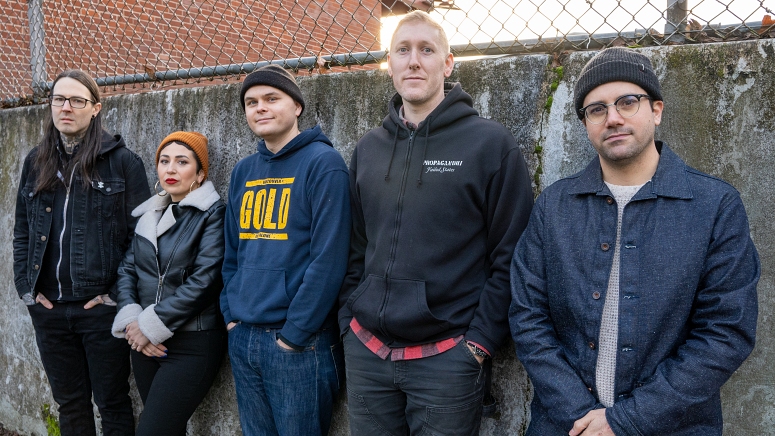 After taking a 2-year hiatus, Dying for It is back and in fighting shape.
Comprised of two tracks, Promo 2023 marks the Portland, Oregon-based hardcore outfit's first new music since 2018. The material was recorded over the course of two years by Jason McGhee (Dying Wish, Enact) with additional recording, mixing, and mastering by Nick Riggs (Stay Wild, Cel Damage). It's the follow-up to Dying for It's 2018 album, Born to Deny.
"We recorded my drums to these songs in the summer of 2021, right after everyone got vaccinated," Dying for It drummer Thomas Vandepol told me via email. "[Vocalist] Rikki and I were unsure what the future of the band was going to look like, as we were still new parents, and had just relocated to Portland in 2019 and the other half of the band was located in Southern California."
Take a listen to "Vulnerabilty" from the forthcoming Promo 2023 drop below in an early No Echo sneak peek:
In addition to the new material, Dying for It will be keeping busy on the road. The band will be heading out for a 15-day trek in Europe, including performances at the My People Festival in Berlin and Hold Your Ground Mini-Fest in Lyon, France. "This tour is years in the making," Thomas told me.
"We've kept in touch with people who reached out to us over Bandcamp and Instagram in the early days of the band when we were based in Redding, California and now we are finally getting to meet them in real life! We're grateful for all of the support and friendship we've obtained as a result of the band."
11 of the shows will also feature Tomar Control, a Peruvian hardcore unit recently featured on No Echo. FAIM and NØ MAN will also appear on multiple bills during the European run: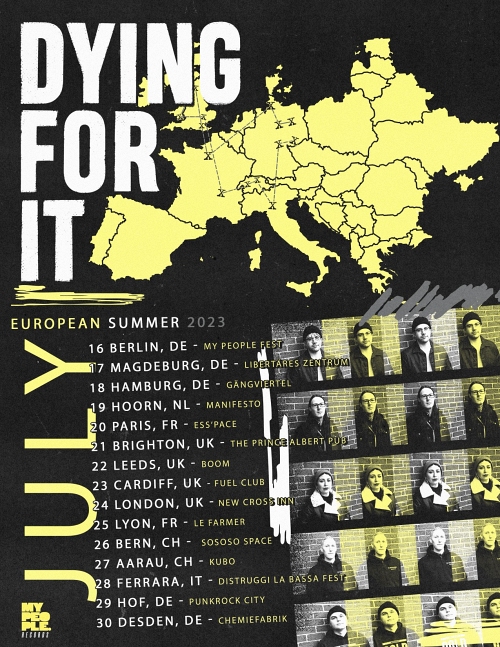 Thomas is psyched about the new Dying for It lineup, especially since they're all living in the same area now:
"After our local project didn't pan out last year, we decided to make Dying for It a Portland band and brought Sean from Enact, Bryan from Young Turks, and Danny from Ruiner/At the Heart of the World into the fold. Everything else got recorded in January 2023, so it was like a multi-year endeavor to get these two songs out."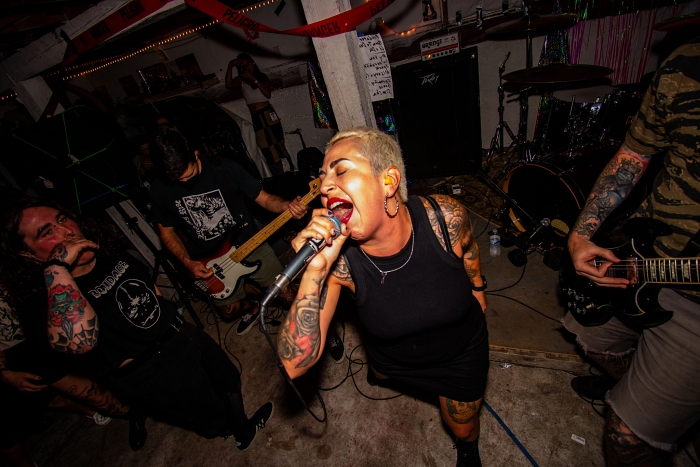 Promo 2023 will be available July 7th across all digital platforms with a limited edition cassette available through My People Records. The tracks will also appear on a compilation CD to be released by the band containing all of their previously released output.
The CD and tape will be available for purchase on the Dying for It's upcoming European tour.
***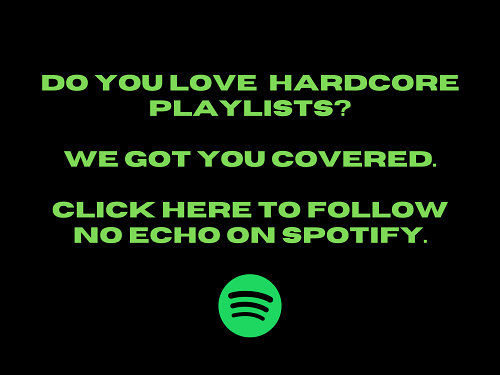 Tagged: dying for it