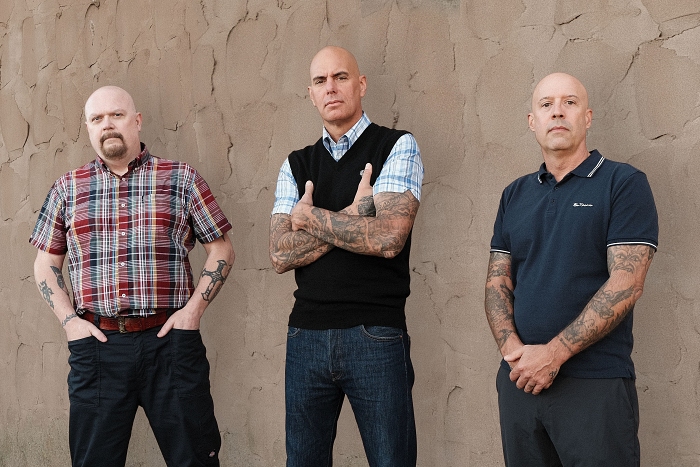 If you aren't already familiar with The Take, allow me a moment to introduce you.
The New York City-based band is comprised of guitarist/vocalist Scott Roberts (Biohazard, Spudmonsters, Bloodclot!), drummer Will Shepler (Agnostic Front, Madball, Among Thieves), and Eric Klinger (Spudmonsters, Bloodclot!, Built Upon Frustration). Yeah, these gentlemen can boast some pretty sick discographies.
The Take finds the power trio mining influence from Oi!, classic hardcore, and hard rock 'n' roll in their anthemic songwriting. Their 2019 self-titled debut album found acclaim across the globe, especially throughout Europe where the band has built up a big following.
Next month, The Take will be releasing a new EP called Live for Tonight and we have an early jump on it via "Comfort Crisis," a track from the record. The clip was directed by Frank Pellegrino:
Live for Tonight will be out on August 12th on vinyl, CD, and digital through Patient Zero Records (US pre-order) and Demons Run Amok (Europe pre-order).
The Take on social media: Facebook | Instagram
***
Tagged: the take