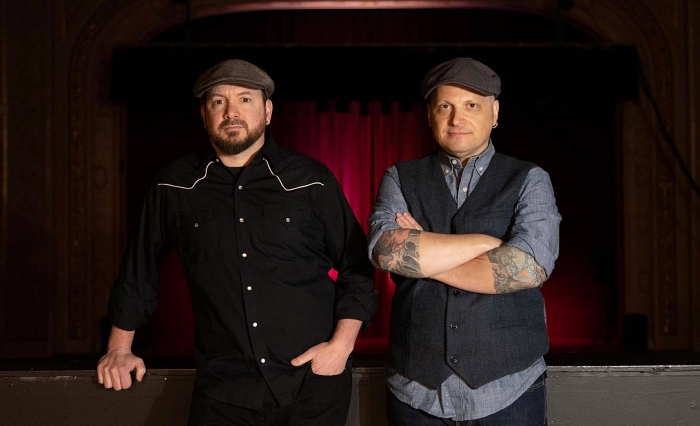 Cyclone Static is a melodic-minded punk outfit from beautiful Jersey City, New Jersey. Comprised of vocalist/guitarist James Salerno, drummer Jonathan LeVine, and current bassist John Mathias, they mine influence from such seminal punk bands as Agent Orange, The Vibrators, and Dead Boys.
This Friday (July 21), Cyclone Static will be releasing an infectious little EP called Cave Pop: Dance Songs for Primitive People. Recorded and engineered by Corey Zack, there's also a strong power pop energy coursing through the material.
Check out Cave Pop: Dance Songs for Primitive People a couple of days below its official release:
Cyclone Static drummer Jonathan LeVine shared the following about the EP:
"With this four-song EP, we bring more power and heaviness to our songs than our last LP. We have also stumbled into new territories that seemingly scratch the surface of new cross-genres. Caution—you may be compelled to shake your ass to these rockers."
If you're in the area, Cyclone Static will be playing an EP release party at Corgi Spirits on August 10th.
Cave Pop: Dance Songs For Primitive People will be released digitally on July 21st through Mint 400 Records with a limited physical version to follow (pre-order).
Tagged: cyclone static