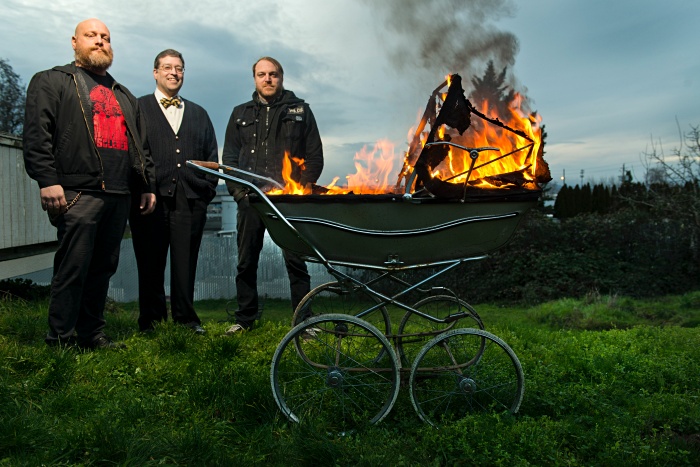 Based out of Portland, Gaytheist is a trio that bring Thin Lizzy-like riffing, AmRep-styled noise rock mayhem, and a punk attitude to everything they do. The punk influence insures that the band always keeps things lean and mean, so don't expect any meandering bullshit when you check out anything from their discography.
This spring, Gaytheist will be releasing their 5th album, an absolute motherfucker of a record called How Long Have I Been On Fire? Recorded by engineer Stephan Hawkes, the 13-track record should raise the outfit's profile among underground music fans, and No Echo is psyched to bring you the premiere of "hashbrownsblessed," one of the album's most relentless cuts:
How Long Have I Been On Fire? will be available on vinyl and digital on April 10 via Hex Records and can be pre-ordered here.
Gaytheist on social media: Facebook | Instagram
Upcoming Gaytheist tour dates (TBD):
06/13 New Westminster, BC @ The Front
07/16 Spokane, WA @ Lucky You Lounge
07/17 Calgary, AB @ The Palomino
07/18 Edmonton, AB @ Sewing Machine Factory
***
Donate a few bucks to help with No Echo's operating costs:
Tagged: gaytheist