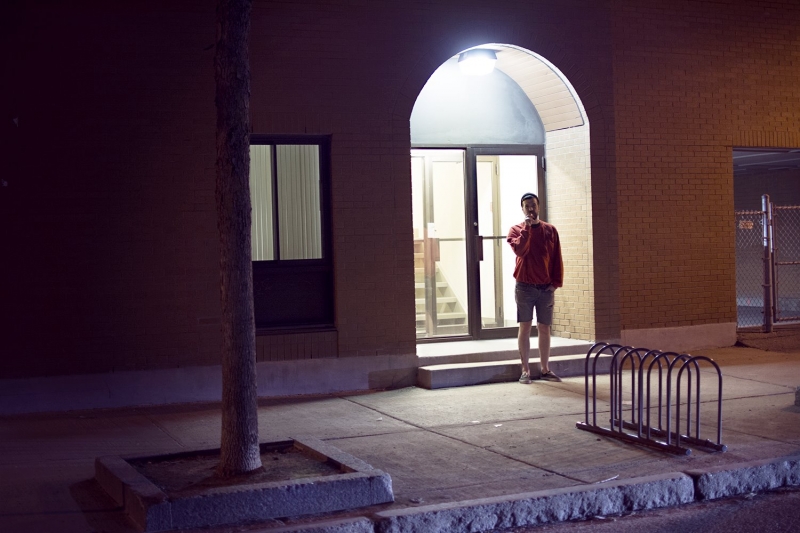 Alexandre Goulet is a graphic designer based out of Quebec City who has worked with such musical artists as Despised Icon, Fallujah, and Dopethrone. Also the frontman of blackened hardcore outfit APES, Alexandre's art came to my attention recently via his mind-blowing cover for All Out War's newly released Give Us Extinction album.
Instantly a fan of what he's doing, I decided it would be a good idea to rock an Art Spotlight on the Canadian designer.
First off, what came first for you, the love of music, or the love of drawing?
First, thanks to you for this interview! To answer your question, I would say the love of drawing because I was drawing small monsters and sketching characters in my children's books long before I became aware of what music is. I remember taking paper and copying children's book characters and putting them in other environment. Looking back, I realize that my working methods have not really changed [laughs].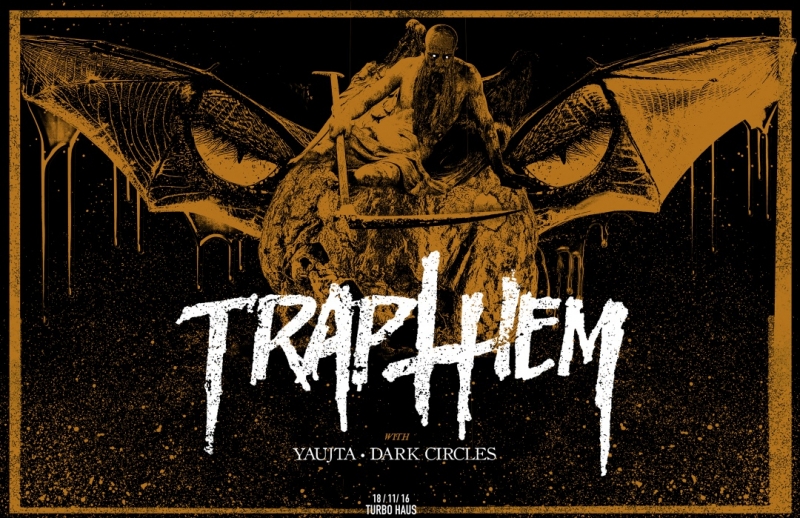 How did you first get into hardcore/punk/metal music?
I come from a small town in eastern Quebec named Rimouski. In the '90s we had a very vibrant deathmetal scene. All the big death metal bands of the era passed through our city. Every month, there was a good band passing and it was always a big happenning, and all the shows were packed. It was the good years!
So, I always bathed in extreme metal from a very young age. I think the first ''real'' show I saw was Vader and Dying Fetus in 1999 (?). These years leave a really big impression on me.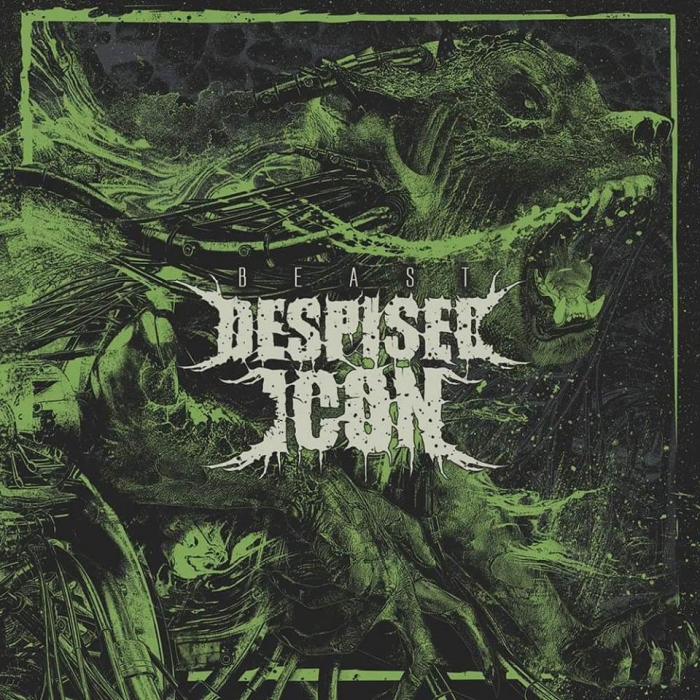 Who are some of the artists that inspired you early on?
When I started studying graphic design, I had the firm intention of working with the alternative scene to produce visuals. From there, I discovered people like Paul Romano who (among other things) work on the covers of Mastodon and Animosity. His style, both surreal and narrative, marked me a lot. My first designs were openly inspired by his work. Having grown up listening to Suffocation, I cannot deny the influence of Dan Seagrave on all my past and present work. This guy manages to amaze me every time he releases a new project. His attention to details and the environments he manages to create are simply in a category apart. The latest projects with Xibalba are amazing! Later I discovered more classical painters like Francis Bacon as well as several designers/illustrators from the '70s/'80s who had worked in the cinema industry like Drew Struzan. At that time my work became much more narrative and the emphasis on typography became more important.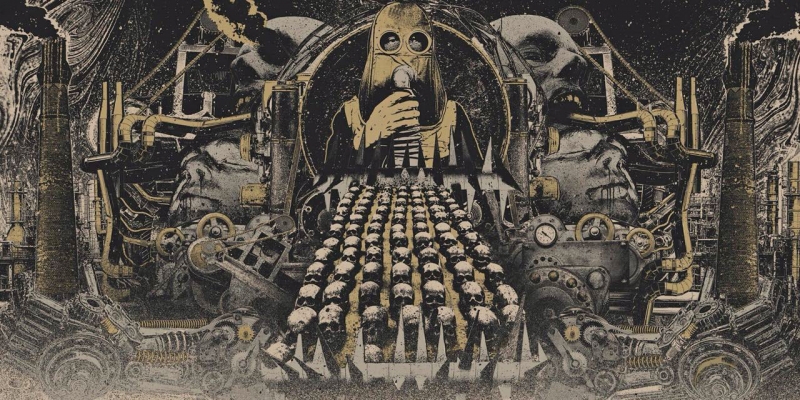 In terms of the music world, who are some bands, past or present, you think have a strong visual point of view that helped influence your work?
In the last few years I have to say that the work surrounding Behemoth's album releases is amazing. Not just the illustrations and visuals that are completely crazy, but the use of specific paper, embossing and other techniques bring the visuals to a whole new level.
It is also impossible to miss out all that surrounds Converge. The work of Jacob Bannon is legendary and for good reason!
Special mention to Sleep, Napalm Death and Infest, too.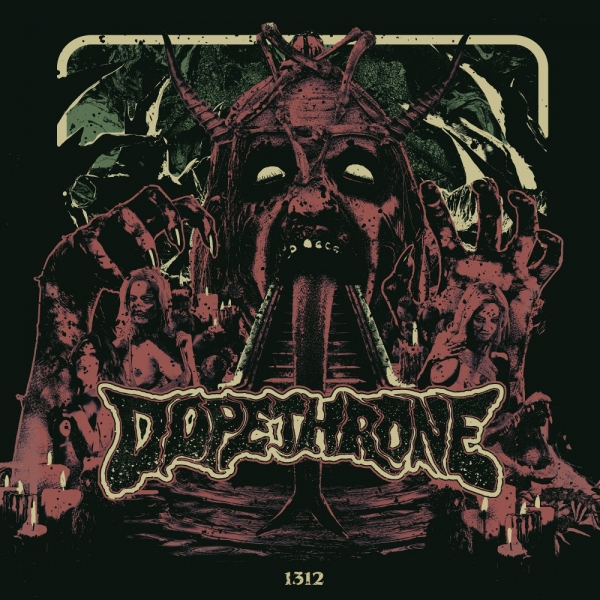 How would you describe your style?
Raw.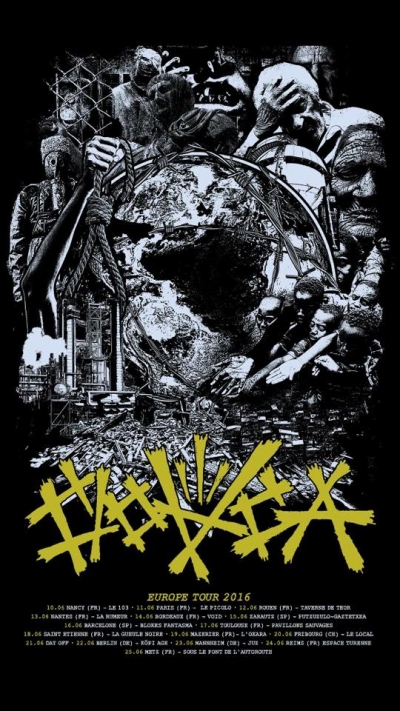 What is your toolbox like these days?
I mainly use the computer for everything now. A good graphic tablet and lots of coffee. To tell the truth coffee is the single most important tool that I use in my everyday life.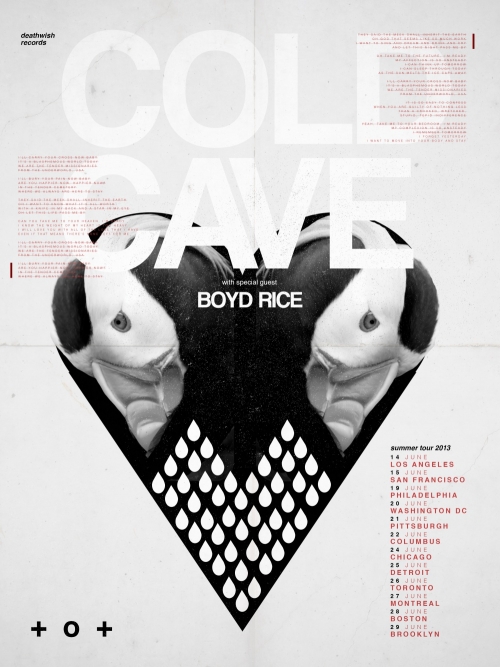 How have you gone about getting the word out about your work? Is going after commission work something that you dread, or do you find it to be a relatively painless process for you?
I definitely like to work with the constraints of the customers than having carte blanche. I like to have a certain framework when developing a project. Usually, the group and I talk about different possibilities and then I start. I like to think that projects with the most constraint are the most stimulating and rewarding.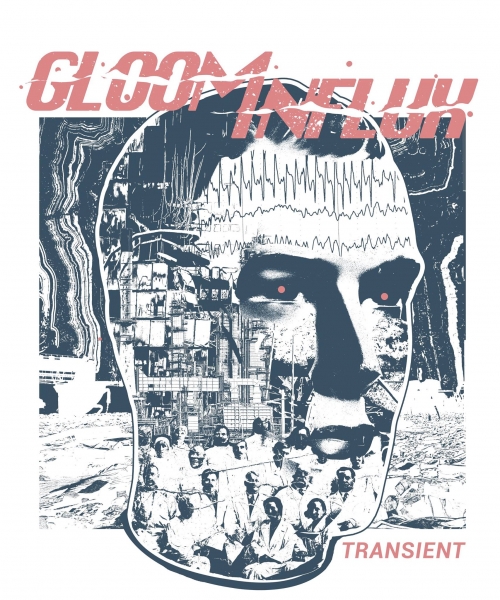 Who are some of the bands/labels you've worked with to date?
I work with bands such as All Out War, Despised Icon, Ion Dissonance, Dopethrone, Get the Shot, Fallujah, and many others. As for the labels I work with Nuclear Blast, Century Media, Organized Crime Records as well as several others. I like to work on a long-term basis with a client—this allows me to develop their visual identity and have a good relationship with them.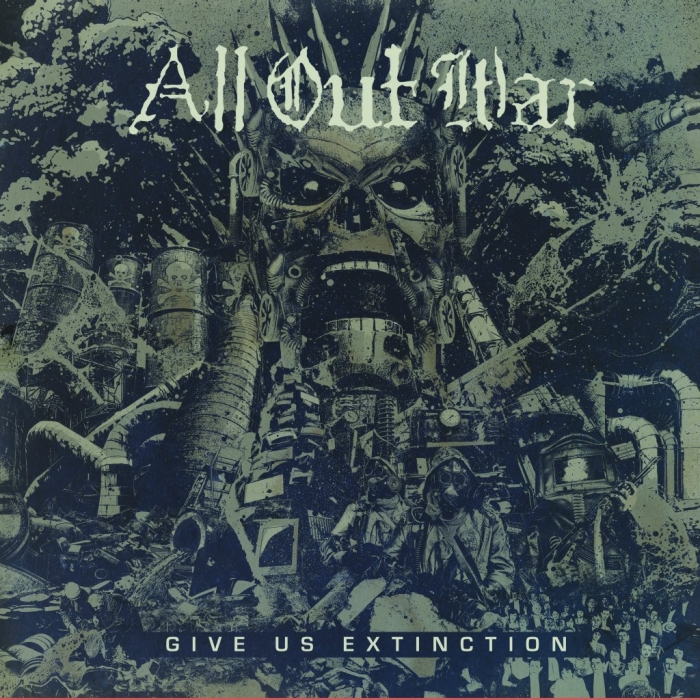 I would love to hear what some of your dream projects would be.
I would really like to make the jump in the movie poster production. I believe that this is the logical continuation of my professional journey. The influence that this environment has had on my work is undeniable and to be able to do it in my turn would be a great honor.
As for the bands, I would say Slayer. Dream project, right?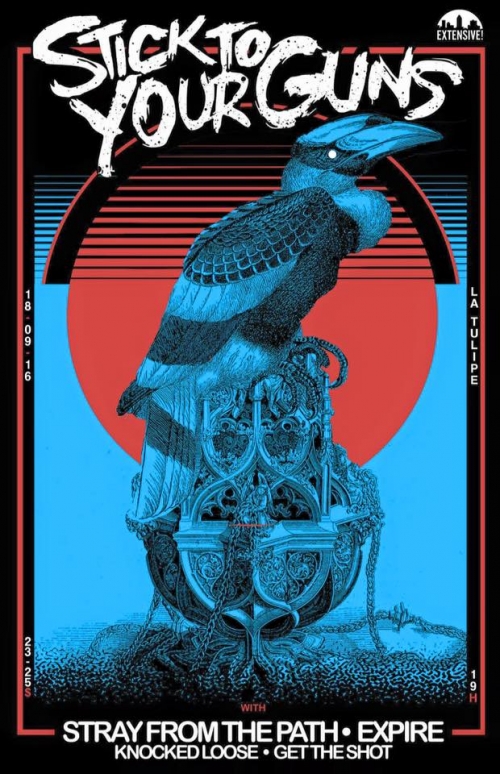 Who are some other current artists that you think people should check out?
Metastazis from Paris are true innovators. You need too see their work by yourself to understand the whole thing. Stellar work and work ethic.
My pal, Pol Branca, from Branca Studio is really at the top right now. His style is a bit related to mine but it is much more focused on the atmosphere of the '70s/'80s and keeping thing really clean. I really love what he does.
You should also watch my friend Chris Smith. He has a very illustrative and very interesting style. His work with Hollow Earth is amazing.
Honorable mention to Joshua M. Wilkinson who besides being an excellent graphic designer is deeply involved in the scene with his label, The Company, as well as Dom Pabon for his style straight out of '90s hardcore/metalcore scene.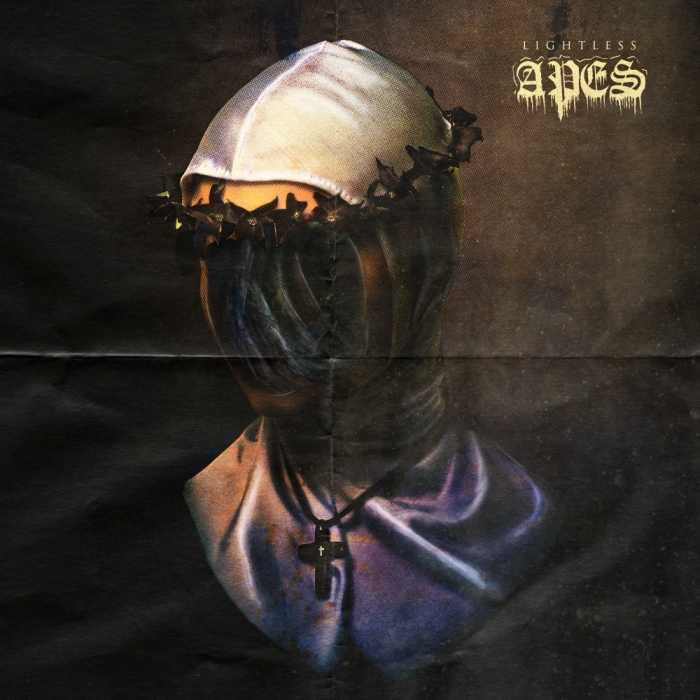 If you had to pick your #1 favorite band-related piece of art, what would it be and why?
Suffocation's Effigy of the Forgotten.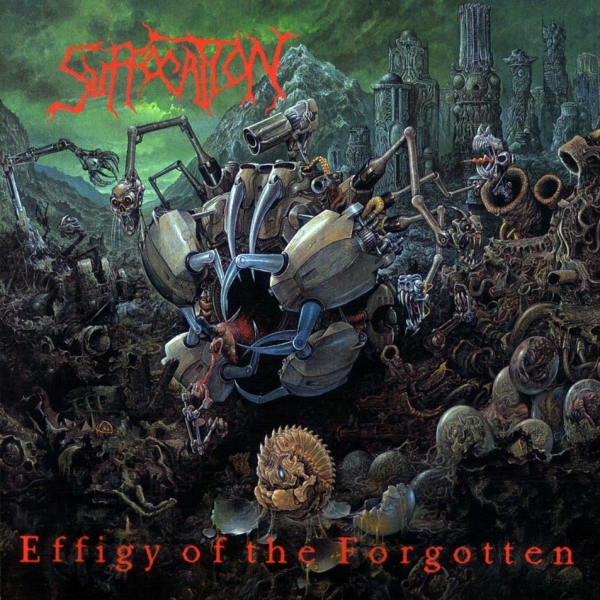 ***
Follow Alexandre's Facebook and Behance pages to see more of his work.
Tagged: alexandre goulet, art spotlight