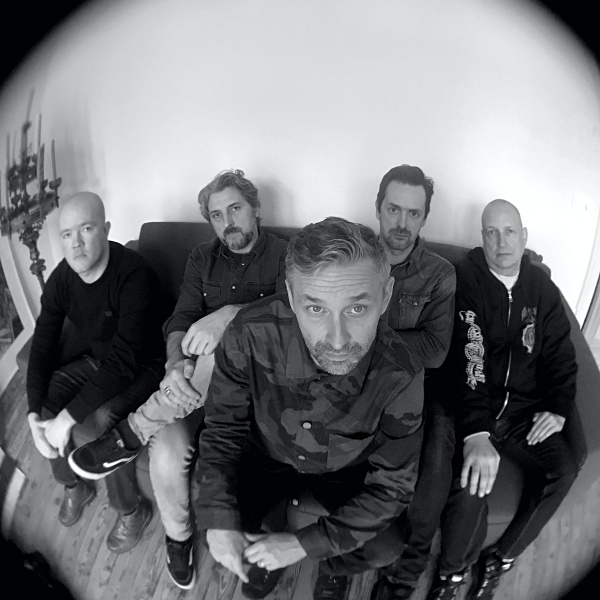 The last time I chatted with Hans Verbeke, we were discussing H8000 Documentary — Anger & Distortion; 1989 - 1999, a film that chronicles the revered Belgian hardcore scene that brought us such bands as Congress, Liar, and Blindfold. He recently released The Story of H8000 Hardcore 1977-1999, a book that serves as the perfect compliment to Hans' documentary.
The first annual '90s Hardcore Week on the site wouldn't have been complete with some love for the H8000 scene, so I asked Hans to write up a list of some of his favorite records from the movement and era.
The Good Life - The Way It Is (European Straight Edge Hardcore Compilation) (1996)
I remember hanging out at [Good Life Records founder] Ed's [Verhaeghe] almost every day Good Life started up and there was no office, or had any proper stock place..just an operational thing from out of his bedroom. I also remember packing up stuff on the dinner table. Assembling releases was a fun thing to do. After the Liar and Congress record, there was the need in pushing H8000 bands to the world and there could not be any better way than just putting out a sampler with other European bands, straight edge bands to be more specific.
I think that compilation opened doors and pissed people off, as well with the "immoral straight edger" shirt ad inside the booklet to top it all off. But the timing was right. The layout is amazing and it's still a timeless compilation record.
Congress, Blackened Persistance (1995)
There is so much I can say about this great release. After issuing a so/so demo tape, a great 7" that already was an instant classic in my opinion, Congress worked hard on a new sound and a new approach. I remember being at the recording studio in order to do backing vocals and basically to hang out with the band. When I heard those songs through the speakers, no band played that style; not over here in Belgium, not anywhere
Instant hardcore history was written. All songs on the album are winners, no fillers, no crap, just a solid 10/10 record. The local scene started to explode, both small venues and large venues were packed. 1995 was a changing year for all of us.
The old 8000 crew changed into H8000 Crew and it's style called H8000 hardcore. Blackened Persistance was and is a game changer to many, even to me, an older veteran in the scene. It still does the trick.
Shortsight, Cold Wounds Waking (1996)
Shortsight has always been a band I loved dearly. I functioned as their singer on a demo tape and a compilation 7", and a bunch of shows and then my sister took over. That was the best decision the band could have made. Shortsight was the only band fronted by a female on this list. The band was pretty militant about a lot of things. I remember shows could be rough and suprising.
After a 7" on Machination Records and the US-based label Conquer the World, it was time for a full length. 1995 to 1996 were the best and most fruitful years for a lot of bands here in Belgium. Shortsight played a unique blend of melodic metal/hardcore in the style of Split Lip, Worlds Collide, and some later-era Cro-Mags. Cold Wounds Waking was supposed to be released on my label, Sober Mind Records, but the lack of funds and the band breaking up changed that. Good Life took over and released the CD posthumously.
Too bad this release never was pressed on vinyl. Maybe one day.
Nations on Fire, Strike the Match (1991)
February 8th 1991 the flyer said "Return of the Edge Nations on Fire." It was snowing heavily, so probably around 30 people showed up to the actual show. Nations on Fire were about to do a small UK tour and their first show was a local one at the legendary Vort'n Vis venue, our hometown spot for years to come. I remember all of the crowd that did show up being in shock and awe by the band's brute energy and bold sing-along messages. Every Nations on Fire show would end up being like that.
Nations on Fire was the first band here combining politics/vegetarianism/veganism and straight edge all in one. When Strike the Match came out, it was a refreshing record and it still stands tall like a skyscraper.
Sektor, Ultimate Threat 7" (1996)
I've allways loved Sektor, and their debut 7", Ultimate Threat, wasn't perfect, and it lacked the sheer power of their live show, because the band wanted to release something, but I still love it. The band ended up getting the attention they deserved very quickly and played almost every weekend over here. Sektor was made up of a bunch of young and passioned sXe kids. The 7" is pretty obscure and I know a lot of kids where not impressed with it, but I was and still am.
Regression, Demo (1995)
While everyone seemed to prefer Regression's still amazing Heartless release, or their split with Breach, I always went with the band's 1995 demo. I love the brute and dry heaviness this demo has. That tape came out and weeks after kids went crazy during Regression shows. They were one of the heaviest sounding bands in Europe back then, no doubt about it. I'm glad I was able to include this demo on their 9597 complete discography in 2018.
Liar, Invictus (1996)
I tried not to put some of my own bands on here, but I do know what this record meant, and still means to a lot of people. It also means the world to all of the members of Liar. Josh [aka Joost M. Noyelle] once said, "Invictus is the best album I ever wrote."
Invictus came out during the H8000 explosion and it poured extra gasoline on it. We recorded and mixed the thing in like 4 days or so. It was all about full-on energy, and recording everything live onto analog tape. Those were amazing times.
Congress, The Other Cheek (1996)
In my opinion, The Other Cheek is the best Congress album. After leaving an entire scene in shock with their Blackened Persistence record, The Other Cheek was and is H8000 perfection. Congress got better organized, played a shitload of shows, and really took no prisoners during this period. That artwork, provided by drummer Ilja [De Ceuleneire], was layed out by legendary graphic artist, Onno Hesselink, who also worked on the H8000 book.
Spirit of Youth, Colors That Bleed (1998)
Spirit of Youth was one of the first H8000 bands and they kept on changing/searching for that perfect style and sound throughout their run together. Colors That Bleed has it all. This record has so much groove and tightness. The band did play and tour non-stop, and in the end, it killed them off too early. Actually, right afer the record, they broke up. Spirit of Youth gets resurrected ever now and then, even a couple of months ago.
It has also to be said that Good Life Recordings brought us all the best variety of the H8000 scene.
Blindfold, Asteroid 164* (1996)
1996 has been an incredible year for me personally...two bands combining, two records out...playing and touring like a maniac...I recall the Blindfold days as my all time favorite's...the people in the band where amazing and we stood the test of h8000 violence in a perfect way...started out in 1992 and probably the most active of all bands...The record...even I played guitar in it...on occasion I listen to it, and it still gives me that special feeling. We broke up when there was no need to...and I still regret that kind off.
***
Order a copy of The Story of H8000 Hardcore 1977-1999 at this link.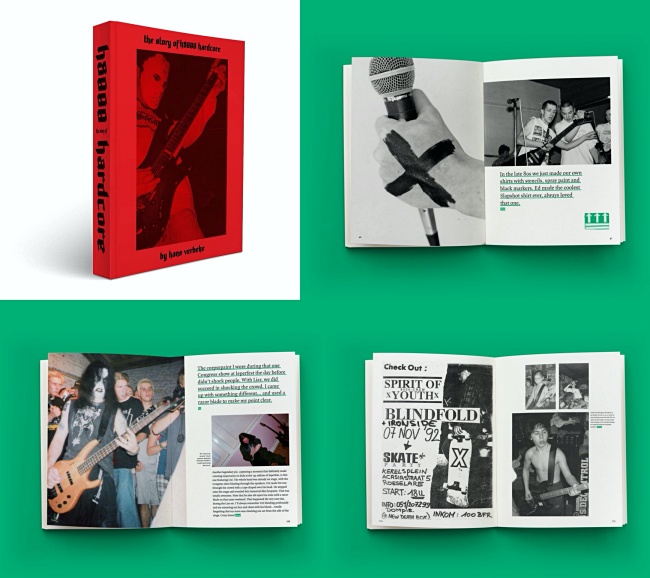 Tagged: 90s hardcore week, congress, h8000, liar, nations on fire, shortsight, spirit of youth