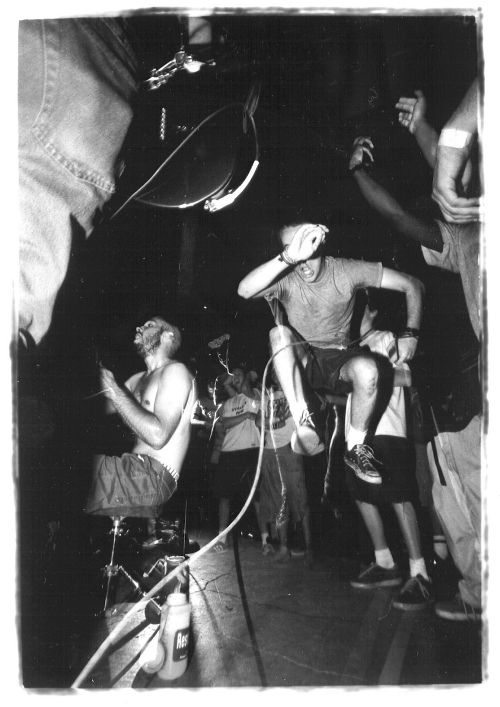 Combatwoundedveteran have launched a new partnership with Dark Operative. The Carlsbad, California-based label will now be administering the band's entire discography in the digital realm and reissuing all of the material in a series of vinyl releases in the months to come.
The first release through the collaboration is Electric Youth Crew, Combatwoundedveteran's split EP with Reversal of Man, which originally came ouy on Assück guitarist/vocalist Steve Heritage's Schematics label in 2002. The EP was issued on CD and LP, but went out of print not long after the initial release.
With a sound that was spazzy, discordant, and ferocious (often at the same time), Combatwoundedveteran emerged from the hardcore punk scene in the mid-'90s with members split between Ithaca, New York and Tampa, Florida.
Electric Youth Crew will hit streaming outlets for the first time tomorrow (April 7th), but you can take an early listen below in this No Echo exclusive:
Stay tuned to Dark Operative's Instagram for further Combatwoundedveteran reissue updates. The band just launched a merch store, and they can also be found on Instagram and Bandcamp.
***

Tagged: combatwoundedveteran