As a child of the '80s, when someone mentions Santa Cruz, CA, my mind immediately goes to BL'AST! and the screaming hand skate deck design. But here I am decades later, listening to a band from the beach city who is giving off a very East Coast hardcore vibe. "We formed Jawstruck because we felt like certain groups weren't being well represented within our scene," says bassist Malachi Green. "Santa Cruz is an all inclusive scene, and works incredibly hard to make everyone feel welcome, but there were only a few bands active at that time and they weren't tackling the same subject matters that we wanted to."
The conversation is centered around Jawstruck's forthcoming self-titled EP. It's the first official release for the group, following a 2017 demo. "Everyone in this band all gravitated towards each other with a similar idea and mindset. Each of us came from different backgrounds and brought something new to the table. Subjects such as sexism, racism, and self-image remain prevalent in what we speak about, with our vocalist, Chelsea [Esperanza], leaving it all on table for the world to see."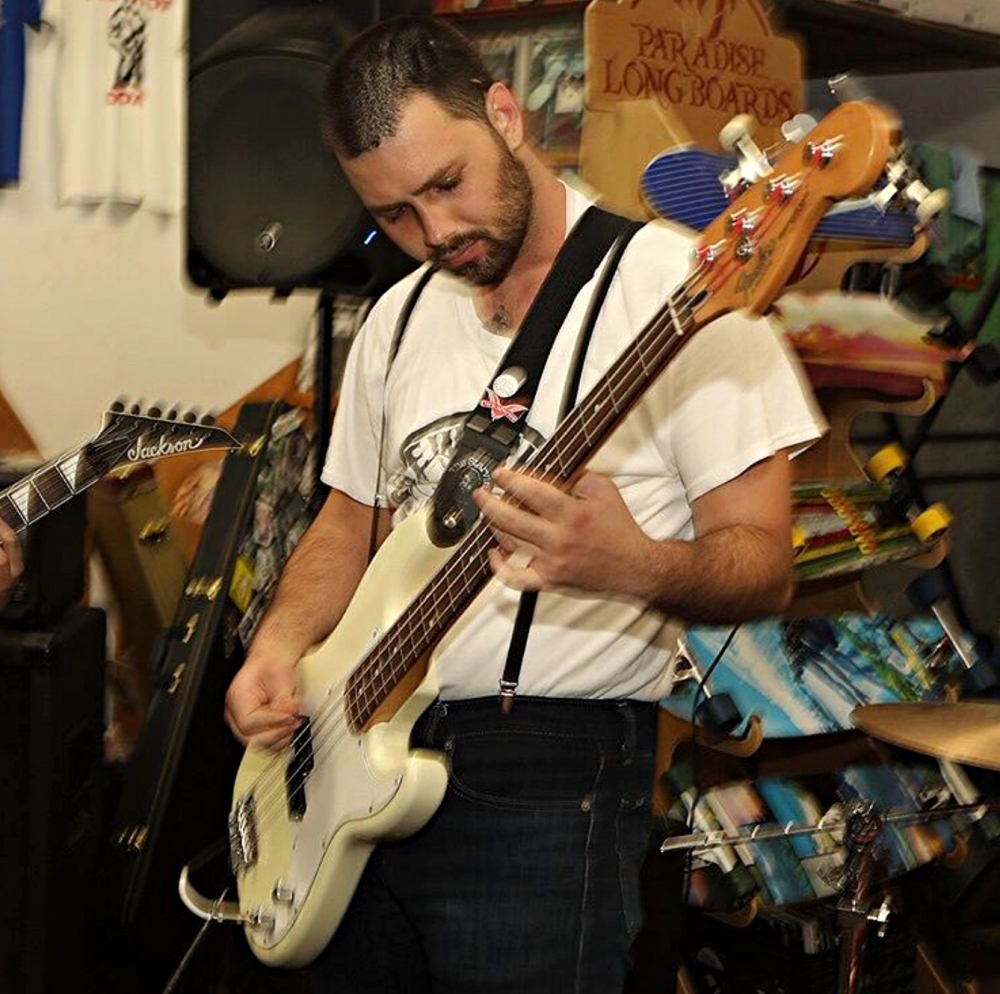 Check out a track from Jawstruck EP titled "Strong Will" below and hear why I'm championing the band on the site. The song features Julie White from Buffalo hardcore unit Selective Aggression.
"Anyone who has gone out of their way to make someone feel unwelcome or uncomfortable at a show for no good reason, this one ain't for you," says Chelsea about her lyrics on the new track.
"I thought of kids getting bullied or feeling ostracized in a community that is already out of the 'norm.' Girls who have to put up with creeps grabbing on them when they just want to have fun moshing or crowd surfing. It's about taking power back from people who shouldn't have taken it from you in the first place, and making sure they won't do it to anyone else. By any means necessary."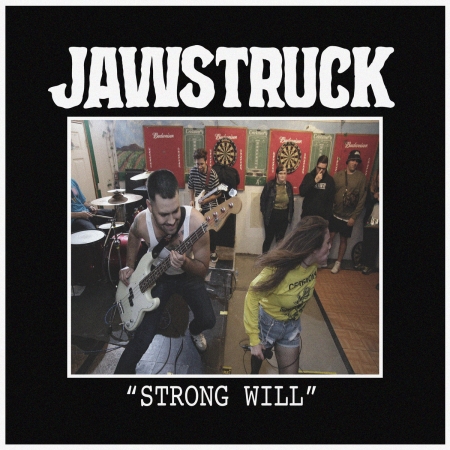 Malachi adds the following: "We are excited to finally share some of the music that is coming out on the EP. Viewpoint Records is producing physical copies for us that will be available on the same day its posted on Bandcamp, which we couldn't be happier with."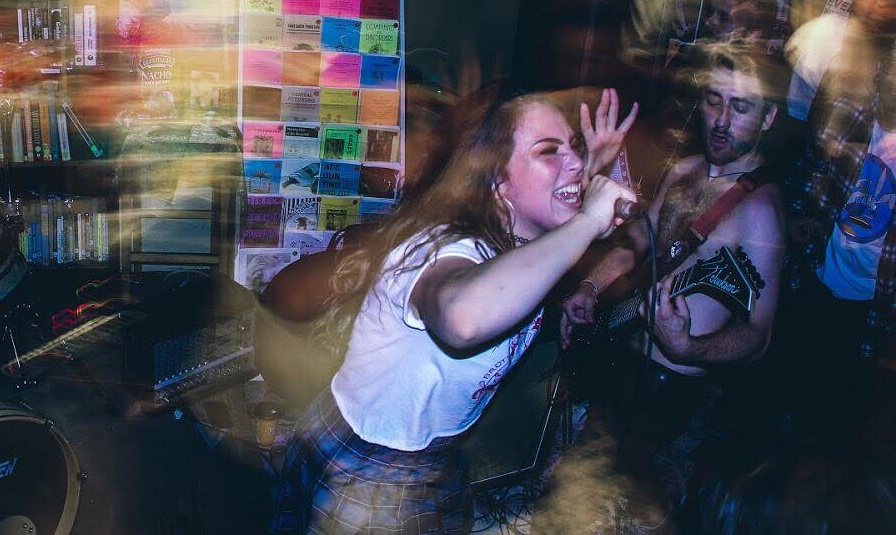 As an added bonus, the band has hooked up the exclusive reveal for the EP's cover art. "The artwork was drawn by our good friend Jorge from Word Is Bond Clothing. When going into it, we wanted to pay homage to a hometown venue that was unfortunately shut down called Cafe Pergs. That's where a lot of us met each other, and became friends. When that spot was shut down, we almost felt displaced for a while. So, we wanted to represent it as best we could on this release."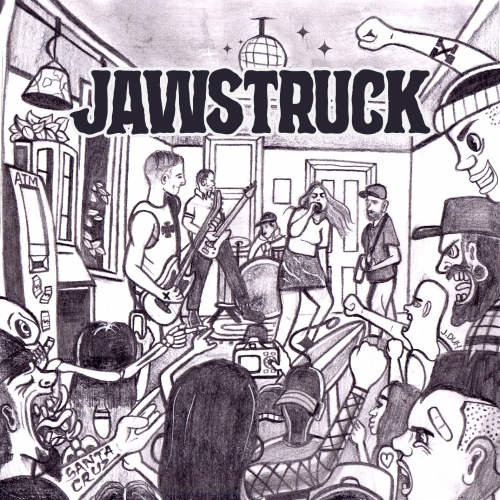 The Jawstruck EP will be out on Sept. 21 on the group's Bandcamp page, and if you want a physical copy of it on cassette, Viewpoint Records will have you covered. Jawstruck will be part of two upcoming live bills in the Bay Area and SoCal:
Tagged: jawstruck