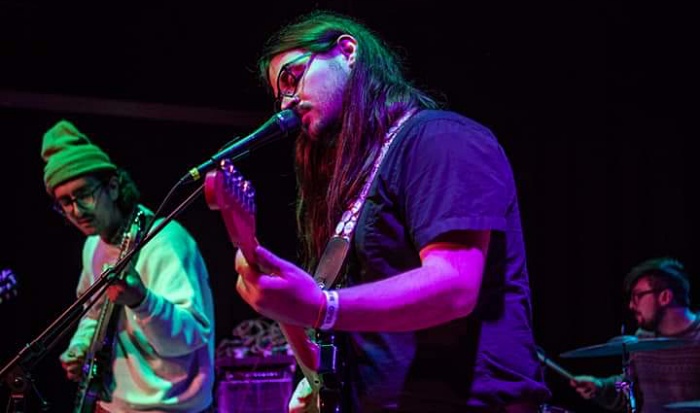 No Tongues for Quiet People is a post-hardcore group who formed in Kalamazoo, MI back in 2015. After releasing the Circle of Stones EP under the band name "Vines" in 2017, they eventually changed their moniker and contiued to work the live circuit throughout the Midwest.
At the top of this year, No Tongues for Quiet People issued their debut album, Joint Fortune, an 11-song collection featuring labyrinthine arrangements that keep you on your toes, but always deliver rewarding hooks.
A perfect example of this can be heard on "Corridor," the second track on the record. Check out a brand-new music video for the song below:
"The video for 'Corridor,' made by Boston-based artist Adric Giles, uses short animations depicting binding of hands, opening of eyes, and tipping of scales set over data-moshed stills of people close to the band to convey the kinetic nature of the song," said No Tongues for Quiet People via email.
"It's an introspective song about holding others to different standards than yourself, and it uses a dream-state and architectural allegories to pull you from the outside world through an anxious corridor into a prison of your own making. Adric is a multidisciplinary artist who has done video work for similar acts such as Pile and Bad History Month."
Joint Fortune is available now via No Tongues for Quiet People's Bandcamp page. No Tongues for Quiet People on social media: Facebook | Instagram | Twitter
***
Donate a few bucks to help with No Echo's operating costs:
Tagged: no tongues for quiet people