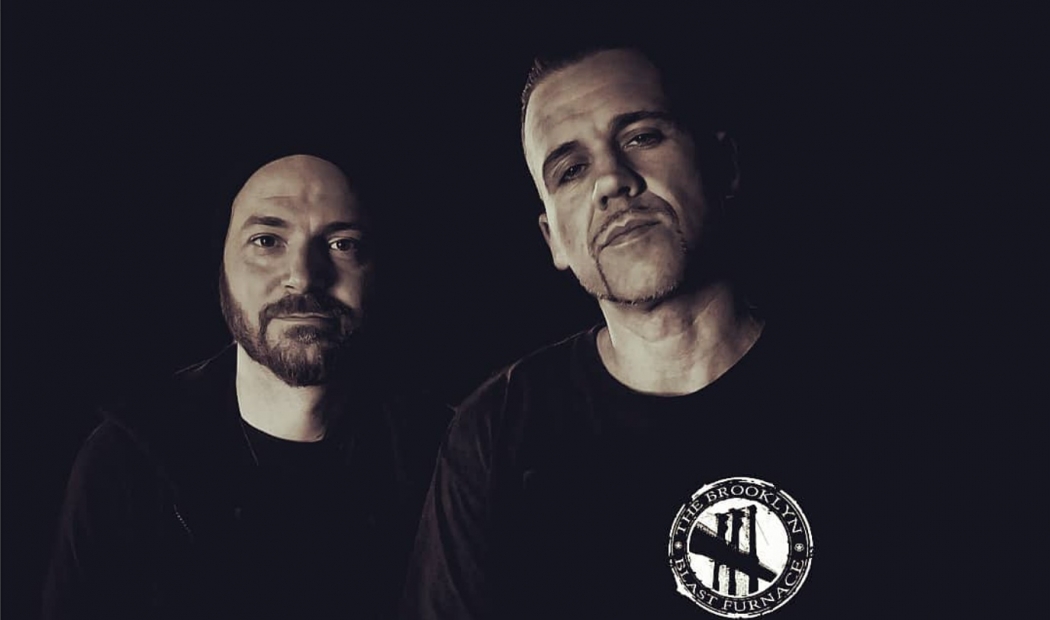 "John and I met when we worked together as teenagers in a local bagel store in Sheepshead Bay, Brooklyn, back in 1991," says Jimmy Ferrari, referring to John LaMacchia, his co-host on their popular Brooklyn Blast Furnace Podcast. John is a veteran musician, best known as one-half of the guitar team in Candiria, while Jimmy has been booking shows in the NYC area for years. The duo are now also known for their podcast, interviewing musicians and other figures from the hardcore scene and beyond.
"I started listening to podcasts and wanted to do one," Jimmy tells me when I ask him what inspired his decision to jump into the podcast game. "I enjoy the freedom of being able to say what you want to say and not be censored. When I started booking shows at a local venue, John and the co-owner of the venue approached me with an idea to do an outdoor summer festival/block party. We came up with the idea of the podcast pretty much to promote what we were gonna do. When that fell through, we just continued to do the podcast simply because it was fun, plus it was a great medium in order to promote the shows I was booking on a regular basis and to just shoot the shit with friends while trying to help them promote whatever it is they were doing at the time; whether it was an upcoming show they were playing or a charity organization they're involved with."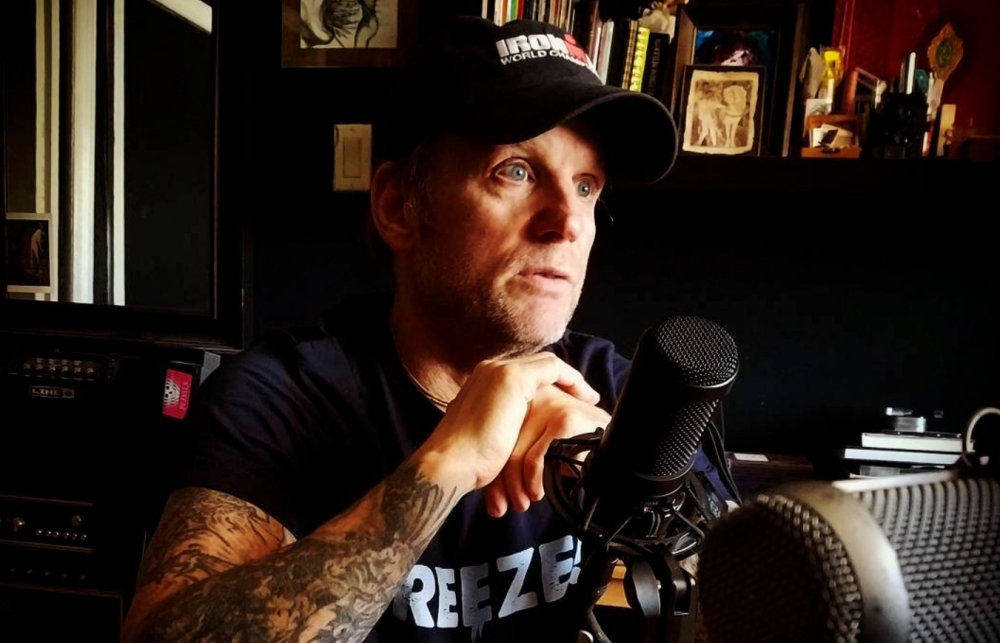 It's one thing to want to do a podcast and another to actually pull one off, you know, with the whole technical and distribution sides of it. I wondered if Jimmy and John had anyone help guide them through that aspect of things. "Not at all. We've had a podcast or two lost due to technical issues. It's all trial and error. Plus, personally, I just want to do something raw. I really could care less about 'production value.' If there's outside noise or people talking off in the background, I'm fine with that. I like the idea of just having an organic conversation. I'd like to think that when someone is listening to an episode, it's just like them eavesdropping on a conversation.
"I'm not trying to duplicate an overproduced Metallica record and we never have a list of questions for anyone. We sit down and talk and whichever direction the conversation goes is fine with me. This is punk rock shit. And as far as distributing the show, it's basically just social media and word of mouth. I try to promote as much as I possibly can. People are hearing about the show, so something we're doing is right."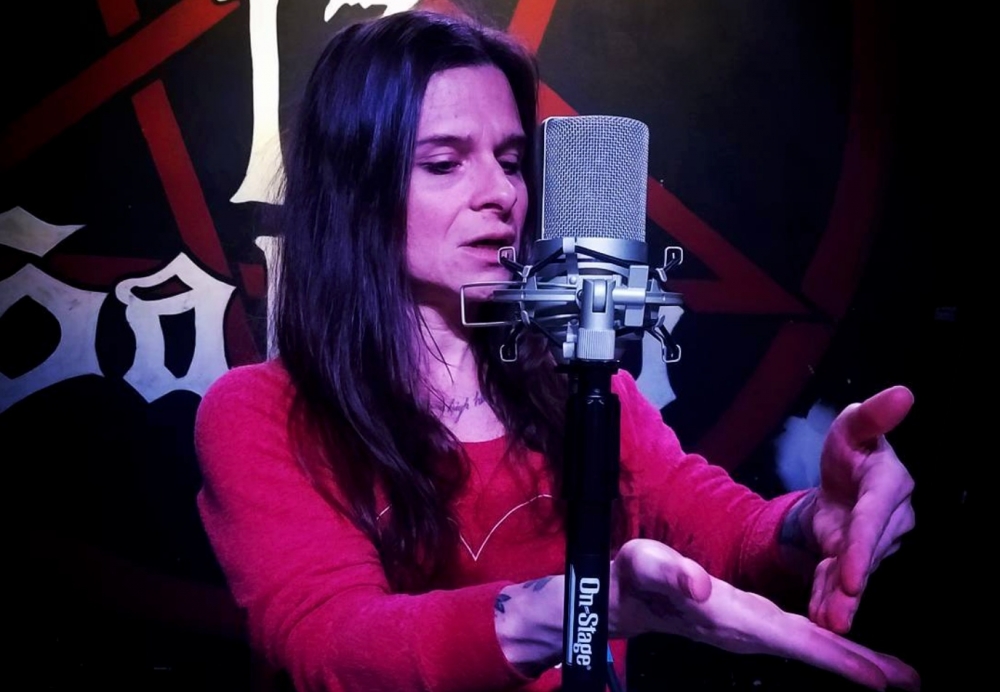 Like me with No Echo, booking folks to interview is an integral part of what Jimmy and John do with their podcast. "Mostly, either myself or John simply reach out to people and ask if they'd like to be on the show with a phone call or a message via social network. We haven't had to go through any agents or anything like that, which I'm thankful for. After a few episodes, people started to reach out to us, which is both awesome and humbling. We're just under 50 episodes in and we've been doing the show for a little over a year, which is shocking in and of itself that we've actually lasted this long!"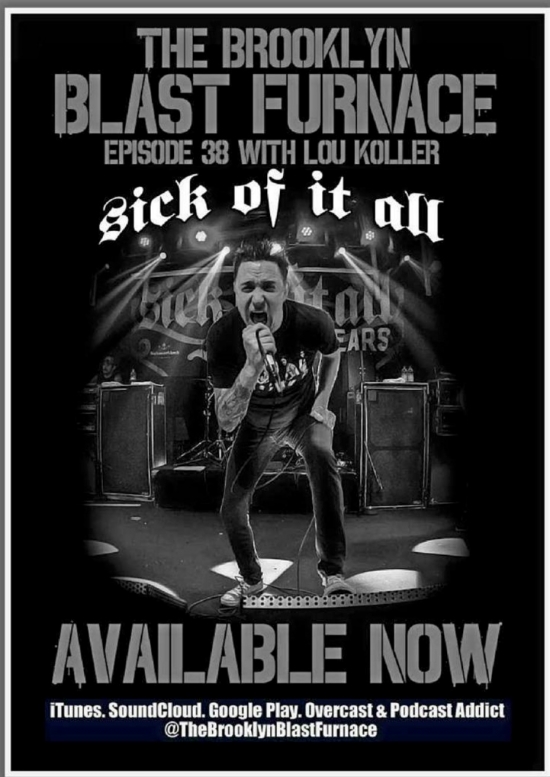 Even though I told him he didn't have to be specific about numbers, I asked Jimmy if he could reveal what the top 3 episodes in terms of downloads/streams have been so far. "Lou Koller from Sick of It All is the most listened to and downloaded episode next to John Joseph of the Cro-Mags, and third would have to be the episode we did with Vinnie Stigma and Mike Gallo of Agnostic Front/Stigma."
So, it seems that the hardcore-related guests bring in the big stats, but Jimmy explains that he and John want to keep things diverse. "We've had a variety of guests from all walks of life on the Brooklyn Blast Furnace Podcast, from people in hardcore bands, to actors, artists, producers, engineers, stuntwomen, authors, and photographers... but yes, the hardcore guests have the highest amounts of downloads. We started as a music-based show, but there's always that 6 degrees of separation with all of our guests. Someone always knows someone who we've had on and it's all connected to music in some way or another."
Another part of what Jimmy and John are doing that I can relate to is how difficult it gets at times to nail down schedules to make an interview happen. "Sometimes my work schedule interferes with consistency, plus, John is in an active touring band, as well as smaller issues such as weather. There's been several times where we had to cancel or reschedule guests due to snow storms. One pair of guests we had to reschedule 4 times and still haven't had them in yet. But considering those factors, I'm pretty proud of the fact that regardless of those things, we've remained consistent. I always lets our listeners know what's going on and why an episode or 2 is delayed. People understand that sometimes life happens and that certain things are out of our control."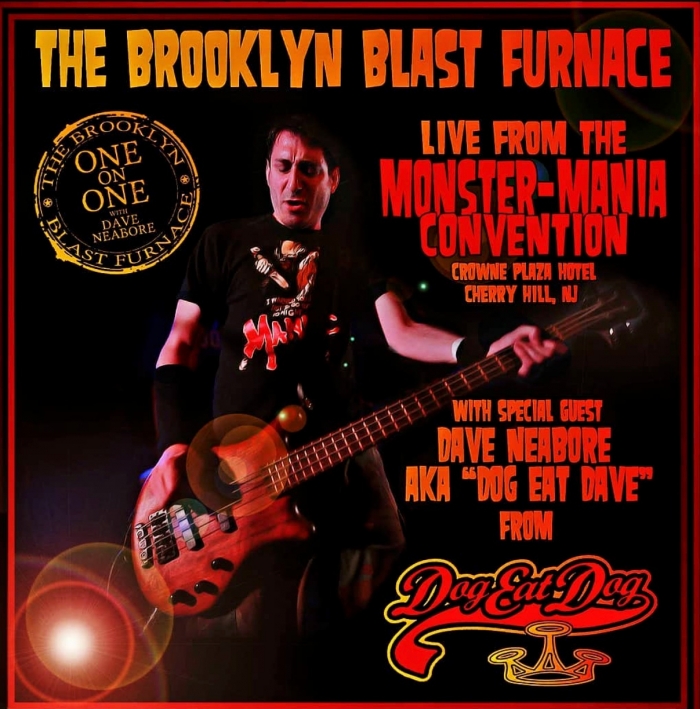 Scheduling nightmares aside, Jimmy is clear about his intent with Brooklyn Blast Furnace. "We've recently been doing a 'One on One' series that we like to drop in between full episodes from time to time. 'One on One' episodes are usually done on location at a live event or some sort of venue. They're usually shorter episodes with just myself or John and a guest. For example, I did one with Danny Boy from House of Pain backstage at a venue in Philly, another with Dave from Dog Eat Dog at a horror convention, and John has done one at his house.
"I have several lined up for this year's This Is Hardcore festival in Philly as well which I'm looking forward to doing. We try to keep the 'One on One' episodes brief, somewhere around 15 minutes or so as opposed to episodes with both me and John and a guest which usually average between an hour and an hour and a half. I don't see us going away anytime soon. There's way too many people that I personally would like to get the opportunity to speak to on the show. So, if anyone who is reading this and hasn't heard the show yet, get hip... smarten yourself up to the Brooklyn Blast Furnace. Respect."
The Brooklyn Blast Furnace Podcast is available for free on iTunes and Soundcloud. Follow Jimmy and John on Twitter, Facebook, and Instagram.
Tagged: brooklyn blast furnace podcast, podcast