Formed in Richmond, VA in 2012, Bleach Everything is a hardcore punk outfit who make music that pummels your senses, both sonically and lyrically. The group's membership have also played in such bands as Corn On Macabre, Souviners Young America, and Forensics, and vocalist Brent Eyestone has been flying the flag for underground music since the '90s, first via Magic Bullet Records and now Dark Operative.
The latter will be releasing So We Gnaw, Bleach Everything's debut album, and the band just sent No Echo a sampling of the record in the form of "Dumb & Dug In," a track that showcases their savage style perfectly:
"We'd been playing versions of this song for a few years, as I really love how the chorus hits from each verse," says Brent. "The chorus lyrics ('take the dive / bait and switch. (you'll) never know which is which') were there from day one and I remember always changing the verses based on the show and/or what was on my mind. Ultimately, the verses became cemented through the lens of traditional carnival design and how much of a parallel I was seeing between that and people's obsession, rabid consumption, and universal acceptance of cable news' logic and talking points.
"I was staying at the Stanley Hotel in Colorado at the time, ostensibly because of The Shining lore. Oddly enough, The Shining fascination fell to the wayside once I realized that Dumb & Dumber filmed a good chunk on the same property. It seemed like a perfect abstract: I wanted to go experience the 'credible'/cool draw, but ended up spending way more time laughing about literal shit jokes and ultimately wishing my car was dressed like a dog."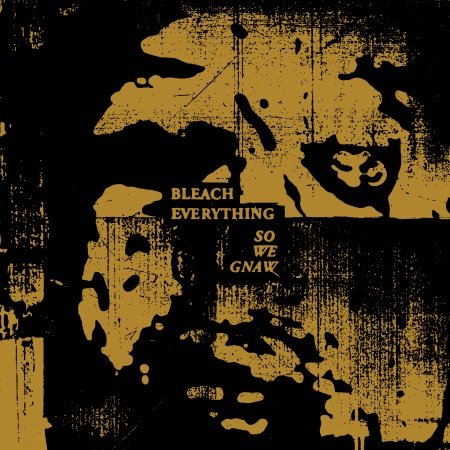 So We Gnaw will be released on July 12 via Dark Operative and available for pre-order now. The folks at RevHQ have a limited edition of 100 copies on red vinyl, so don't sleep.
Tagged: bleach everything