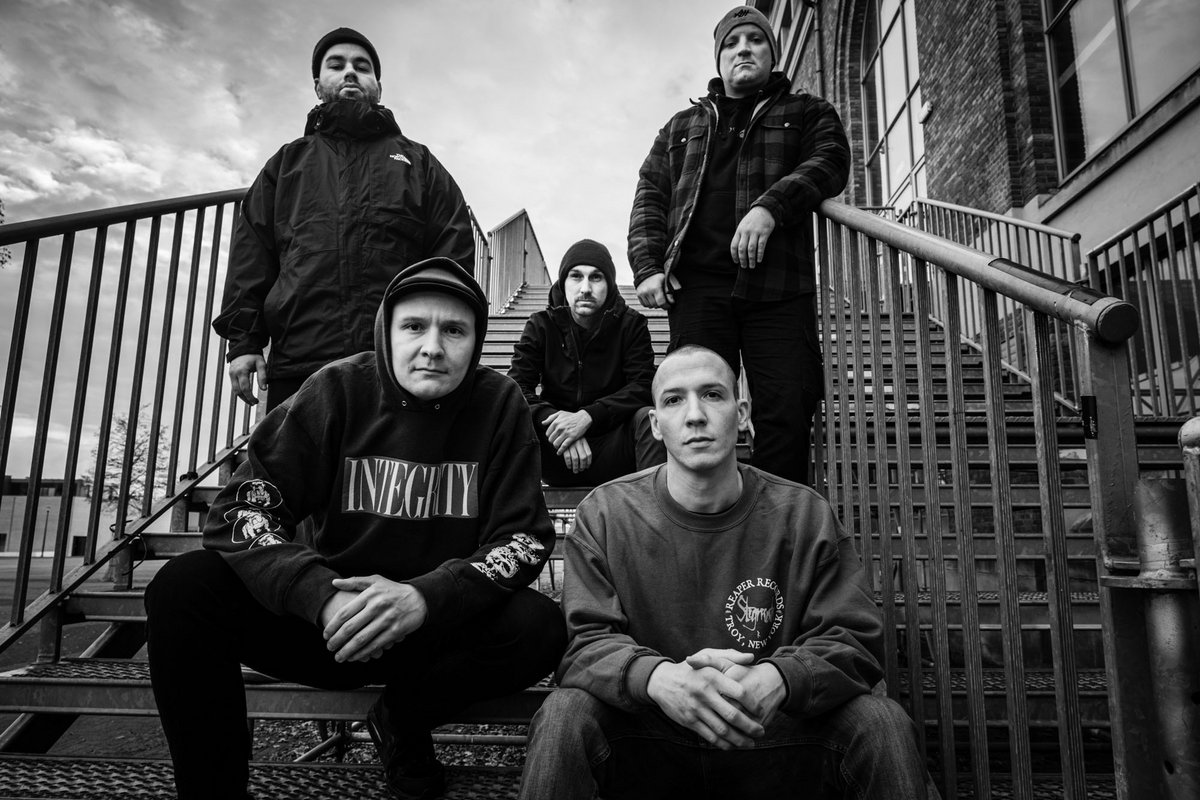 Boasting a roster that includes such No Echo-approved acts as Lifesick, Obstruktion, and Mortality Rate, Germany's Isolation Records has proven to be a label to reckon with.
Their latest signing is a Redemption Denied, a Belgian band heavily influenced by East Coast hardcore, namely Stigmata, Hatebreed, and All Out War. It's a no-bullshit sound that packs metallic punch but carries enough of classic NYHC flavor within its DNA that things never veer too heavily into the metal side of the style meter.
Isolation Records will be releasing Redemption Denied's debut album, Where Dead Ends Meet, in May, a full decade since the group issued their self-titled debut EP. The lineup has gone through its changes throughout the years, and there have been long gaps of activity, but you wouldn't know that listening to the first taste of the forthcoming full-length, a mothefucker of a track called "Testament."
Joining Redemption Denied on the song is none other than Bjorn Dossche (Rise and Fall, Chain Reaction), lending his seasoned vocal attack to the party:
"I love how Kasper kinda sounds like [Obituary's] John Tardy in the chorus," Bjorn told me in an email about the track. "I was surprised they asked me to song on it since the song is so hard but I'm such a softie," the vocalist jokingly told me.
Bjorn also wrote: "I feel like the record hits like a sledgehammer. Redemption Denied stepped it up in every department. The songs are hard as hell, but they manage to keep 'em dynamic enough to stand out in the genre."
The album was recorded at Belgium's Jupiter Studios, mixed by Taylor Young (God's Hate, Twitching Tongues) and mastered by Brad Boatright (From Ashes Rise, Warcry), and features cover art by Ridge Rhine (Terror, Knocked Loose). Tyler Mullen (Year of the Knife) also appears on the album.
Where Dead Ends Meet will be out on May 13 via Isolation Records and is available for pre-order (US/Europe).
***
Help Support What No Echo Does via Patreon:
***
Tagged: chain reaction, redemption denied, rise and fall