In case you aren't familiar with them yet, End Reign is the unholy musician union comprised of Dom Romeo (ex-Integrity, Pulling Teeth), vocalist Mike Score (All Out War, Below the Frost), bassist Arthur Legere (Bloodlet), guitarist Sebastian Phillips (Exhumed, Noisem), and drummer Adam Jarvis (Pig Destroyer, Misery Index),
Partnering with the mighty Relapse Records, End Reign will be releasing their debut album, The Way of All Flesh Is Decay, next month. It's a motherfucker of a record that will appeal to fans of everything from death metal to metallic hardcore to crust and all points in between.
Dom recently blessed No Echo with a list of the bands that inspired him to form End Reign, and today we're proud to help present the music video for "Chaos Masked as Order," one of the tracks from the album. "There's always room for a little Slayer worship in my musical stew," says Dom. "Mix in '90s Earache Records death metal, a dash of angular Voivod riffing and you get 'Chaos Masked as Order!'"
The song features guest vocal appearances from a couple of musicians Dom admires. "When it came time for us to do the scary gutteral vocals, the results were not very scary. I decided to reach out to my old friend Dylan Walker (Full of Hell), to lend his absolutely terrifying voice to the track...and he delivered! For the ending, I envisioned a calm, sedate and British-sounding voice broadcasting over the PA system in a psych ward. Soothing and unnerving at the same time, my two favorite qualities of The Legendary Pink Dots!
"I reached out to Ed Ka-Spel and introduced myself and shared my idea. He was super-receptive and created / delivered his part with a bunch of extra noise and tracks insanely quick. This track is extra special to me because it created the first opportunity for me to collaborate with two vocalists I have admired for a long time."
End Reign vocalist Mike Score shared the following about the song: "'Chaos Masked as Order' is a reflection of humanity's fear of the unknown and a need to embrace man made constructs in an attempt to feel secure. These constructs provide the illusion of order and masks the chaos, confusion, and disarray of the natural world."
"What an honor to contribute vocals on a new track by some old friends," Dylan Walker added about his guest spot. "End Reign brings me back to the A389 Records days; a perfect blend of crushingly heavy metal and hardcore finely tuned by musicians with serious chops."
Edward Ka-Spel shared this: "When Domenic invited me to contribute to his project, he triggered a fond memory when he suggested a point of reference. That reference was a monologue by the late great comedian, Peter Cook—a man whose irreverence and dark humor always made me smile during my delicate teenage years. My own dark soliloquy probably could never match the great man himself—but it sure was enjoyable to try!"
***
End Reign's The Way of All Flesh Is Decay will be out on July 14th via Relapse Records (pre-order).
***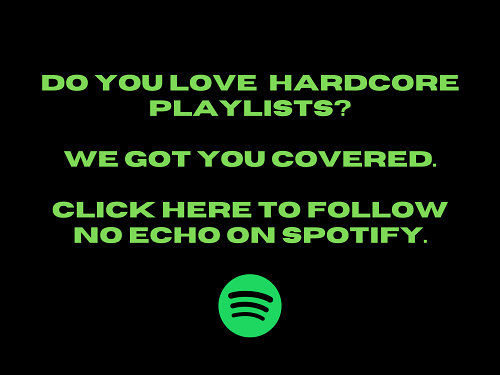 Tagged: end reign