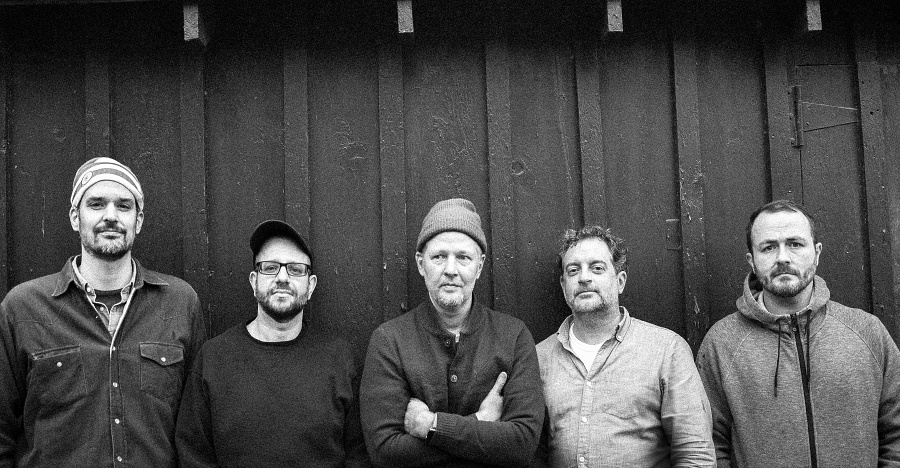 No Echo helped introduce the underground music scene to Bitter Branches, and their This May Hurt a Bit EP, earlier this year.
But for those who might have missed that, the quintet is comprised of vocalist Tim Singer (Deadguy, Kiss It Goodbye, No Escape), guitarist Matt Ryan (Calvary), bassist Brian Kantorek (Go! for the Throat, The Curse), guitarist Kevin Sommerville (Lighten Up!, and drummer Jeff Tirabassi (Walleye).
Bitter Branches cooks up aural stew with ingredients including everything from noise rock to hardcore to whatever people call what Die Kreuzen did back in the day. Put simply, the band makes music that is aggressive and teeming with tension.
While the group has been in the studio working on their debut album, Bitter Branches wanted to pay tribute to bassist Pierre Kezdy (Naked Raygun, Pegboy, Strike Under, Arsenal, Trial By Fire), who passed away from cancer last month.
What better way to honor Kezdy's legacy than with a cover of Naked Raygun's "Live Wire," a track that originally appeared on the Chicago band's 1988 Jettison album.
Listen to track below, and download it if you can from Bandcamp this Friday, as all proceedings from the sale will be going directly to the Kezdy family:
"When we were debating on which song to tackle, two things were paramount," Tim told No Echo. "One, pick a song that had Pierre's killer bass playing prominent. Two, pick one that we can do justice and not embarrass ourselves in the process.
"Naked Raygun has been such a huge influence on many of us and when we dove back into the catalog it became clear that 'Live Wire' was the winner. Besides the music being severe, dark and cutting the lyrics are still eerily current and prophetic for 2020. That band has it all."
In addition to the cover song, the band has created a Bitter Branches x Naked Raygun t-shirt that will also be available this Friday (Nov. 6th) on their Bandcamp page. The T-shirt purchase will also include a digital download of "Live Wire." Like the standalone track, all money from the shirt's sale will be going to the Kezdy family: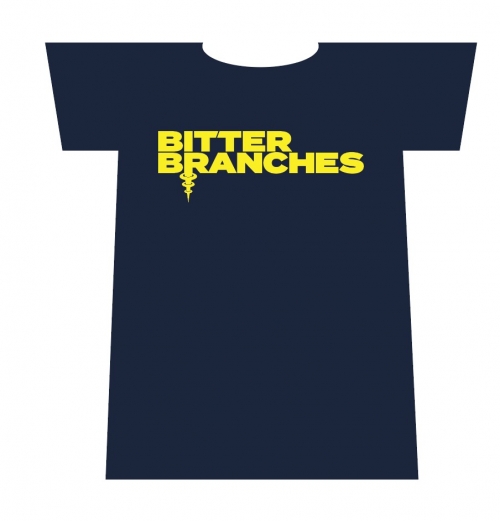 Bitter Branches on social media: Facebook | Instagram | Bandcamp
***
Donate a few bucks to help with No Echo's operating costs:
***
Tagged: bitter branches