Despite having existed for well over a decade, my first encounter with Fredag den 13:e wasn't until earlier this year when they were added as a late addition to Stockholm's Dead Rhythm Fest.
The Swedes proceeded tear through a raging set of what can really only be called "stadium crust"—driving, heavy, metallic hardcore which fills in the gaps From Ashes Rise left in their demise and owes as much to Discharge as to melodic Swedish death metal perfected by At the Gates.
I was intrigued—who was this band? How had they flown under my radar for so long?
On their fourth LP, we find Fredag den 13:e continuing to steamroller on with a musical formula that borrows equally from the rock 'n' roll riff workshop of Poison Idea as well as Swedish crushing D-beat adding in epic Gothenburg melodious metallic flares.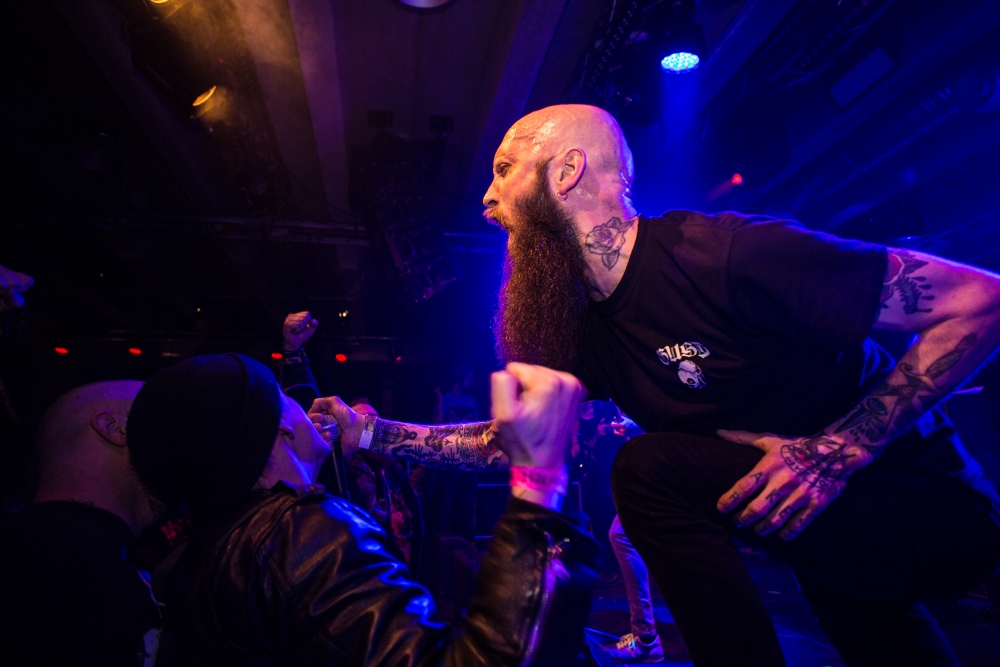 Layered on top of this crushing, heady brew are singer G's searing vocal attack addressing feelings of disgust towards religion, fascism, and the general oppression which has risen around the globe—the title of the record, which translates to "Dystopian Vision" sums it up best.
These are dark days indeed and this record is a scream in the darkness against the tides of repression we see swirling all around us. A beautiful, intense and brilliantly heavy modern crust record which borrows from the past but helps to push the genre forward.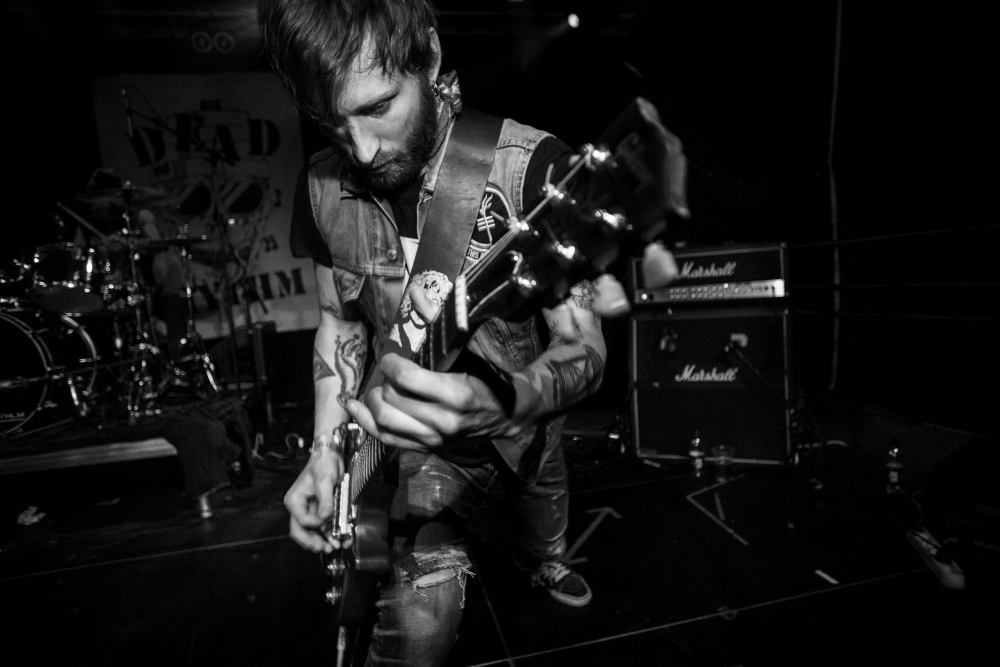 Dystopisk Utsikt is a collaborative release between EveryDayHate (Poland), Alerta Antifascista (Germany), Halvfabrikat (Sweden), Deviance (France), and Epidemic (Italy). The vinyl is available as a limited edition gatefold-LP with poster, black gatefold-LP, CD, and digital download on Bandcamp.
Tagged: fredag den 13:e