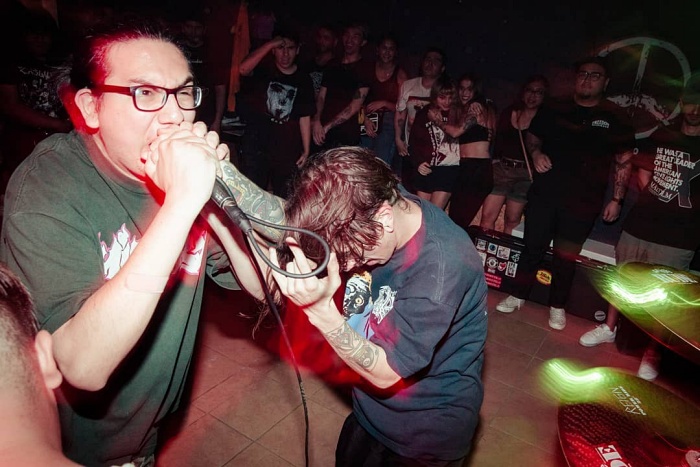 With deepest regret, Tucson, AZ's short-lived, nonetheless beloved DIY space Ward 6 was given an early burial last night. It happens to spaces like this, but for such an incredible space to disappear so quickly, you can't help but feel like something special has been lost. As before with Noise Venue, with Gary's Place, with the Rat Trap, Tucson always bounces back, furious and on stronger foundations. We rebuild.
Ward 6's last show was unreal, featuring local heavies Concrete Evidence, Get a Grip, and Construct alongside a staggering touring package of Envision, Magnitude, and Ecostrike. It was among the best hardcore shows I've attended in ages, testament to the sheer elemental power that Arizona's impassioned hardcore scene wields. No horseshoes, all mosh, overwhelming camaraderie; the stuff legendary gigs are made of.
As any can imagine, a venue being shut down incurs significant costs, fines, and fixes. To assist in offsetting this fiscal burden for Matt, Luis, Raul, and all those involved in Ward 6, Eric Wagner of Gatecreeper has set up a GoFundMe to assist with these costs, and hopefully moving Tucson's next DIY space forward. Anything helps.
My personal thanks to everyone who helped make Ward 6 so significant and unforgettable in so short a time. The best is yet to come.
"The light that burns twice as bright burns half as long - and you have burned so very, very brightly." -— Tyrell, Blade Runner