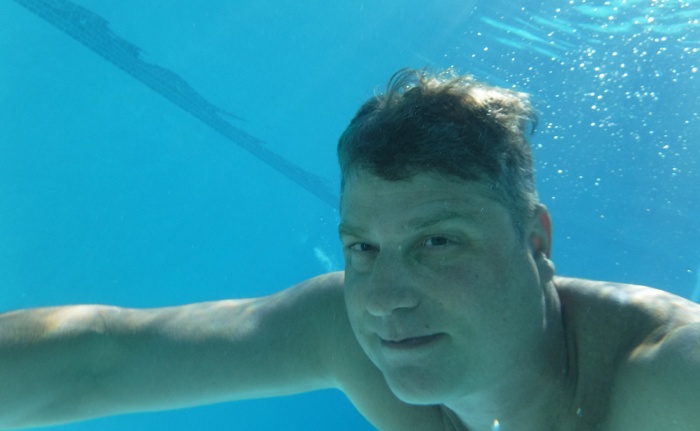 If you've clicked to get here, you're probably a fellow Seaweed head. Before we move on to the matter at hand today, check out my in-depth 2017 interview with vocalist Aaron Stauffer about the band's history.
A few weeks ago, Aaron reached out to update me on his current musical projects, both solo and Ghost Work, the band he fronts that also features bassist Dustin Perry (Snapcase, Threadbare), guitarist Sean Husick (Milemarker), and drummer Erin Tate (Minus the Bear, Killsadie).
I hope you enjoy this catch-up chat with Aaron!
Outside of some track collaborations with musician friends, you write/record your own solo music at home. I imagine having an outlet like Bandcamp has been great for you in the sense that you cut out any middleman and get the songs out whenever you feel they're ready.
Yeah, Bandcamp is cool. I love that I can write and record a song and then...it's released. No years passing as the record is slowly prepped for release by a label but POW it's published. It definitely feels democratic versus other current and prior platforms which have gatekeepers guarding them.
Do you generally write/record at a certain time of day/night, or is it more of a thing where you do it when inspiration strikes you?
I always record when inspiration drives me toward playing. That said I almost never record during the non-sunlight hours (because I get up early and go to bed early). Generally speaking, I've been playing a guitar part for several days until it seems like it might be a "song" and then once i start recording it it blooms.
I was a big 4-tracker throughout the second half of Seaweed. Recording on Logic, to me, is like a cross between a 4-track and a video game. I really appreciate that. I've left the long studio days in my past; a 2-hour recording session is about as long as my attention span allows.
There's a certain breeziness, almost calming vibe to the solo songs you've uploaded so far.
This breezy guitar sound you describe is how I play guitar; you can hear it on "Steadfast Shrine," the only Seaweed song I play all the guitars on.
Someone called my playing "bubbly," and I like that as the ocean plays a big part in my musical inspirations.
Tell me a bit about the collaborators you've invited into the process so far.
The main person I collaborate with is Bryan Garfinkle. He is an old friend I met via Clint [Werner] from Seaweed. Though I think I have met Bryan at a Seaweed show in his hometown of Virginia Beach. Either way we have been playing together for over 20 years and I think he has become the default drummer, bassist, keyboardist, and Producer/Mixer for my solo stuff.
I'm more like the engineer/songwriter/guitar player now, although I have played shows with Bryan and he's had recorded myself and other bands in his various recording situations over the years. His current (fantastic) studio is in Oregon City, OR and is called RecFarm. It features an amazing collection of vintage keyboards. This [solo material] is all done remotely.
I also sometimes work with Will Rice, aka Wax Roof, the Oakland producer. We are family even though our musical background couldn't be more different, but that makes it fun. With Will it is almost always us together in a room or the yard.
Are you self-taught when it comes to this whole home recording thing?
I basically was remotely taught to record on Logic remotely first by Sean Husick and then both Bryan and Will. They are all laughing/crying reading this and thinking, "He doesn't know how to use Logic," but I have gotten better [laughs].
I never let not knowing how to do something stop me from doing it. You should see my surfing form. But I also know I create a fair amount of headache from those untangling my messes as far as recording goes. Chaos reigns supreme!
You mentioned that you're in the middle of tracking vocals for the next Ghost Work record. What can you tell me about that? Also, how often have you guys all been in the same room together since starting the project? I can only imagine the events of the last year haven't helped in that regard.
Yeah, we have like 6 songs finished as far as guitars and maybe vocals standpoint and about 3 others in various stages. But they all need drums and bass. We have never been in the same room together. I'm not sure COVID-19 has changed the Ghost Work situation that much beyond delaying drums and bass. We are a remote "band" and I do all my vocals alone.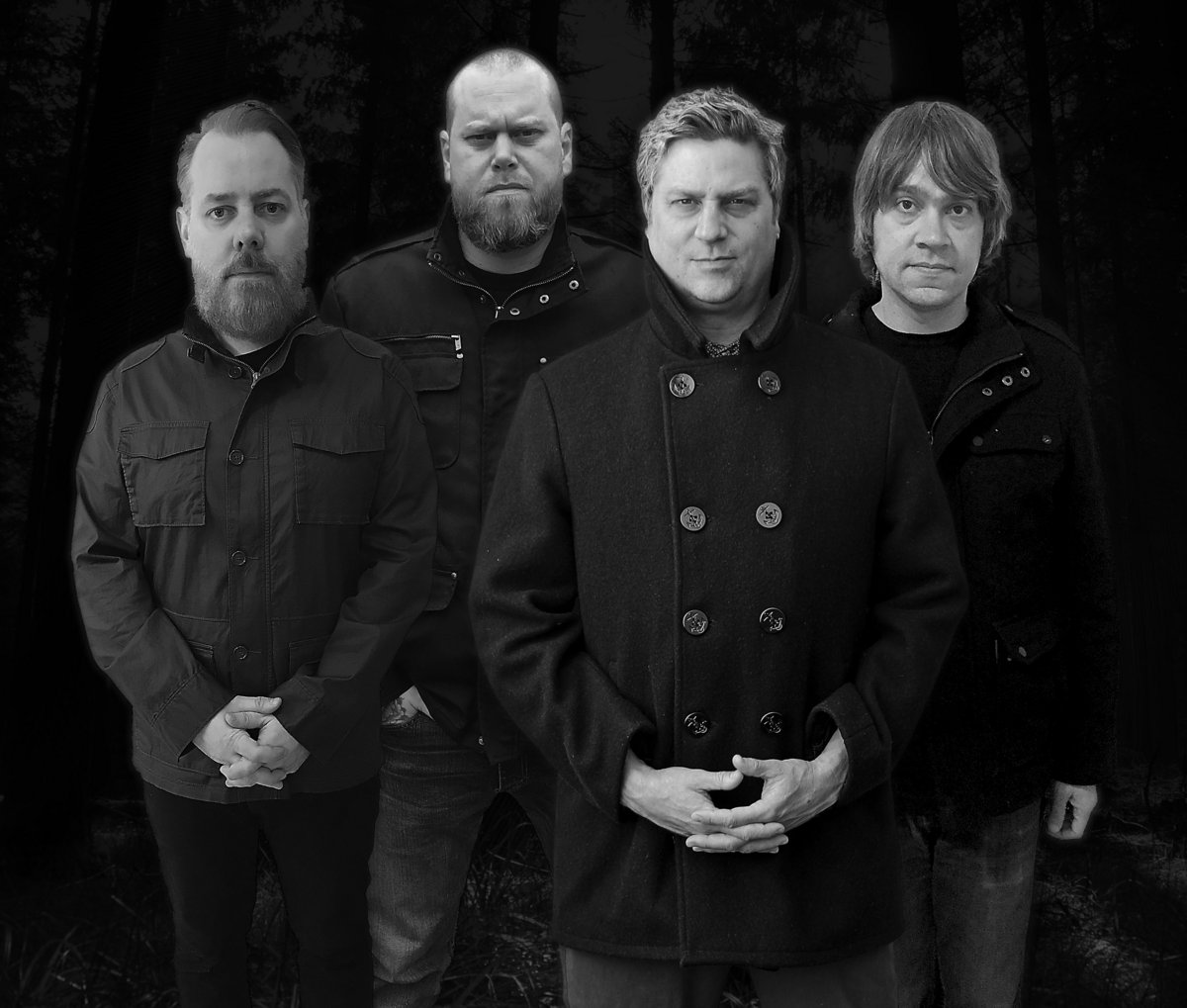 On the first record, all the music was completed prior to me singing aside from a track or two I wanted to change or rewrite a part. Sean and I have been working much more as collaborators ,although he is doing the lion's share of the writing and work.
Of course, everyone says "the new album is better" but it's true. I feel like I've hit my groove on Ghost Work and the songs are coming along wonderfully.
How often are guys asked to play a Seaweed reunion? From my interaction with like-minded music folks through what I do with No Echo, I feel like there's a new generation(s) of people who have discovered Seaweed in the last decade or so. How aware of you of that sort of thing?
I dont know, we never talk about as we have all decided that the 13 reunions show was enough vs. way too many (depending whom you're speaking with). I see Clint and his family on the regular as our family have become entwined as my kid is going to college near to where they live and are my kid's "college family."
I also continue to play music with [John Owen] Atkins under the name Major Treasure but we haven't been able to see each other since the pandemic. Hopefully I will see him this summer.
I'm glad people are listening to Seaweed. I love a lot of what we did. We have noticed an increase in plays on the platforms.
Here's the newest solo track from Aaron:
***
Stay tuned to Aaron Stauffer's solo music page on Bandcamp for more tracks to come. Also, stay tuned for some new Ghost Work music!
***
Help Support What No Echo Does via Patreon:
***
Tagged: ghost work, seaweed