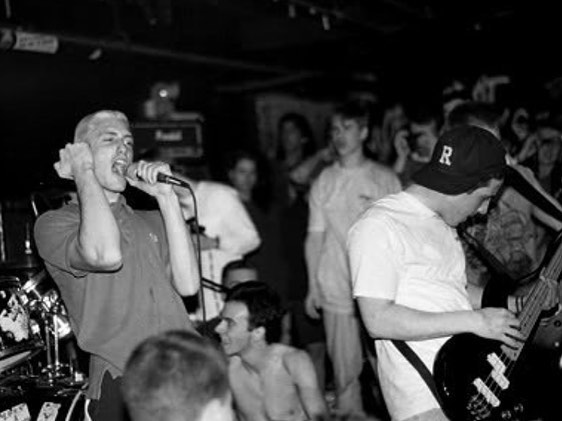 Featuring musicians from such bands as Side By Side, Breakdown, Uppercut, and Judge, Alone In a Crowd only existed for a short while, but their status among NYHC afficandos is near mythical. Released in 1989, the group's eponymous 4-track 7" for Flux Records is in the vinyl library of any serious hardcore collector.
As great as the material was on the EP, Alone In a Crowd only played one show during their short time together. But as the hardcore community has always proven, when one of us needs help, we do what we have to do to try and fix the situation. With that spirit in mind, I'm excited to announce the following:
Alone In a Crowd will be playing a reunion show on Feb. 16, 2019 at the First Unitarian Church in Philadelphia, PA. The bill will also feature Terror, Break Away, and Search, with more acts to be announced soon. It will be the first time Alone In a Crowd has shared the stage in over 30 years.
The special event will be a benefit for Alone In a Crowd guitarist Howie Glen Wallen, who in the spring of 2017 was diagnosed with an acoustic neuroma: a slow growing tumor originating off of the auditory nerve between his inner ear and his brain. The tumor affected his balance and ability to walk and caused right side functional deficits. In May 2017, he underwent a 6.5 hour surgery that was supposed to have him back up and running in a month.
The surgery, which left him deaf in his right ear, did not remove all of the tumor… and it is growing back. Howie now suffers from chronic debilitating headaches; loss of balance; cognitive, memory and speech deficits; a tremor in his right arm and hand; vision problems; facial numbness; extreme fatigue, anxiety and, understandably, depression. With these disabilities he cannot work, and that has hit his family very hard. And, as the tumor grows, Howie's symptoms will only get worse. If left unchecked, Howie's condition is fatal. So, Howie must have another surgery, a 10 hour surgery, followed by radiation treatment. We can only hope that after this he will improve… but there is no guarantee.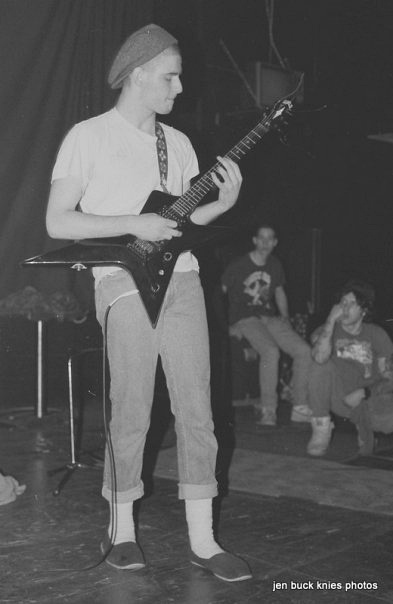 These days, Howie is a macrobiotic chef, with a wife and a teenage daughter, and the proceeds from the show will be a massive help to his family. Let's let Howie and his family know that they are not alone during this ordeal.
Pick up tickets at this link. If you can't, you can still donate to the fundraiser that Joe Hardcore and Philly Hardcore Shows have set up for him.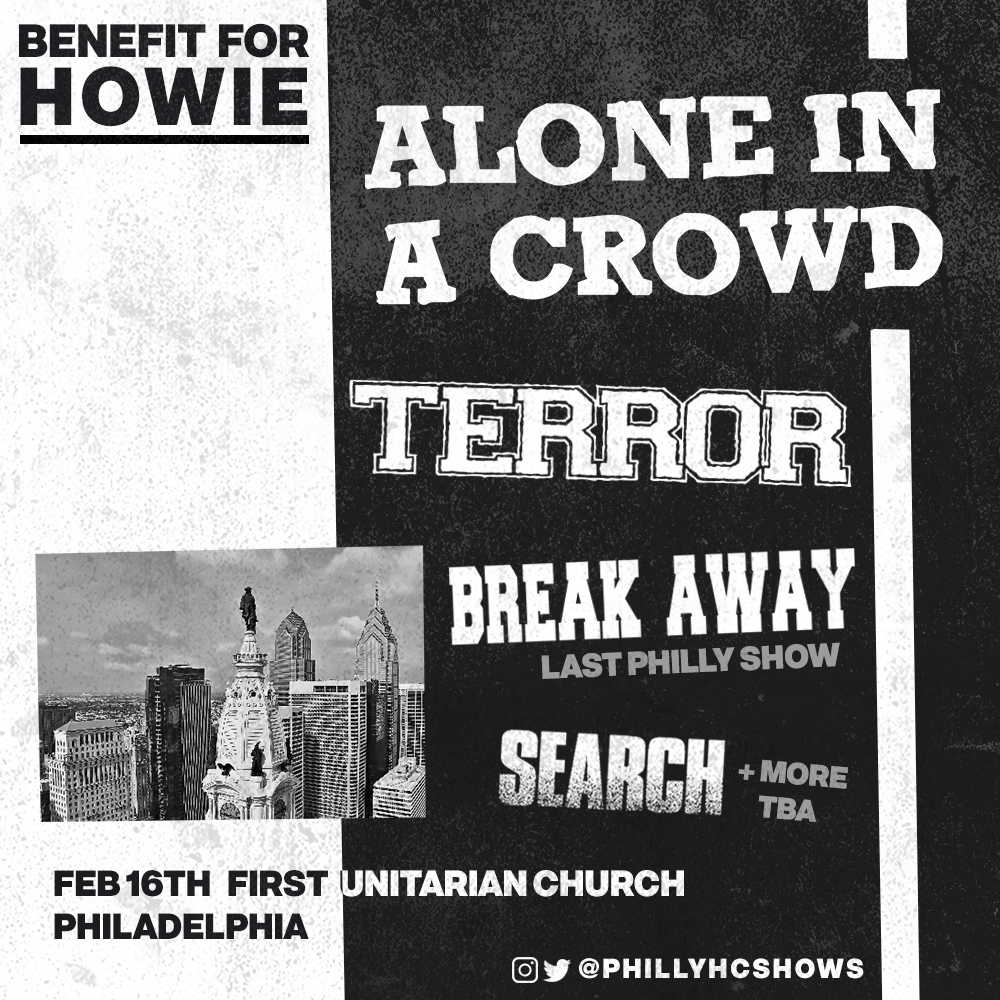 Tagged: alone in a crowd