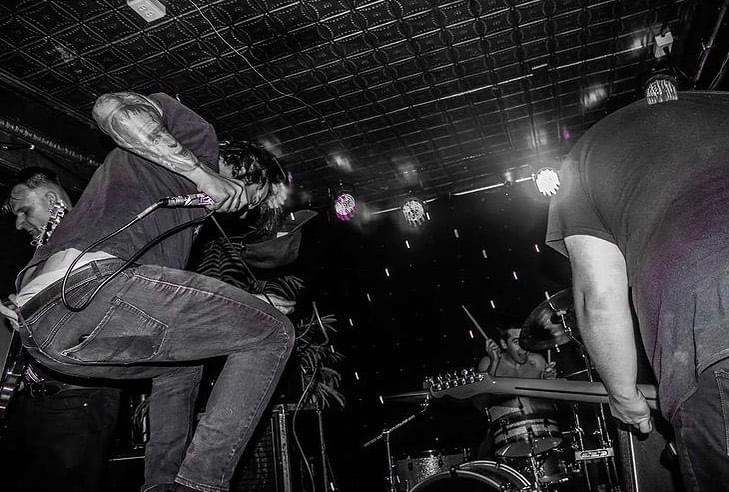 Sometimes in life you come across a band or a song or an album and wonder: what the fuck was I doing in my life up until this point that I've not yet come across this. In addition to heart-wrenching retroactive FOMO, you'll likely feel a strong sense of betrayal. How could someone not have referred me to this? You people call yourself friends?
This is what I experienced when I, at last, stumbled across Intercourse. What stresses me further is, someone had mentioned the Connecticut band's album, Rule 36, to me once and I, annoyed for some unrelated reason, dismissed the suggestion entirely.
The album's suggestive name did stick with me though, enough to remember this conversation having happened. I am, after all, one of those kinds of girls.. you know, down as fuck for Intercourse.
As it were, when I found them I fell, and I fell hard. Listening obsessively to the entire discography on repeat. I showed up at one show, then another, then a third.. a few hours drive from home. I copped a shirt, and a second, a tape. Caleb joked upon seeing me at my third consecutive gig, "long time, Abbie." It took me by surprise, his referring to me by name.
Intercourse, in their most recent lineup, is Tarek Ahmed on vocals, Sean Prior on guitars, Pete Stroczkowski on bass, and Caleb Porter on drums. Caleb joined the band, of which Tarek is the only original member, in 2016. He has played drums on every release since Enablers, a 6-song treasure released that same year. "I'm here to stay, Rick [Tarek] would have to kill me to get rid of me at this point," Caleb tells me.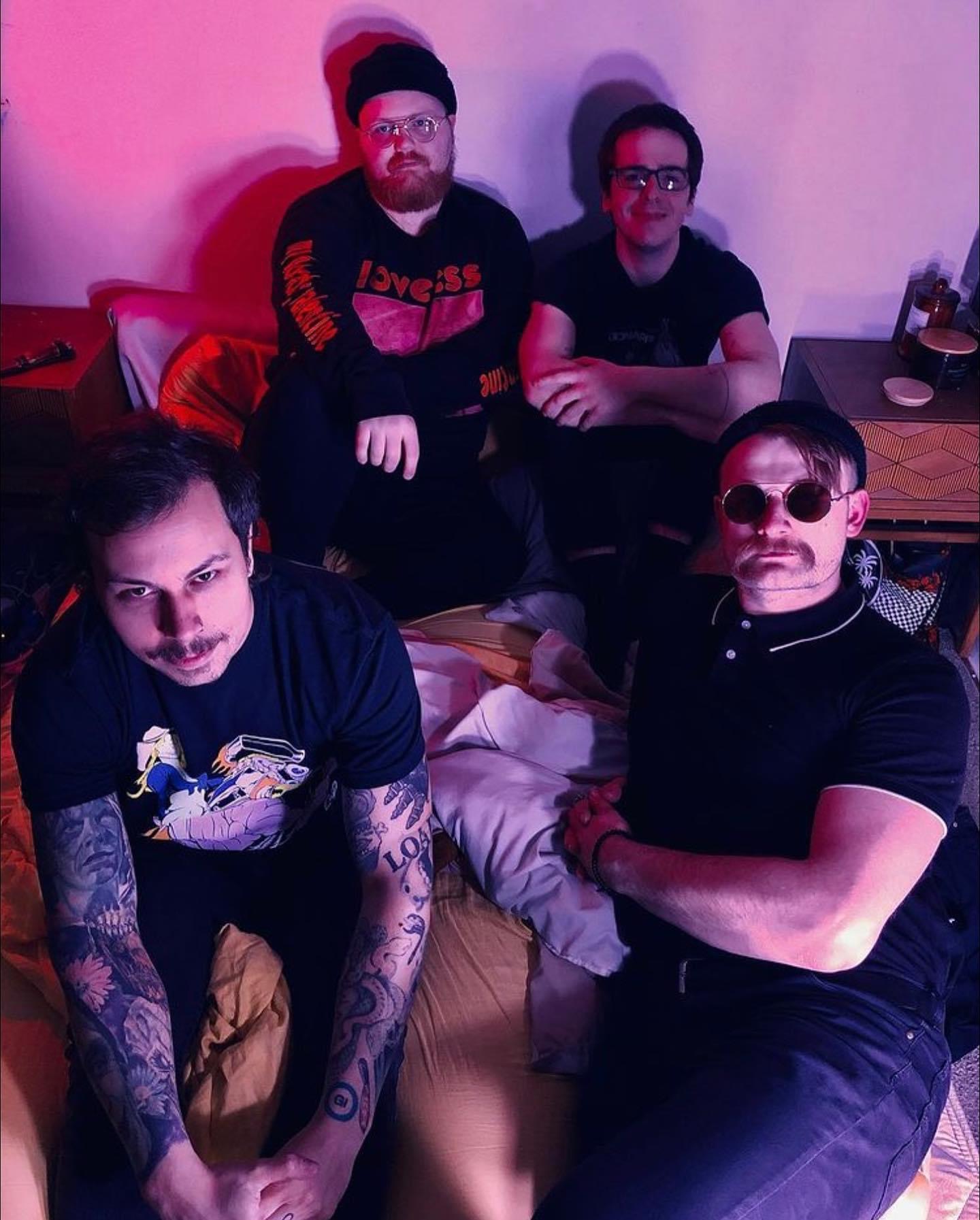 The music itself is a beautiful custom blend of noise, hardcore, and punk. Though Tarek claims to hate writing them, his lyrics are fantastic. A targeted, brilliant wordsmith I aspire to someday match in skill. In listening I'm reminded of Pissed Jeans, Infinity Land, and fan-favorite, Chat Pile. Of the band's writing process I'm told "one of us will just come up with a dope ass riff and just ride off of it."
What a way to create art that, in no exaggeration, has changed my life.
A recent example of this, the riff in "Peter WoodCock's Dick Beaters," which Caleb created on the spot. When he did, he tells me, the band just knew.
The squad recently covered Harvey Danger's 1997 hit single, "Flagpole Sitta":
"When you put Rick's vocals over it with some tuned down guitars it really makes the cynicism of the song even darker." For myself, Tarek's acerbic growl and new twist on the lyrics modernized a loved classic.
Of being absolute legends, Caleb mentions people's surprise when they meet the band for the first time. Due to the distinctly transgressive aura of the music, people often assume the crew has a personality to match.
I'm told though what I know to be true, that the whole of Intercourse are "nice and sensitive men." They are in fact, angels on this earth who were abundantly kind to me as a newcomer to the Connecticut scene.
For updates on releases and upcoming shows follow the band on The Gram. Make it out to see them if you're in the area, and don't be too shy to say hello.
***
Help Support What No Echo Does via Patreon:
***
Tagged: intercourse