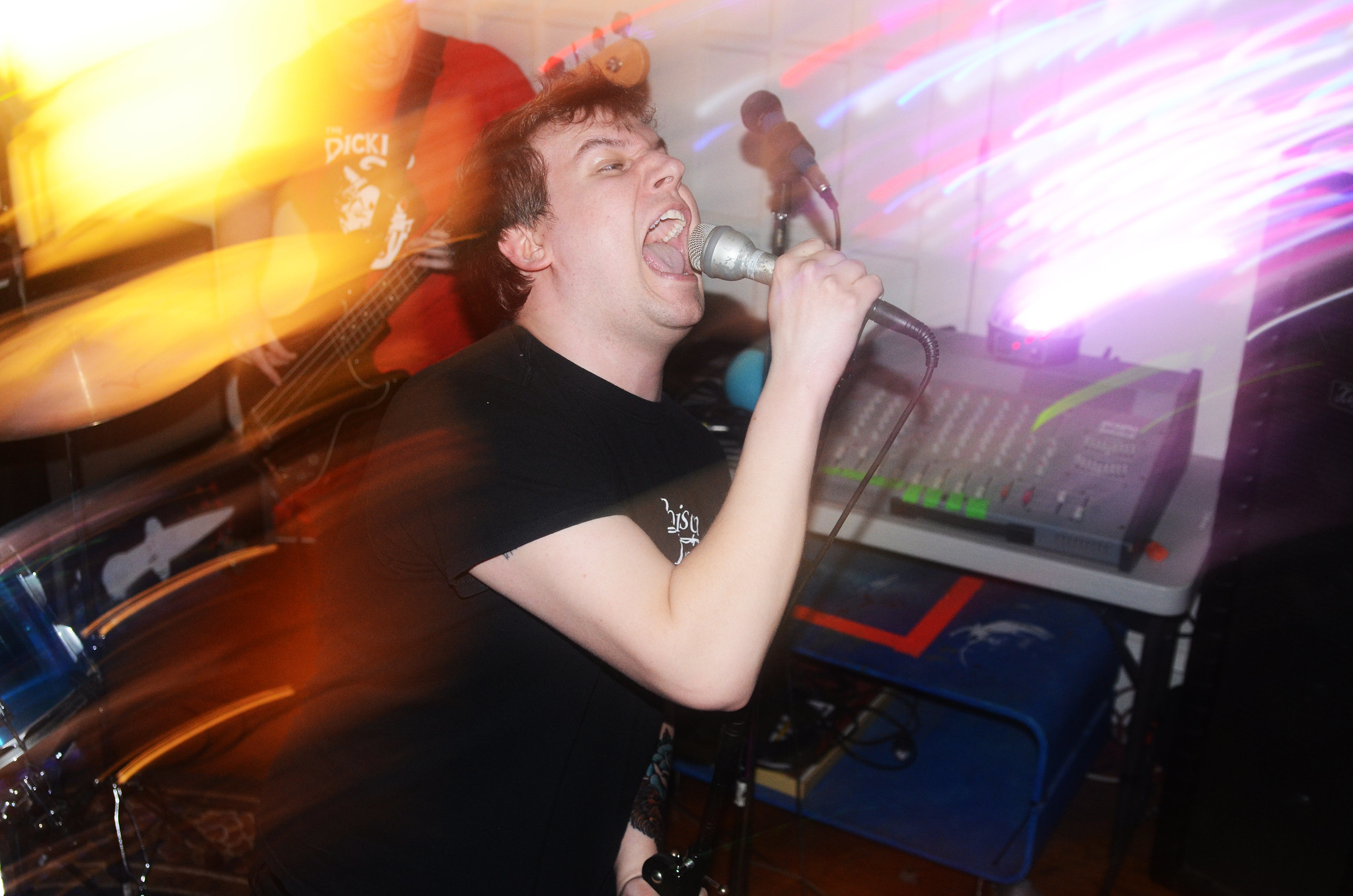 I remember the first time I heard Night Birds. That first song on the New Jersey punk band's self-titled 2010 EP, "Prognosis: Negative," was/is a banger. The entire thing raged but that song got many repeated plays.
Throughout the years, none of Night Birds' releases would disappoint. Unfortunately, I was only able to catch them live twice during that time, so when I found out they were playing their last show at the end of December, I bought a ticket right way. The show is sold out.
In this new No Echo interview, I spoke with Night Birds vocalist Brain Gorsegner about the band's history and its end.
So how does it feel knowing that you will be playing your last show soon?
I'm looking forward to it! I've found myself getting a little sentimental on occasion but for the most part it all feels right.
Do have a favorite show or particular tour that Night Birds has done?
I love that we got to go to Australia. That was pretty monumental for me.
Our first tour to Europe really blew my mind, too. Meeting Michl from Taken by Surprise that first time in the airport and now 10 years later he's one of my best pals. I love how all that stuff happens. So many friendships.
There's a lot of stand out shows and tours, hard to name just one. Far more good than bad, I'm happy to say. Any trip with Dillinger Four was always a blast. The tours we got to do with Descendents. Hawaii with Toys that Kill was memorable. I could go on for a while.
What is your favorite artwork from one of your releases or shirts?
I always really loved the cover photo for our first album, The Other Side of Darkness, that our friend Max [Ryazansky] shot.
Something weird happened, where the flash did not go off or something... so 99 photos all looked similar, like we had planned, and one was way dark and we were just silhouettes and it was so clearly the right one. Happy mistakes like that are always cool.
Before deciding on this final show was there any talk of a final tour? Even if it might be a small one.
Nope. It was either quietly fade into obscurity, or throw one last party. Everyone voted for the latter.
I recall a friend we have in common, Jason, telling me that you had a set timeline for Night Birds. Is this end on track with that?
We would set timelines for like 2-3 years out, which I think plenty of bands do nowadays. We were doing it because we all had full time jobs, and we needed to use every single piece of paid time off, plus usually going way beyond that, to map out effective years. Where we would tour and when, as hard as we could, without getting fired from our day jobs. That was kind of always the name of the game those first 5 or 6 years.
Breaking the band up was never part of that timeline, per se, but quality control, and knowing when to fold 'em has also always been very important to us. I don't think we ever lost the quality, but the ambition and time we had put into things previously to ensure that quality, thats what I felt was no longer there. Priorities were elsewhere. COVID hit, and everyone obviously had to make this pivot. I'm not saying it was soley due to that, but it didnt help things.
I can say personally it sat at my number two priority for a really long time, just behind my daughter who's obviously number one. As it got bumped further back, it just started seeming more like something that needed to be turned on, and not something that was just naturally ready to roll at a moments notice, and that started feeling weird to me. That's when the "know when to fold 'em" alarm started to sound.
What can we expect from your setlist for the show? Will it focus on the later stuff or be all expansive?
Expansive while not being too long. Always leave them wanting more was another thing we thought was valuable, even if its the last show. If someone is looking at their watch wondering when it's going to end, that sucks and your wasting peoples time. All killer, no filler.
How do you think or hope Night Birds will be remembered?
Our goal was always quality over quantity. We didn't tour the most, but when we did we really tried to make it count. We didn't put out the most records, but when we did, we put all we had into them. We were careful to not make bullshit decisions or put bullshit out into the world.
Being remembered as a solid band with quality output is all I could hope for.
Thanks for taking the time to answer these questions. Is there anything you would like to add?
Thanks for taking the time to ask some questions!
***
Night Birds on social media: Facebook | Twitter | Instagram
***
Help Support What No Echo Does via Patreon:
***
Tagged: night birds