Allow me to introduce you to A Mourning Star, a band flying the metalcore proudly. But when I say that, I know I lose a lot of potential listeners/readers, so I usually just refer to groups within this wheelhouse as metallic hardcore. Think of bands like Arkangel, Strongarm, and 7 Angels 7 Plagues and you'd be in the wheelhouse.
"I think that late '90s/early '00s metalcore interests me in particular because it's the most authentic presentation of the genre before it was fully commercialized," A Mourning Star bassist Tyler Pearson tells No Echo. "My big influences, musically speaking also originate in metal and late '90s hardcore. With that style of metalcore the 'metal' influence is distinct, and the 'hardcore' ethos are present. With modern metalcore those elements seem to be less important." Well said, my friend.
Based out of Vancouver, British Columbia, A Mourning Star recently joined the growing and impressive roster of The Coming Strife, a British label also behind recent releases by No Echo-approved acts like Whispers, Flames of Betrayal, and xUntold Sufferingx.
The UK label will be releasing A Mourning Star's forthcoming EP, To See Your Beauty Fade, and No Echo is amped to bring you its exclusive premiere below:
A Mourning Star vocalist Eli Robinson offers this about his lyrics on the EP:
"Generally I'd say a lot of the themes are about existential agony and a desire to break free from the cycle of suffering that each of us are caught up in every day. Much of the lyrics are inspired by people I've lost in my life and learning to come to terms with grief, loss and regret."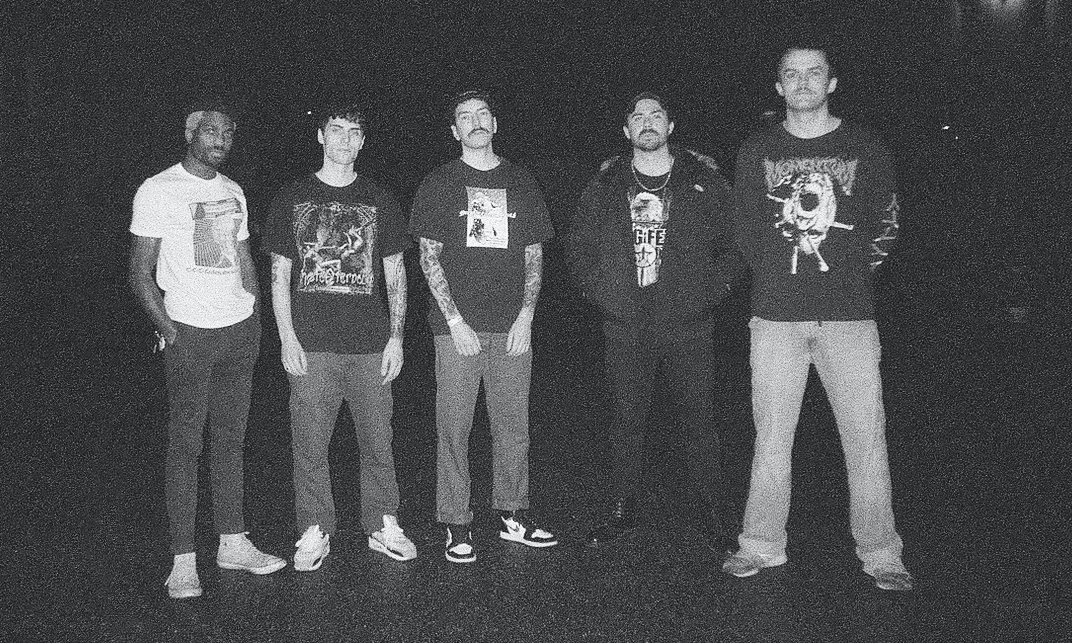 To See Your Beauty Fade was engineered by Jack Thomas, mixed and mastered by A Mourning Star bassist Tyler Pearson. The EP features guest vocals from Conner (guitars and vocals in Seasons Worn, guitar in Burn Away, bass in Incision) and Luka (vocals in Vancouver death metal band Groza).
The Coming Strife will be dropping To See Your Beauty Fade (CD, cassettes, digital) on March 17th.
Demolition Records out of will also soon be releasing a cassette run of the EP.
Hit this link to check out all of the A Mourning Star social media pages.
***
Help Support What No Echo Does via Patreon:
***
Tagged: a mourning star