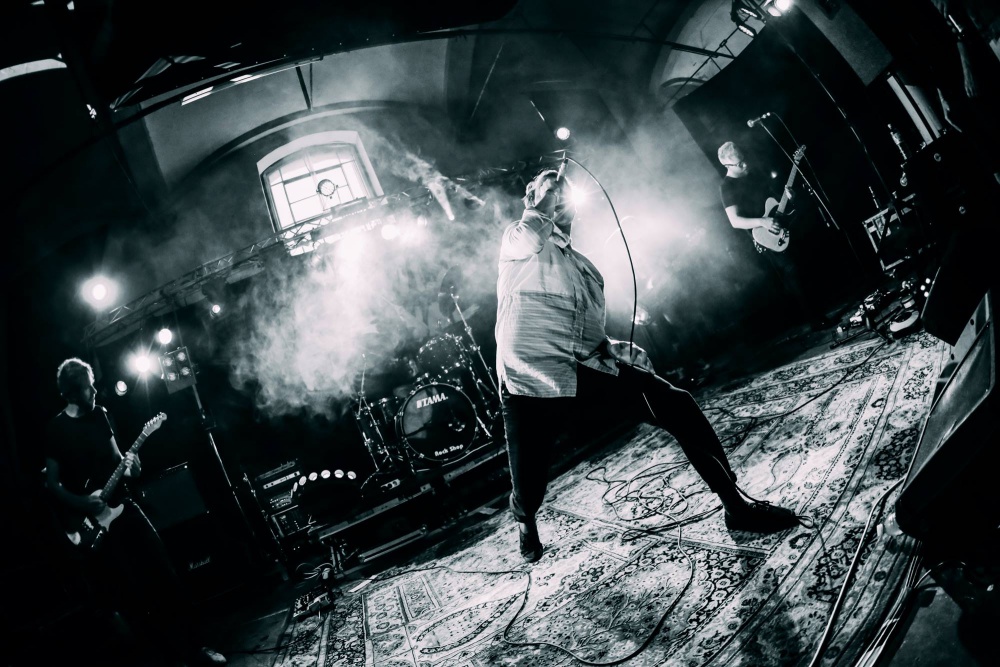 Germany's The Tidal Sleep have been delivering their emotionally stirring take on post-hardcore since forming back in 2011. With a handful of releases in their discography, including 2014's debut full-length, Vorstellungskraft, the band dropped Be Water, their sophomore album, in 2017. The record's garnered sonic comparisons to such bands as Touché Amoré and Birds in Row, and it also marked the 100th release on This Charming Man Records, the German label The Tidal Sleep have been associated with for many years.
Today, The Tidal Sleep have unveiled a music video for "Collapses," a track from their Be Water album. The evocative clip was directed by Ryan Mackfall, a British filmmaker who has also worked with Deftones, Gojira, and Defeater in the past.
"In 2012 we went on tour with Defeater for the first time and met Ryan from Crashburn Media," said The Tidal Sleep about the new clip. "We've been talking about video stuff for a very long time and now he finally made it happen. Last year we released a record named "Be Water". This was our 6th release so far and we're very happy how it turned out. That's why we've decided to make a video for our song 'Collapses.' Ryan collected a lot of drone shots throughout the years and made a collage of images that fit perfectly the mood of the song."
***
The Tidal Sleep can be found on Facebook, Twitter, and Instagram.
Tagged: the tidal sleep