Daniel Seely has quite an obtuse worldview.
As the vocalist of King Nine, his dark ruminations on morality, ethics and politics were littered on the band's breakout debut LP, Scared to Death. Fans and critics alike lauded the band's ability to present a modern, refreshing take on the traditional NYHC sound while flirting with metal and beyond. Nearly half a decade later, the quintet released a slew of singles to promote its follow-up LP, Death Rattle. One of them, "Gift of Life," is particularly grim."This song is about the state of humanity and our eventual demise at our own hands," Seely told Decibel. "The only fate we can fulfill is extinction. We poison everything we touch and cannot control our urges to murder and pillage from the next man."
Given that context, it's no wonder why King Nine's sophomore effort plays like a natural evolution of that sound. Five years in the making, Death Rattle is a tearse platter of visceral, pummeling NYHC from the some of the region's celebrated stewards.
Album opener, "Paradise," is a slow-burning medley of buzzing, syncopated guitars and pummeling drums that climax into a massive sludgy mosh part. The following cut, "Happiness Is..," is a brisk homage to classic NYHC bands Madball and Biohazard, and features guest vocals from Take Offense's Anthony Herrera.
King Nine has always relied on strong grooves as a foundation and formula within their songs, and that still shines here; Seely examines the Darwinian nature of modern life on lead single "V.C.R.F." ("Violence Chaos Reality Fear") over a slow bounce.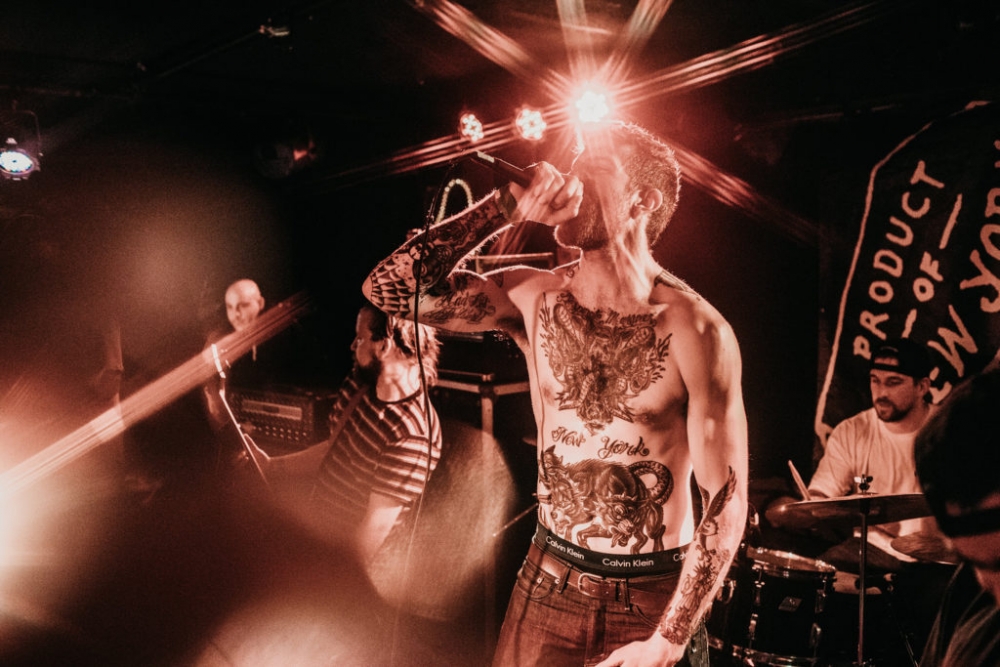 The album's title track is a punishing downtempo wallop that alternates between slow chugs and hard ringouts—not for the faint of heart. There are even a few subtle nods to groove metal greats Pantera and Prong, with thrashy riffs and noisy guitars coalescing into slow breaks in "Blue Lotus" and "Art of War."
And speaking of groove, the rerecorded album closer "No Dreams" is a menacing amalgamation and distillation of the band's finest elements: grim lyrics over alternating slow bounces and grooves. Some may deem it conventional or formulaic, but there's enough variation here to satisfy new fans, and those who yearn for a strong another dose of groovy NYHC.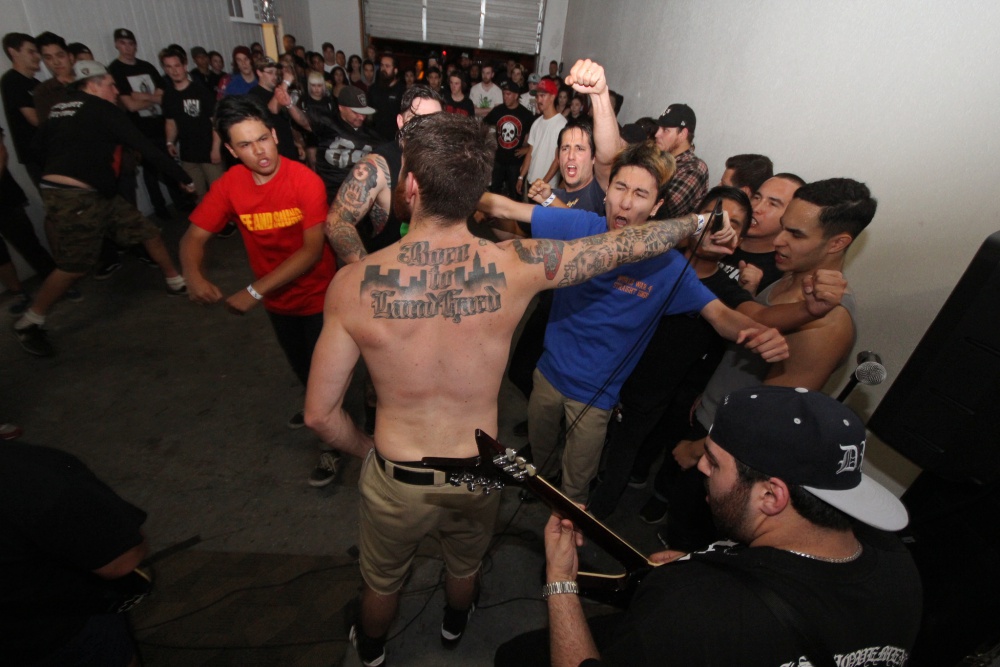 We'd be remiss to neglect how great the album sounds. Producer and guitarist Arthur Rizik (whose track record includes production for Power Trip, Code Orange, Trapped Under Ice, and more) engineered the album to stress its metallic elements, and the result is unique—almost a statement of sorts. Guitar leads pierce through chaotic drums with clarity, and stomping breakdowns consistently hit at full force. King Nine has come a long way from their demo—musically and conceptually—and Death Rattle is a testament of the growth. It's an album that's as impressive as it is satisfying.
Get It
Tagged: king nine